NBA Playgrounds receiving "Hot N' Frosty" DLC and new update soon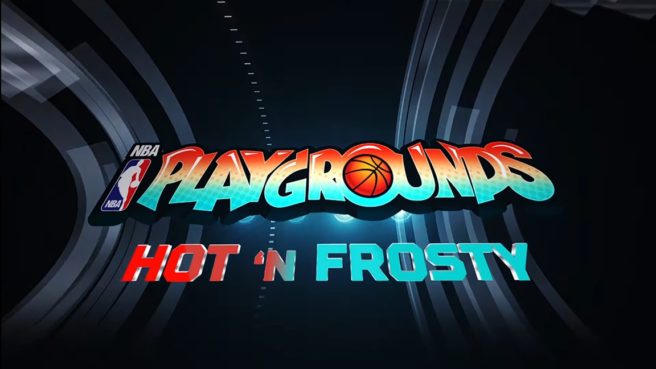 Saber Interactive is cooking up the first DLC for NBA Playgrounds. It's out on other platforms now, but "Hot N' Frosty" will be on Switch soon.
The new DLC contains the new playgrounds Rio de Janeiro, Toronto, and Miami, each with their own tournament. The rookies Markelle Fultz, Jayson Tatum, Lonzo Ball, Josh Jackson, De'Aaron Fox, Dennis Smith Jr., Jonathan Isaac, and Malik Monk are also included. Pricing is set at $9.99.
Here's a trailer:
Aside from the paid DLC, NBA Playgrounds is getting another free update on Switch. It features 45 new players (including Phil Jackson, Jamal Mashburn and Jalen Rose), five YouTubers (MaxBlack, NickTheBullsFan, GoodGameBro, TmarTn2 and KYRSP33DY) and second team jerseys for 15 players already in the game (including Steve Nash, Chris Webber and Muggsy Bogues).
Source: Saber Interactive PR
Leave a Reply