Neon Abyss update out now (version 1.2), patch notes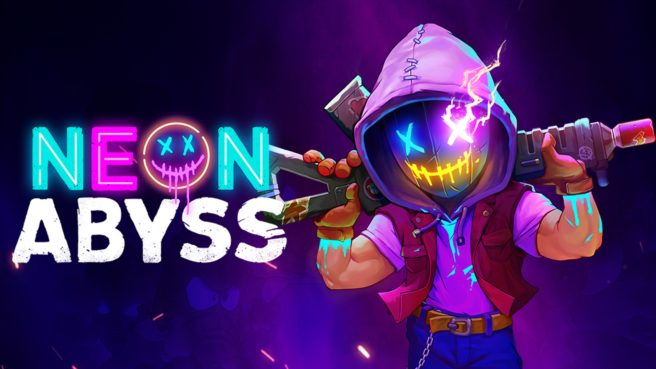 With a new update today, Neon Abyss is now at version 1.2. It includes a bunch of new content, features, improvements, and more.
Below are the full patch notes:
AUTO-SAVE for every level, you can now continue your runs from the level you left off
Item Gallery: In the basement of the bar, you can browse all items that you encountered, you can trial them or ban them. (Peter and Jack are back… unless you want to get rid of them)
Item Bans: You can now ban items/pets/weapons in the gallery (Achievement will not be available after a certain number of bans)
New Boss: God of Gambling – watch out they know how to count cards!
New Challenge room: Put your skill to the test! You will get the reward based on how you perform, try not to get hit
New batch of pets
Enemy bullets will now be displayed in front of player bullets
Revamped unlock progress tree for more flexibility in picking the path of your progress and it's cheaper to progress too!
Extra gem drop for fixed bosses, each time you beat the last boss, you will be awarded extra gems based on your difficulty levels.
You can now reset your unlocks tree (for the cost of 20 Gems)
Boss defeated badge for every character (different difficulty will result in a different boss badge)
Tweaked damage model, balanced weapon damages
Separate button added for the character's passive ability instead of the interact key
Grenade projectile path preview for easy and normal (not available in hard mode)
Add monster spawn and teleportation indicators
You will now unlock more monsters by defeating managers, (previously, you have to unlock them on the unlock tree)
Pets now no longer shoot on their own, they will only shoot if you shoot
Improved boss portraits (they're prettier now)

Other changes

General performance improvements
Max Hearts and shield containers now reduced from 10 to 8
Removed the Hit-recover time for the player
Increase the duration of the item banner display
Broken slot machine door can now be blown open by explosives
Add the egg counter
Add level numbers
Added more types of pickups (money bag, double keys and double bombs)
Tweaked level setup, the musical monster will not appear on early levels
Tweaked biter monsters' behaviors
The first level shop will now be on sale, also shop now displays item names
Zen room: Tweaked difficulty, it now costs hearts to play
Added more songs for piano
Fixed cursor lock for fullscreen (PC Only)
The inventory screen can now show more than three rows of items
Added aiming reticle for controllers
Optimized flying control
Mines do not explode on contact
Moldy hearts now has a chance to increase your heart containers
R-6 picking up items that increase heart containers can increase shields
Coin Bomb change: You get triple the coins, but coins will explode after 3 seconds if you haven't picked it up

Bug Fixes

Fixed the issue where player/monsters may glitch out of the room
Fixed Saya revive bug with melee mode
Fixed roulette machine
Fixed for upgrade tree can not interactable bug
Fixed issue where stacked explosions might propel player/monster/boss out of the room on performance hitch
Fixed tracking weapons not able to lock-on to Athena and Zeus
Fixed Saya's animation being stuck when in the air
Fixed being unable to show map and teleport bug with Heart of Fire
Fullscreen mode now locks cursor (PC Only)
Fixed the issue where player/monsters may glitch out of the room
Fixed Big Daddy that sometimes does not prevent explosion damage
Fixed Blink which should not be able to get past special doors
Fixed the wrong amount of Gems dropped by the final boss of each run
Fixed Egg count related items that count the eggs wrong
Neon Abyss is currently available for Switch via the eShop.
Leave a Reply