NES designer on Nintendo and Sony's failed partnership, emphasis on design, indie comparison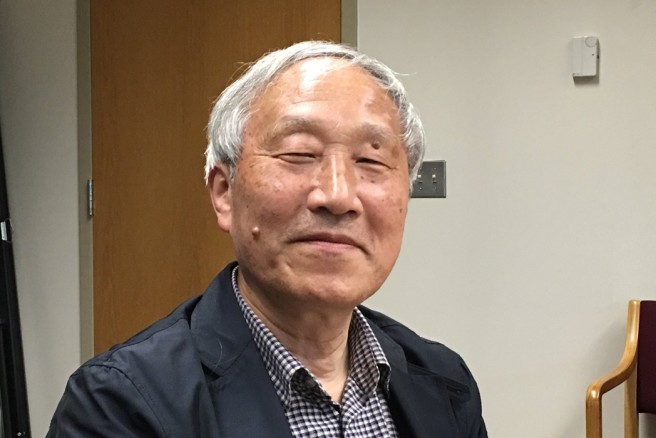 Back in the day, Nintendo and Sony once attempted to work with each other. The SNES PlayStation prototype is evidence of that. Had the two sides collaborated, Sony would have come out with its own SNES-CD peripheral for the console.
NES designer Masayuki Uemura, in an interview with Gamasutra, spoke about Nintendo and Sony's failed partnership during a NES celebration at The Strong Museum of Play's International Center for the History of Electronic Games. Whereas companies like Sony began to focus on graphics and the technological side of gaming at the time, Nintendo still pushed for innovation with design.
Uemura said:
"You might know that we tried to collaborate with Sony once. We knew what Sony was thinking and what kinds of things they were trying to develop. During this time when Sony and other companies started launching products, people started realizing how difficult it is to create a game with great mechanics. Since the time of Game & Watch, Nintendo was doing their best to create game design mechanics that fully utilize the limited technological specifications. What happened was when they started launching those products with high quality graphic design they started emphasizing the graphics processing power – in other words, it wasn't just the game mechanics they had to focus on but they also had to focus on graphic expression and sound design, not just game design. That's how the market got saturated with all these kinds of products.

"By contrast, Nintendo was always trying to push the limitations of new types of play. That was a difference between Nintendo product lines and the others. With the maturity of the game industry…it was time to start thinking about redefining the importance of mechanics and design. So for a couple decades the game publishers and hardware manufacturers were focusing on graphics processing power and sound effects and so forth and not focusing much on innovating in game design and mechanics."
Later in the interview Uemura draw an interesting comparison between Nintendo and indies, as well as the industry in general:
"From my perspective, the game industry has always been [steered by] indies because the idea of the individual has been quite crucial in making great games. When you try to fully utilize all the computing power, and graphics processing and sound effects, then you have to add more people and more staff to create games compatible with all the technology. But the one thing you could [leverage] is the individual powerful resource. Nintendo has always been like that, we are like indies. Every time we try to create some sort of paradigm shift where all the rules change, where the status quo changes, by coming up with new ideas. Wii is a prime example of that. It became popular beyond our expectations. That was a quite symbolic product for us, we felt like indies."
Leave a Reply