New Alola Photo Club feature revealed for Pokemon Ultra Sun/Ultra Moon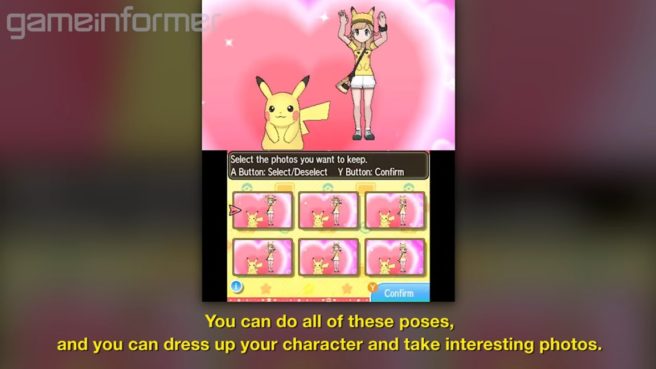 News about Pokemon Ultra Sun and Pokemon Ultra Moon continues to pour in. Today, Game Informer shared a first look at a new feature in the game called Alola Photo Club.
By using Alola Photo Club, you can take pictures of yourself and Pokemon present in your party. You can choose from various poses while dressing up your character, along with different lenses and cameras. More items can be unlocked based on the relationship with your Pokemon as you progress in the story.
Here's the first footage of the Alola Photo Club:
Leave a Reply