New details about Shadow Mewtwo in Pokken Tournament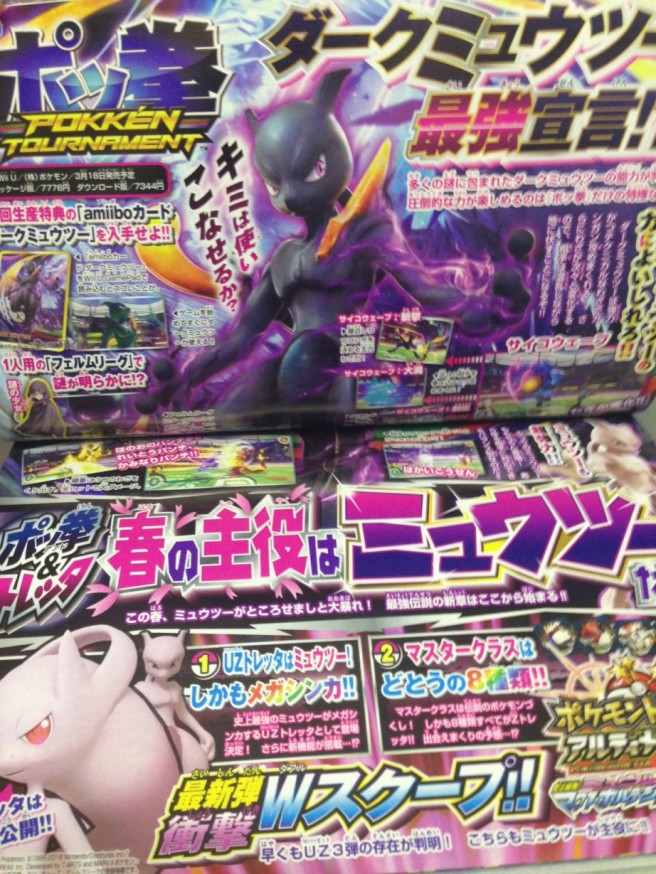 New information about Shadow Mewtwo in Pokken Tournament has emerged from this month's issue of CoroCoro.
The magazine notes that Psywave attacks can be used in multiple ways. It can go on the offensive with Power and Technical moves that keep shifting in order to confuse the opponent. While Psywave is mainly a close combat move used for setting up combos, it can also be used as a vortex to suck in opponents. It can be used as a projectile, too.
Shadow Mewtwo is also capable of using Thunder Punch, Fire Punch and Ice Punch in quick succession. The opponent will suffer a huge amount of damage if all three hit.
CoroCoro later mentions that Shadow Mewtwo storms the single-player Mode, Ferrum League. The magazine questions what Shadow Mewtwo's objective is and its relation to the mysterious girl.
Another note: standard Mewtwo can use moves such as Hyper Beam.
Pokken Tournament is due out on March 18 worldwide.
Leave a Reply