New English screenshots of Shin Megami Tensei V showcase demon negotiations and character art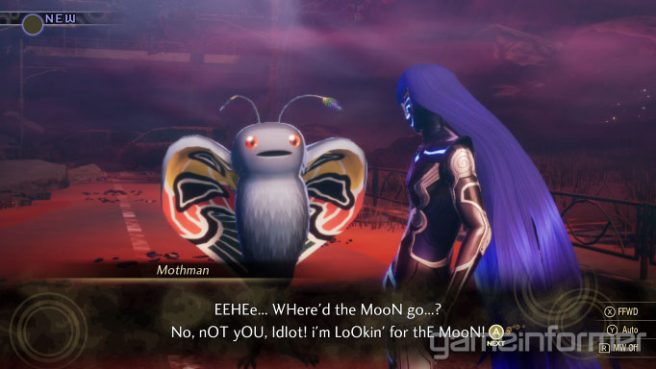 New screenshots of the English version of Shin Megami Tensei V have been released by Atlus and Game Informer. These screenshots show off a feature that is a constant of the Shin Megami Tensei series – demon negotiation.
Just like previous entries, demons will have different personality types that players must learn and use to their advantage in negotiation, but there will be even more types available in this game. Also, there will be four different types of demon fusion: special, reverse, elemental, and an option to create your own demon. Special items called Essences can be obtained throughout the game and equipped to the protagonist for boosts in demon fusion and assistance in negotiation.
Glimpses of the negotiation and more can be seen in the screenshots below (courtesy of Game Informer):

In addition to the negotiation and fusion information/screenshots detailed, there have also been some new character art revealed for Shin Megami Tensei V. Characters such as Shohei Yakumo (a so-called exterminator of demons), Nuwa (a goddess in Chinese mythology that is a demon herself), Archangel Abdiel (a commander of the main branch of Bethel), and the demon Loup-garou all have full body portraits in the screenshots below.
Shin Megami Tensei V releases on November 11, 2021 on Switch.
Leave a Reply