New Nights of Azure 2 side story DLC out now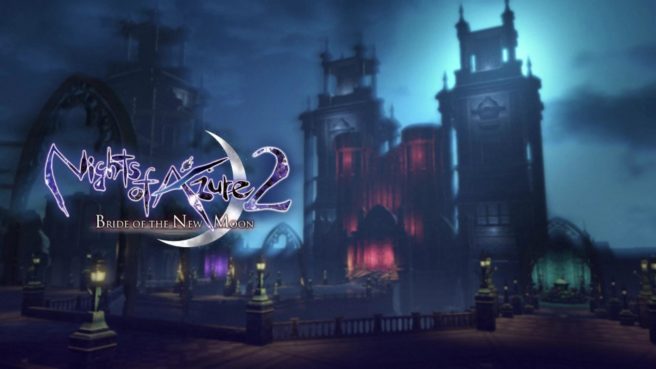 The first Nights of Azure 2 DLC headed west last month in North America and Europe for free. Koei Tecmo has now started distributing the second side story, though this one is paid.
The latest DLC is "Time Drifts Through the Moonlit Night". You can trigger it in the Hotel Lobby, after Chapter 2 is completed, and will take place between Chapters 2-7. Aluche's "Requiem Pink" costume is also included, boosting all parameters.
Below is an overview and some screenshots for the latest DLC:
"Sudden tremors shake the city of Eurulm, and everyone who is gathered at the Hotel Eterna can feel them too. According to the Shikigami, the tremors were caused by the crashing of a flying ship. Aluche and her companions head to investigate, unaware of the tragedy that is awaiting them at the site…"
The Nights of Azure 2 "Time Drifts Through the Moonlit Night" DLC will set you back $8.99.
Source: Switch eShop
Leave a Reply