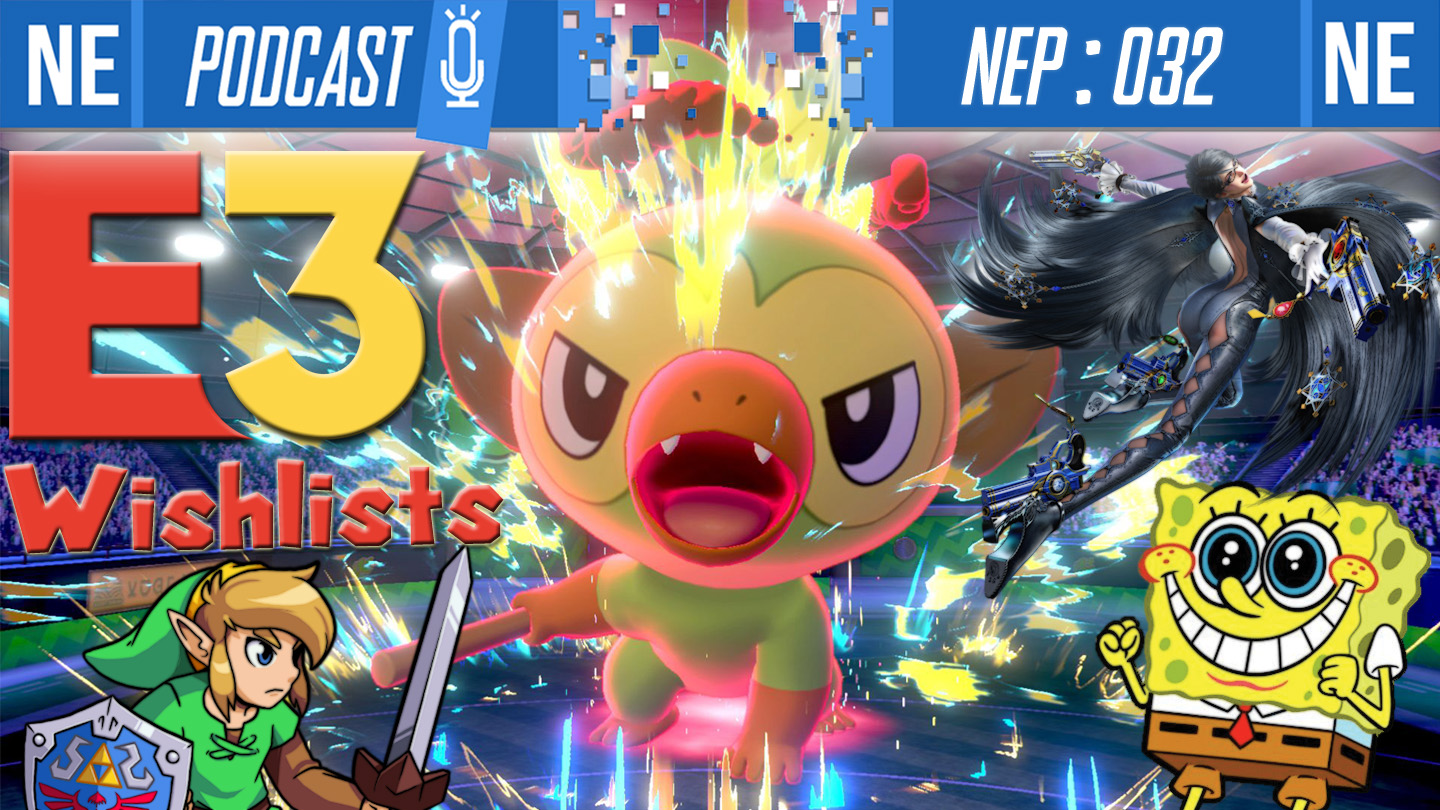 Hello my beautiful Sobbles, Grookeys and Scorbunnies! More bonus time on NEP with another double length episode! E3 got us lit up, so we talk about the recent game leaks and announcements all over the place. Particularly, we dive real deep on the Pokemon Sword and Shield details we got from the Direct. The tea is particularly good this week.
Following that, we have a fun chat about E3 wishlists, both realistic and idealistic, and then answer some awesome listener mail we got this week. You all really pulled through on this one!
To celebrate E3, we're doing double content all month long… probably! We hope you're enjoying! The best way to support our show is to recommend the podcast to others, and rate us 5 stars on iTunes!
Thank you so much for listening!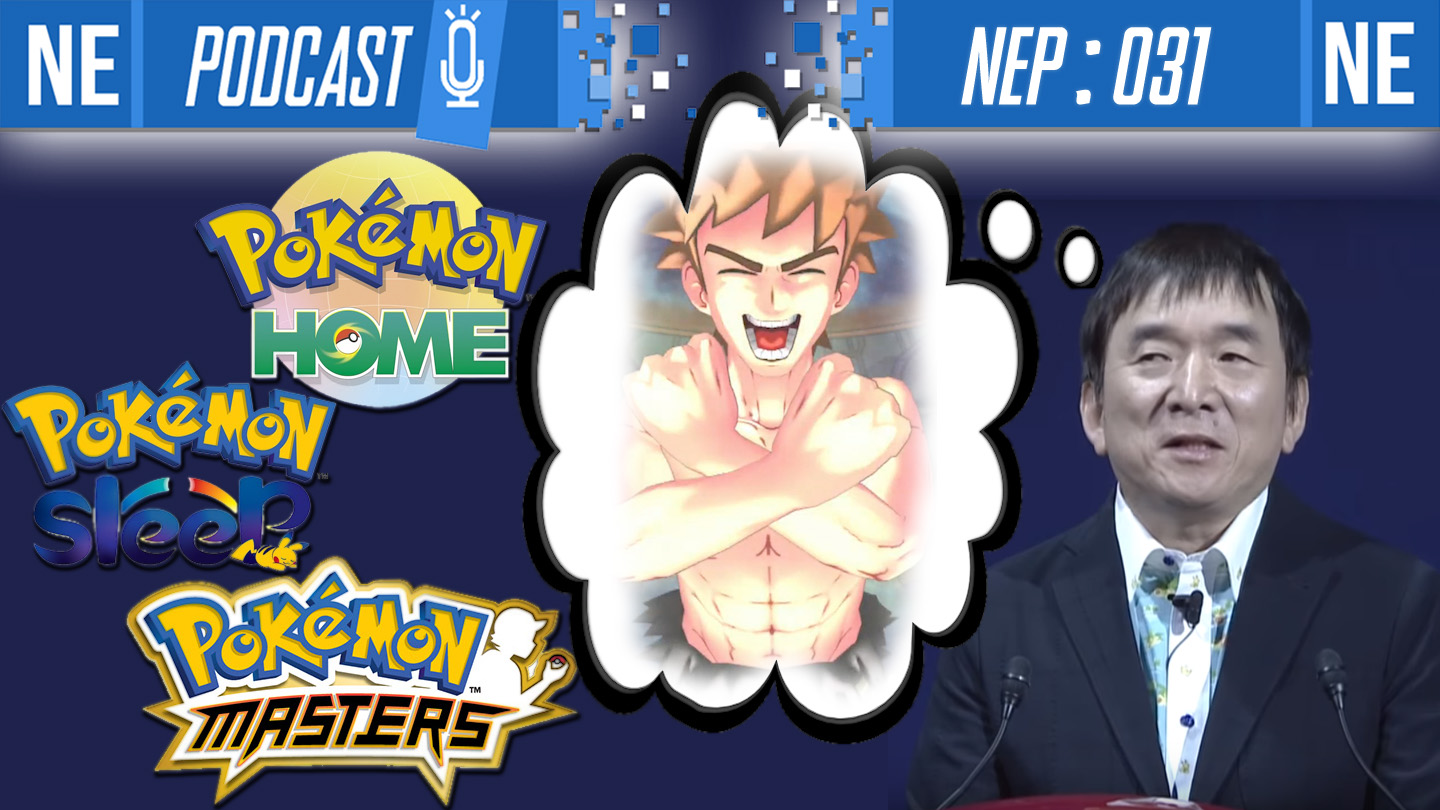 Hello my HMs & TMs! It's bonus time on NEP- you get a double length episode! Oni and Galen kick things off by discussing Nights of Azure 2 on Switch, Smash Ultimate's Labo VR update and the weird amiibo implementation along with it. The gang then covers more details on Super Mario Maker 2 including the bizarre lack of playing with friends online, the Nintendo Switch Online Vouchers for discount digital games, and how Nintendo games in general hold their value. Oni and Galen then go through all the awesome announcements from the Pokemon Press Conference this week, and muse on the potential of Pokemon Home, in particular. By this time, Oni starts to become weak with hunger and all reasoning goes out the window… Check below the break for more details!
We hope you enjoy the extra content this week! We'd greatly appreciate if you could recommend the podcast to a friend, and also rate us 5 stars on iTunes! It helps us to get discovered, which is the best way you can support us.
Thank you for listening!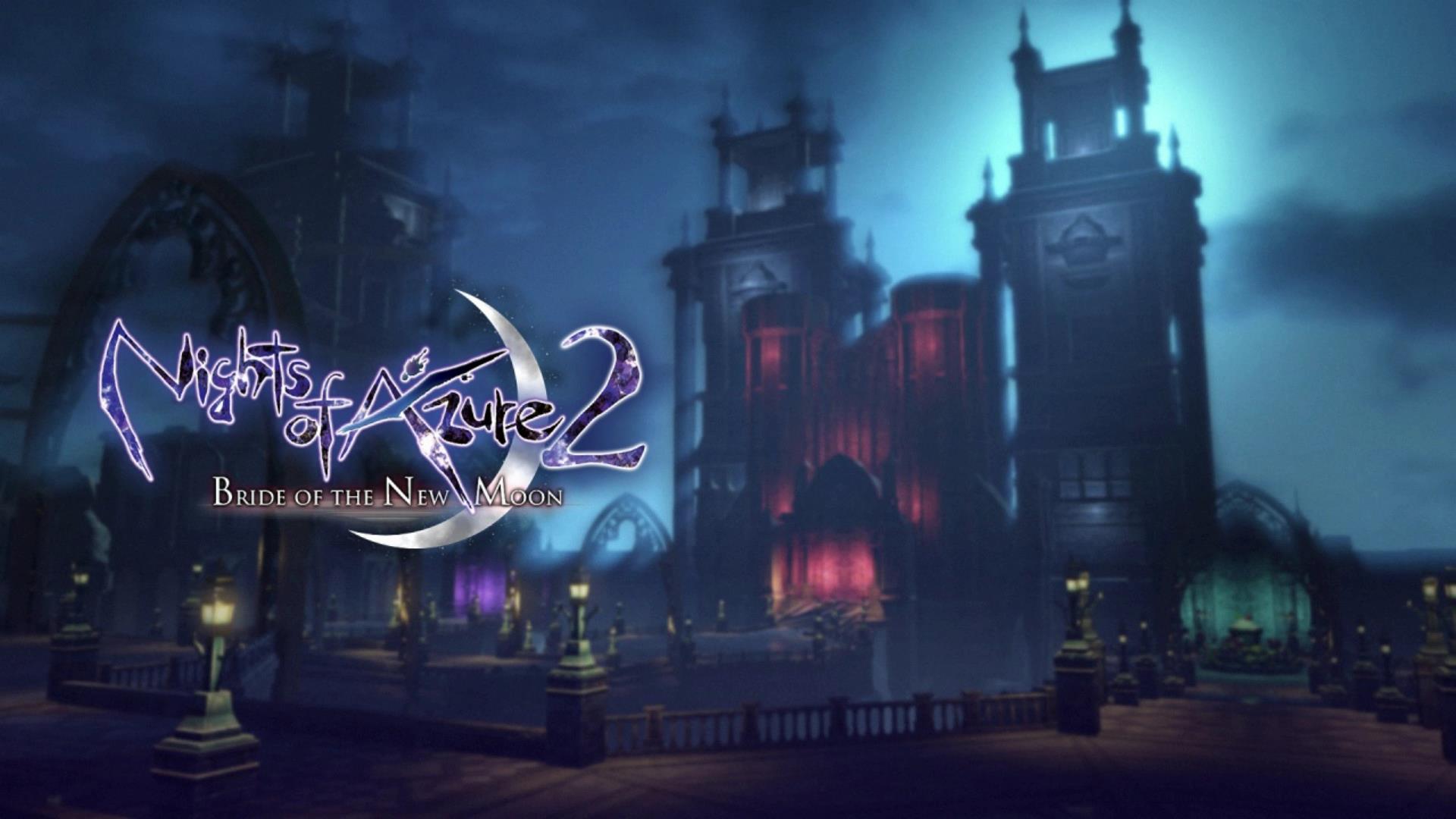 The first Nights of Azure 2 DLC headed west last month in North America and Europe for free. Koei Tecmo has now started distributing the second side story, though this one is paid.
The latest DLC is "Time Drifts Through the Moonlit Night". You can trigger it in the Hotel Lobby, after Chapter 2 is completed, and will take place between Chapters 2-7. Aluche's "Requiem Pink" costume is also included, boosting all parameters.
Below is an overview and some screenshots for the latest DLC:
"Sudden tremors shake the city of Eurulm, and everyone who is gathered at the Hotel Eterna can feel them too. According to the Shikigami, the tremors were caused by the crashing of a flying ship. Aluche and her companions head to investigate, unaware of the tragedy that is awaiting them at the site…"
The Nights of Azure 2 "Time Drifts Through the Moonlit Night" DLC will set you back $8.99.
Source: Switch eShop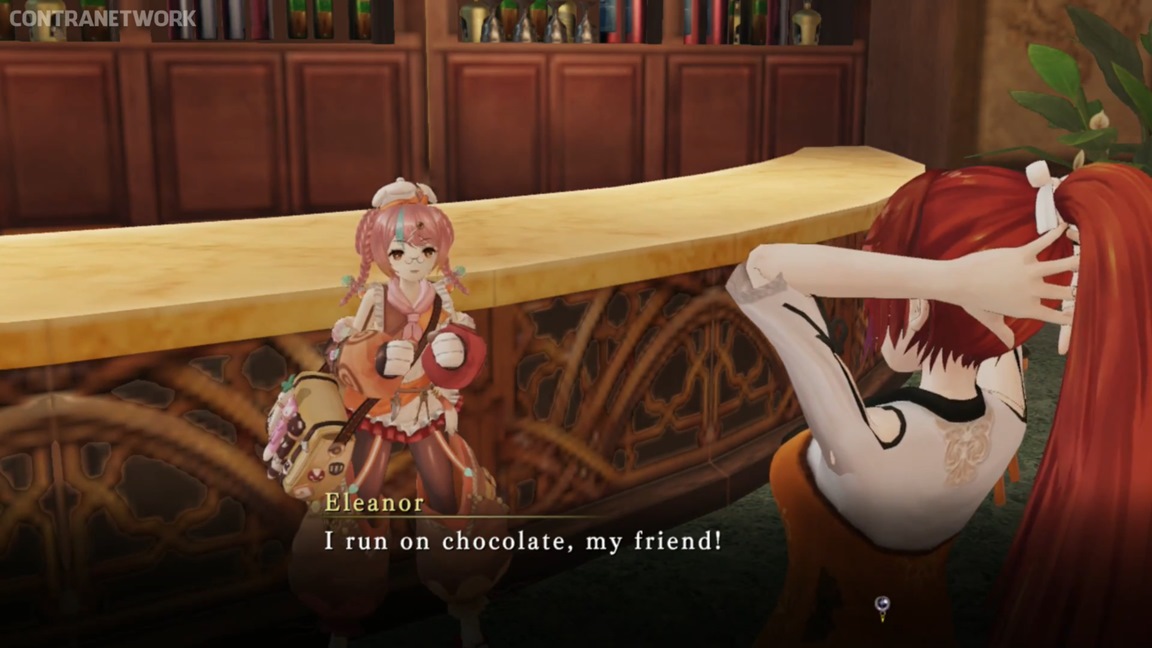 As we mentioned earlier today, the first side story in Nights of Azure 2 is now available in North America and Europe. See footage from "The Foreigner in a Wonderland of Sweets" below.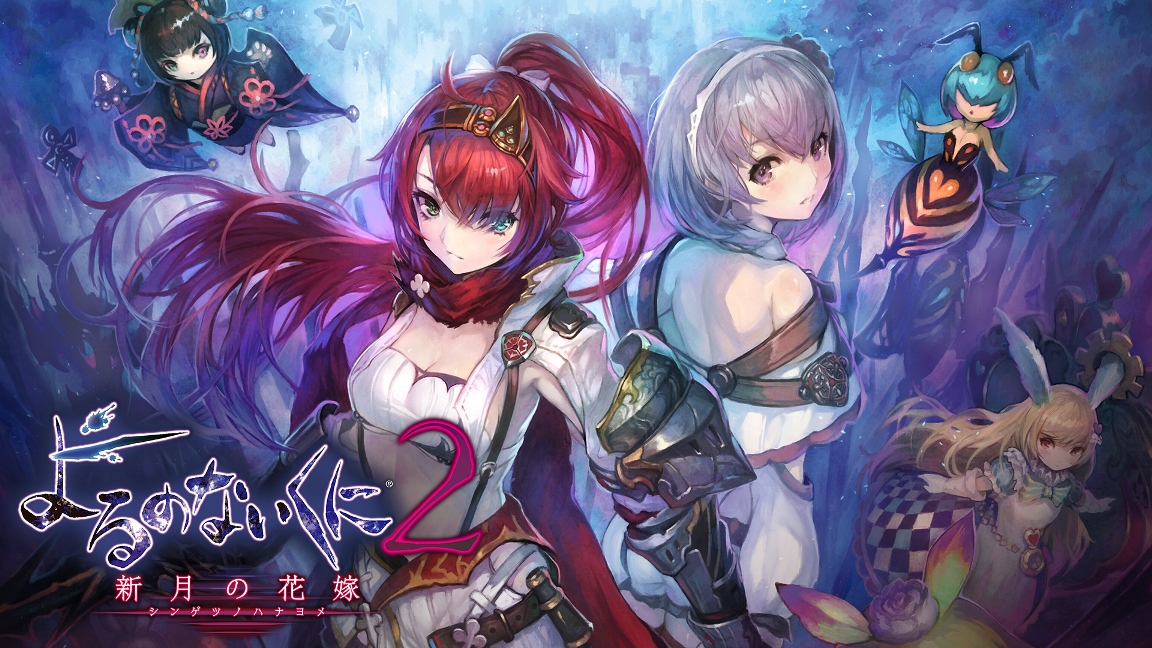 Back in October, the first Nights of Azure 2 side story released in Japan. That same DLC has now been extended to North America and Europe.
In "The Foreigner in a Wonderland of Sweets", Aluche is drafted into helping Eleanor explore the newly-discovered land to find the Legendary Cocoa Butter. The side story is triggered after you return to the hotel and speak to Eleanor about the "Wonderland of Sweets" in Chapter 3.
Even if you don't own Nights of Azure 2, you can claim the DLC. Simply visit the eShop, search for the game, and scroll down the official page. You should see the side story listed as free. Go through the checkout process and the DLC will be yours.
Source: Switch eShop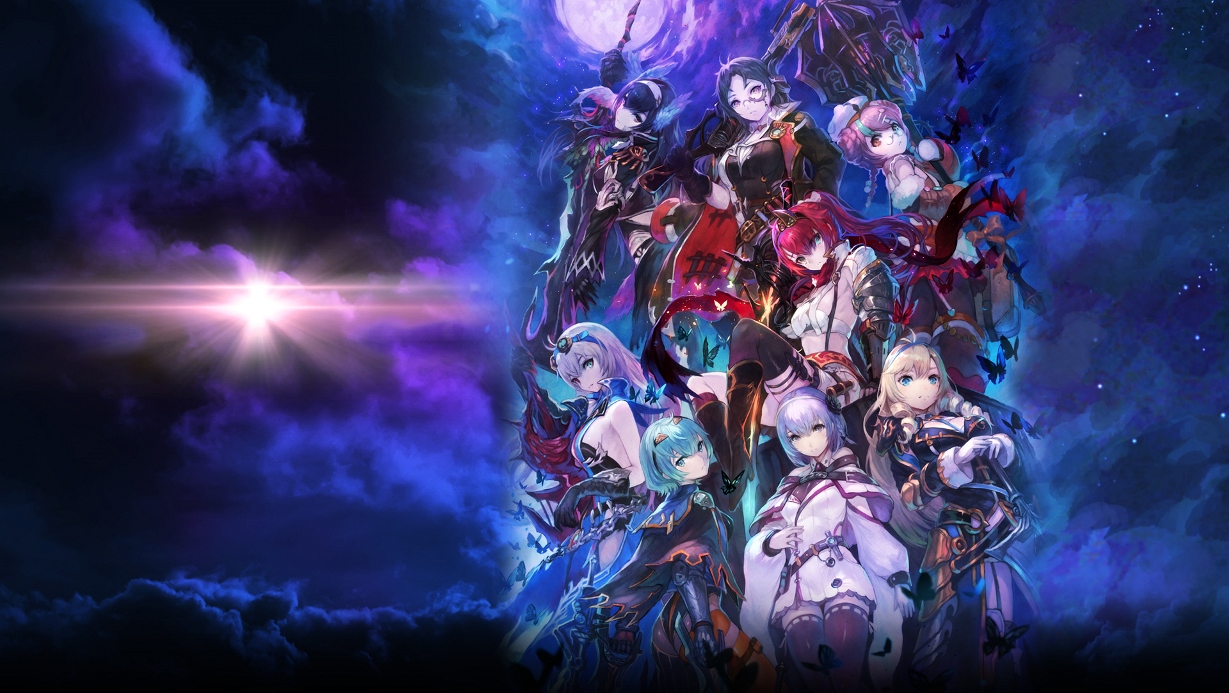 A new update is now being distributed to Nights of Azure 2 players. Assuming you've purchased the game, version 1.0.1 is available.
Although we don't have official patch notes, players have picked up on a few improvements and changes. These include:
– Nights of Azure 2 now shows in your online status (previously just showed you as offline status when in-game)
– Play Time is now being recorded for the game, but any Play Time that you logged before 1.0.1 is not accounted for
– New Game Plus now removes the Day Limitation, so you no longer have to worry about a New Moon ever happening for doing side quests
– When you get to the day before a New Moon and end that day, it will indefinitely return the Moon Phase to right before a New Moon, so you can use all the days you want in any chapter for grinding and side-quests and a New Moon Game over will never happen
– This is also only available in New Game Plus, so you have to have Clear Data to gain access to this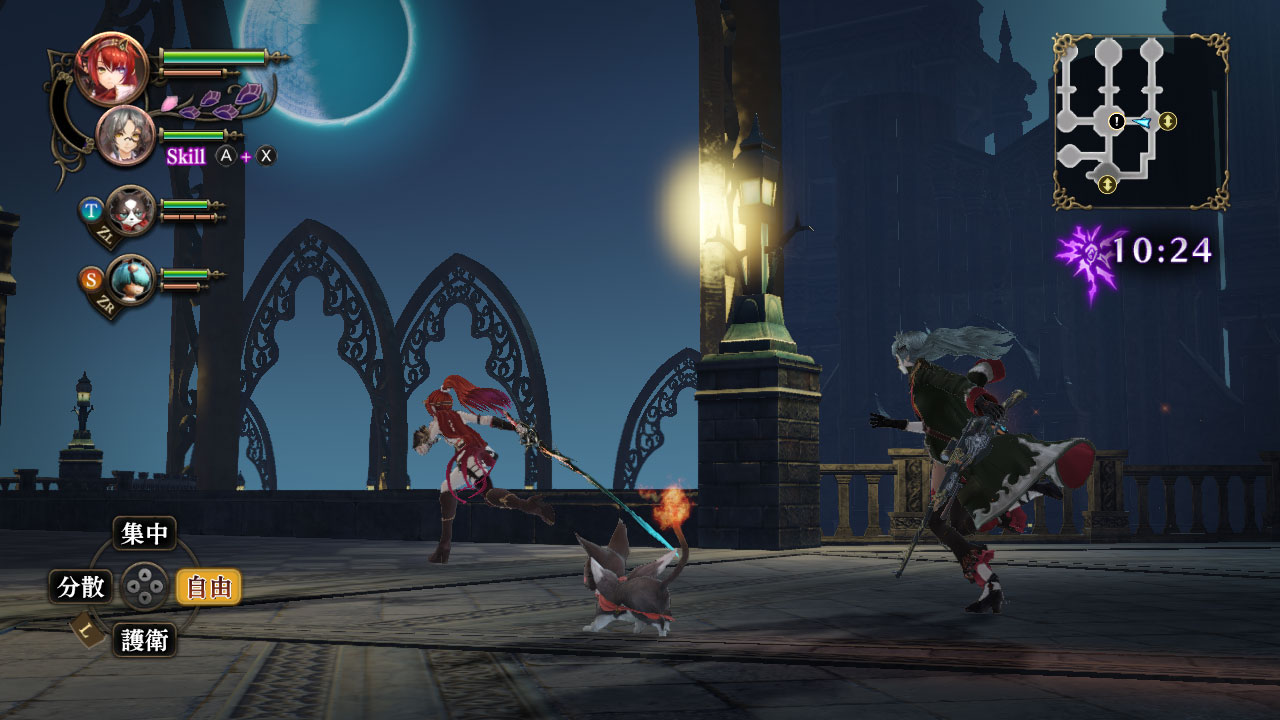 Nights of Azure 2 players in Japan can gain access to new DLC. A second side story for the game was released this week.
The new DLC is titled "Time Wanders Under the Azure Moon". Costing 1,080 yen, it's a side story in which Alushe and the others investigating a 'flying ship that suddenly crashed onto the ruined city of Eurulm. New stages and quests are included.
The side story can be accessed once players are done with Chapter 1. It will be interspersed throughout Chapter 2-7 of the main game, acting as a supplement to the main story.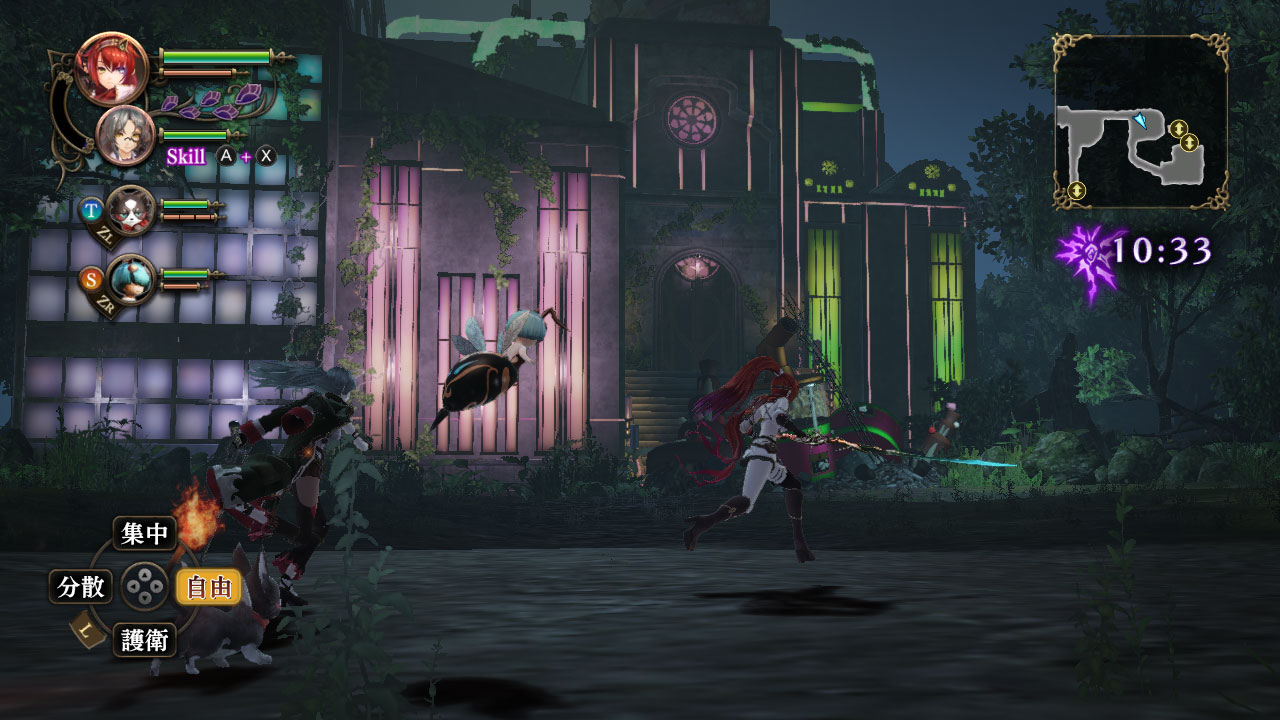 Nights of Azure 2 players in Japan can now access the game's first piece of DLC for free. It's the side story "Étranger in the Kingdom of Sweets".
Below are a few details:
– Aluche is drafted into helping Eleanor, one of her Lilies and a master chocolatier
– Explore the recently discovered Kingdom of Sweets in order to find the 'Legendary Cocoa Butter'
– Can be accessed any time after Chapter 3 of the main story has been completed
– Players have to talk to Eleanor about the Kingdom of Sweets and advance the story by entering the hotel lobby afterwards
This DLC is not yet live in the west. If / when it's made available in North America and Europe, we'll let you know.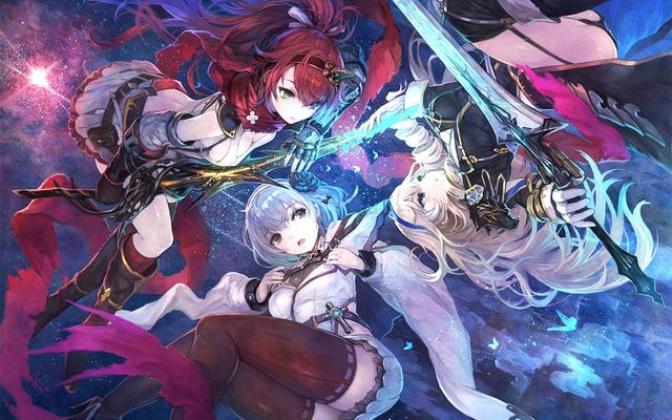 Koei Tecmo has released a launch trailer for Nights of Azure 2, which is making its debut in North America and Europe. We have the video below.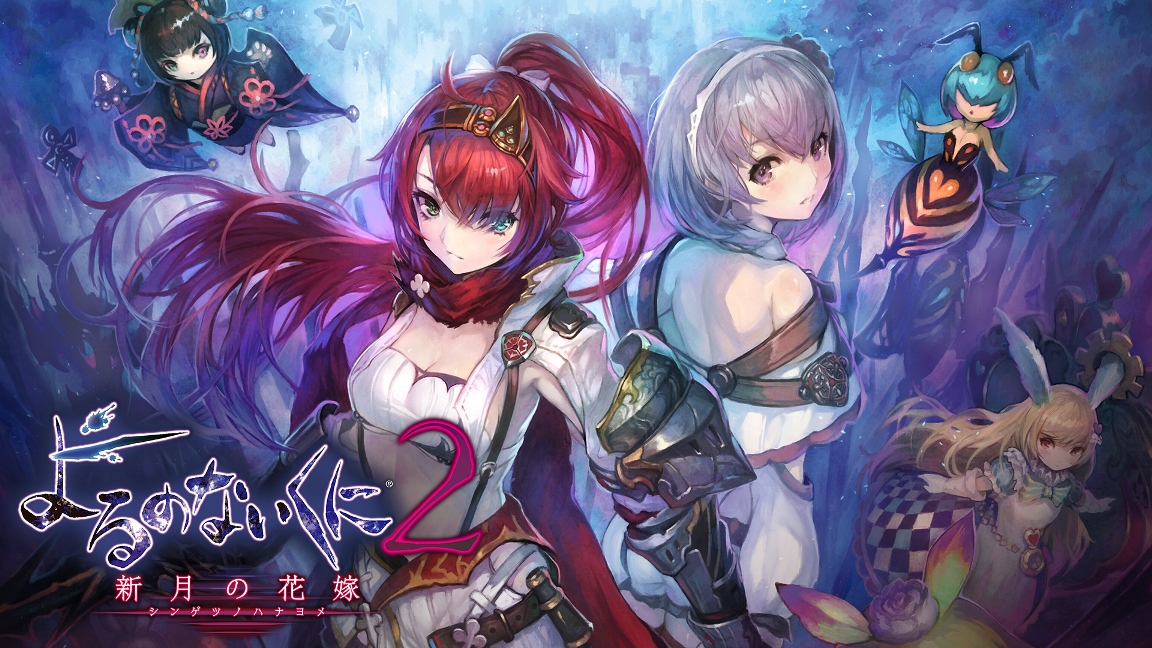 The English version of Nights of Azure 2 is now available. Check out an hour of footage showing the game on Switch below.