New Pokemon Snap update footage shows Mightywide River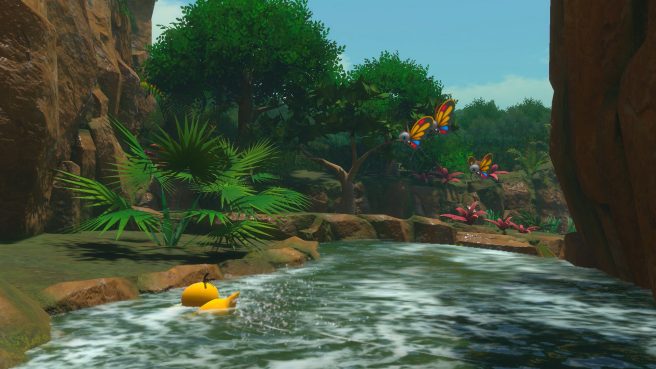 A brand new, free update was just announced for New Pokemon Snap this week. Along with a trio of areas, the game will be adding twenty more Pokemon.
We now have a closer look at one of those stages – Mightywide River. Here's a brief introduction:
Mightywide River is a nurturing water source that provides the whole of Belusylva Island with sustenance. You'll be conducting research as you ride down the river, so be on the lookout for rapids as you search for Pokémon, and keep your camera ready so you don't miss capturing them in action.
We have a clip showing off Mightywide River below.
The New Pokemon Snap update arrives on August 3.
Leave a Reply