Niantic CEO reflects on Pokemon GO Fest 2017's issues and how the company will avoid similar problems this year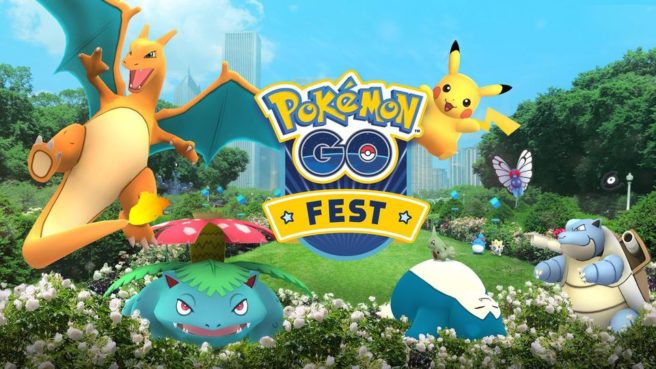 Pokemon GO Fest did not go well for Niantic last year. Due to technical issues, many of the events that had been planned couldn't take place or were severely impacted. Many players who stopped by couldn't even log in due to an abundance of traffic and other problems.
Despite Pokemon GO Fest not going over well in 2017, Niantic is trying things again this year. The company announced earlier today that the big event is returning to Chicago in July. Following the news, IGN caught up with Niantic CEO John Hanke, who reflected on all of the problems that occurred last year and how the company has learned from its mistakes.
On Pokemon GO Fest 2017, Hanke said:
"Go Fest was a challenge for us, there's no doubt. As the person who stood up on stage and directly faced the consequences of having the technical challenges, nobody felt it more strongly than I did. Particularly with all of you in the press there to witness that with us, and all of my board members, all of our partners… It was one of the most challenging days of my professional career."

"Shortly after Chicago, we got to work on Yokohama, which was already scheduled and there was no dodging that. So we just had to make sure that we didn't screw up Yokohama."

"We made some changes to the way we plan the event. We organized it so that everybody wasn't concentrated in the same place all the time, and, you know, we made it. There were some close calls that week. There were some times when the network slowed down, but it never went offline, and it was a huge success."

"We kind of learned how to do those. We're coming back at it this year with all that experience and it's exciting to go back to Chicago. I'm going to be there and I'm looking forward to it."

"We didn't really know that the first time through. There wasn't really a model for how do you do a mobile gaming event for 30,000 people. The company we worked with had put on lots of big music shows, and I think their thinking was more like, 'Hey, how does Lollapalooza work?' There was a stage, there was a fence, there were concessions and things like that, but it was kind of drawing its inspiration from a music festival, and I think that's not really quite the right model."
Niantic has a few different measures for Pokemon GO Fest 2018. The event will be held over a 1.8-mile walking course in Lincoln Park instead of just Grant Park and spreading out the bandwidth in the process. Also, once you've registered at the event, related Pokemon spawns will open throughout the city of Chicago. Hanke also indicated that Niantic will keep a close eye on server strain, and has already started working with major U.S. cell phone providers to secure coverage.
According to Hanke:
"We will be lining up things across the city of Chicago as well as what's happening in Lincoln Park to encourage that kind of flow that we resorted to at the end of the day last year as we were trying to figure out how to make a diving catch there in the afternoon. The evening [after last year's Go Fest] in Chicago, despite the fact that the day had been so trying, was kind of a golden hour there. As people were out across the city, the weather kind of let up on us. There was a bit of rain a lot of the day, but a lot of the evening, it was nice and kind of cool, and people were out on the streets of Chicago having fun playing Pokemon Go. That's the part of last year that we want to try to recapture this year."

"In general, if you create the right game incentives, it really shapes where people are playing and where they're headed and where they're flowing to. So the fallback is simply to closely monitor what's happening in Lincoln Park itself and then to dial up the attractiveness of other areas if for some reason there's a problem there."

"All of the major carriers are deploying COWs (Cells on Wheels), so there will be mobile network hotspots from all the major carriers set up in such a way that we believe we will have full coverage, efficient coverage, for everybody throughout the park," Hanke explained. "And again, our understanding and our ability to communicate with our partners exactly what the network traffic looks like, and really technically profiling it and communicating it on a technical level, we're much better at that than we were a year ago, so that's been the formula that we used last year in Yokohama and Tottori and other places, to really work closely with those network providers."
Leave a Reply