Nickelodeon All-Star Brawl 2 announced for Switch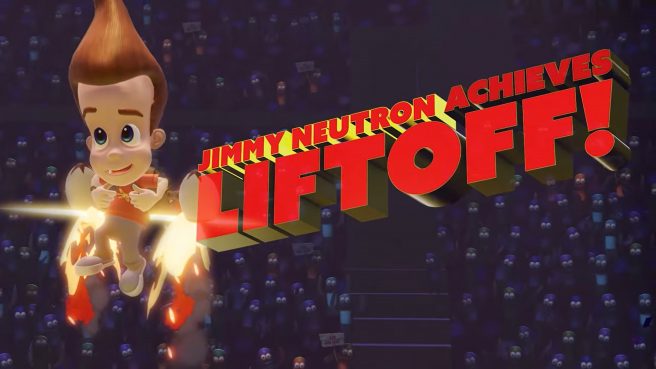 Nickelodeon All-Star Brawl 2 is in development and will launch on Switch, publisher GameMill Entertainment has revealed along with developers Ludosity and Fair Play Labs (via IGN). A release is planned for 2023.
Nickelodeon All-Star Brawl 2 retains the essence of the original while expanding on content. There'll be more characters (Jimmy Neutron is being hyped up so far), more stages, and more modes, a new campaign, cross-play support for all platforms, voice acting for every playable character, new mini-games, improved graphics, and more.
For those curious about what the campaign has to offer, players will be looking to stop Vlad Plasmius (from Danny Phantom), who's looking to overtake the Nickelodeon universe. Also, all modes will now feature new Supers that act as ultra-powerful moves that can swing the match in your favor if used strategically.
Here's an official overview:
Nickelodeon All-Star Brawl 2 lets you duke it out with the series' biggest and best fighting character roster yet, including all-new characters like Squidward Tentacles, Jimmy Neutron, and more to be announced. Choose your favorite brawlers, master their unique move sets, and use brand-new powerful Supers to land the finishing blow. Nickelodeon All-Star Brawl 2 will launch with its own single-player campaign featuring roguelike elements, voice acting for all playable characters, and full crossplay on all game systems.

Key Features

A Totally New Fighting Game Experience: Rebuilt and reimagined from the ground up, Nickelodeon All-Star Brawl 2 redefines what a Nickelodeon fighting game can be with new and revamped visuals, audio, animations, modes, stages, mechanics, taunts and move sets, competitively tuned for all levels of play.
New & Improved Brawlers: Nickelodeon All-Star Brawl 2's roster is bigger and better than ever, with even more variety in how each unique character plays. Battle with brand-new Nickelodeon fighters, as well as returning fan favorites!
Hit Hard With Supers: Power up your fighters with incredible new Supers, which can deal devastating blows to opponents.
Single-Player Campaign: Nickelodeon All-Star Brawl 2 will launch with a unique campaign featuring roguelike elements. Put your skills to the test as you fight to stop Danny Phantom archvillain Vlad Plasmius from taking over the Nickelodeon universe!
Voice Acting for All Playable Characters: Feel the energy and excitement of every attack with a fully voiced cast of fighters, including the talents of Tom Kenny (SpongeBob SquarePants) and Bill Fagerbakke (SpongeBob SquarePants).
Minigame Mayhem: Nickelodeon All-Star Brawl 2 introduces all-new minigames to play alone or with friends. Compete for global leaderboard high scores in Pinch the Blimps, Whack-a-Bot, and Irken Armada Bootcamp Survival.
Full Cross-Platform Play: Battle it out with up to four players on any platform with seamless crossplay, utilizing enhanced netcode for consoles and PC.
We have the first trailer for Nickelodeon All-Star Brawl 2 below.
Announcement Trailer
The game will cost $49.99 physically and digitally. A Digital Deluxe Edition is planned for $69.99, which contains Season Pass content at a discounted bundle price. There'll also be an Ultimate Edition, priced at $79.99, which has the Digital Deluxe Edition content and one extra costume per character.
Note that the season pass will cost $24.99 on its own. This has all four new DLC brawlers and an exclusive SpongeBob Quickster costume. The brawlers can be purchased individually for $6.99 (three skins included).
Leave a Reply