Nickelodeon All-Star Brawl announced for Switch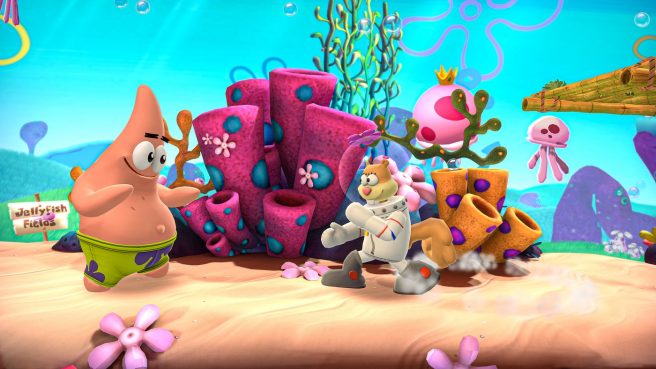 GameMill Entertainment, Ludosity, and Fair Play Labs today announced Nickelodeon All-Star Brawl. The fighting game will be arriving on Switch this fall.
Nickelodeon All-Star Brawl will feature characters from SpongeBob SquarePants, Rugrats, Teenage Mutant Ninja Turtles, Ren & Stimpy, and more. IGN has confirmed twenty levels (including Jellyfish Fields from SpongeBob SquarePants, and the Technodrome from Teenage Mutant Ninja Turtles), single-player and multiplayer modes, support for local and online play with up to four players, unlockable moves fore very fight, and the ability to earn bonus content for an in-game gallery.
Confirmed characters thus far are as follows:
Michelangelo (Teenage Mutant Ninja Turtles)
Leonardo (Teenage Mutant Ninja Turtles)
Nigel Thornberry (The Wild Thornberrys)
Powdered Toast Man (Ren & Stimpy)
SpongeBob SquarePants (SpongeBob SquarePants)
Sandy Cheeks (SpongeBob SquarePants)
Patrick Star (SpongeBob SquarePants)
Oblina (Aaahh!!! Real Monsters)
Lucy Loud (The Loud House)
Lincoln Loud (The Loud House)
Helga (Hey Arnold!)
Reptar (Rugrats)
Zim (Invader Zim)
Danny Phantom (Danny Phantom)
Watch the first trailer for Nickelodeon All-Star Brawl below.
Leave a Reply