Nickelodeon All-Star Brawl gets new gameplay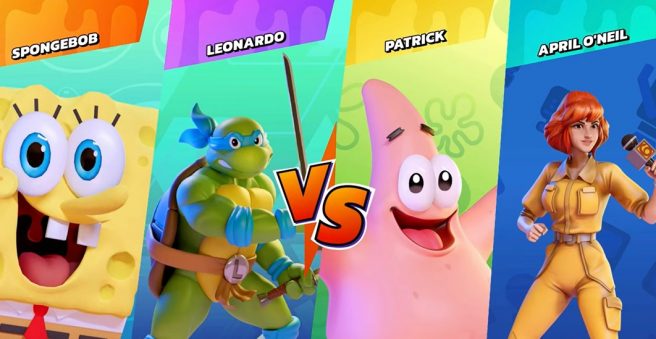 Thanks to IGN, we have a number of new gameplay videos for Nickelodeon All-Star Brawl that provides a closer look at SpongeBob, Leonardo, April, Patrick, CatDog, Lucy, and Nigel.
The first video shows general gameplay with insight from developer Ludosity. Next up is a four-player match for SpongeBob vs. Leonardo vs. April vs. Patrick. CatDog vs. Lucy is next, with April vs. Nigel closing things out.
Below is the full gameplay for Nickelodeon All-Star Brawl:
Nickelodeon All-Star Brawl is representing many popular franchises with SpongeBob SquarePants, Teenage Mutant Ninja Turtles, The Wild Thornberrys, Ren & Stimpy, Aaahh!!! Real Monsters, The Loud House, Hey Arnold!, Rugrats, Invader Zim, Danny Phantom, and CatDog. Several characters had been initially revealed as part of the initial announcement. During Gamescom, CatDog and April O'Neil were confirmed for the game. There was also just a leak from a few days ago outing a number of additional characters that have yet to be announced. Nickelodeon All-Star Brawl is just a few weeks out, so we should be receiving more information – including plans for the roster – very soon. We'll bring you all of the news as it's announced.
Nickelodeon All-Star Brawl launches for Switch on October 5. Visit the official website here.
Leave a Reply