Nickelodeon All-Star Brawl reveals Garfield as new free DLC character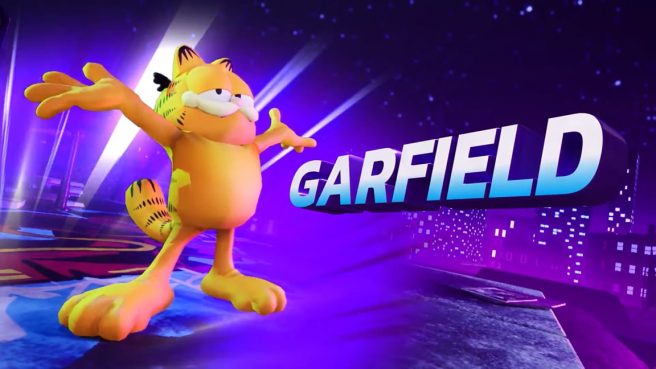 Nickelodeon All-Star Brawl is adding Garfield as the game's first new DLC character, it's been announced.
The team behind the game had already committed to post-launch support. Along with Garfield, we'll also be seeing another free DLC character in the future. Developer Ludosity has also confirmed that there will be a number of paid characters down the road.
Here's a trailer providing a first look at Garfield in Nickelodeon All-Star Brawl:
The current roster for Nickelodeon All-Star Brawl includes Oblina, Aang, Toph Beifong, CatDog, Danny Phantom, Garfield, Helga Pataki, Zim, Korra, Lincoln Loud, Lucy Loud, Ren and Stimpy, Powdered Toast Man, Reptar, SpongBob SquarePants, Patrick Star, Sandy Cheeks, Leonardo, Michelangelo, April O'Neil, and Nigel Thornberry. As more characters are announced, we'll give you a heads up.
Garfield is due out for Switch later in December – the game is also getting new costumes for its characters later this month, and we have further details on that here. You can also learn more about the game on the official website here.
Leave a Reply