Nickelodeon All-Star Brawl reveals Jenny, Hugh, and Rocko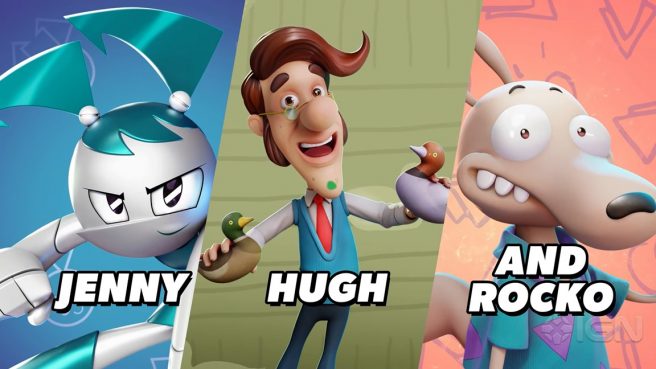 Nickelodeon All-Star Brawl has revealed three more characters, with Jenny, Hugh, and Rocko set to join the roster. This comes as part of a new video shared by IGN today.
My Life as a Teenage Robot's Jenny "XJ-9" Wakeman is launching today as premium DLC. She'll be followed by Hugh Neutron from Jimmy Neutron this summer and Rocko from Rocko's Modern Life this fall.
Each character will be accompanied by their own unique stage. They'll get alternate costumes as well.
Here's a trailer showing Jenny, Hugh, and Rocko in Nickelodeon All-Star Brawl:
Fans can purchase the Nickelodeon All-Star Brawl Jenny Brawler Pack for $4.99. A season pass containing all three characters is also available for $11.99. However, as mentioned above, Hugh Neutron and Rocko will be arriving later in the year.
Jenny can make use of a "uniquely steerable rocket, eye lasers, and extendable grappling hand". The pack contains the character herself, an alternate costume, and Tremorton Joyride stage.
Nickelodeon All-Star Brawl is currently available on Switch.
Leave a Reply