Nickelodeon All-Star Brawl reveals Ren & Stimpy
Posted on September 14, 2021 by Brian(@NE_Brian) in News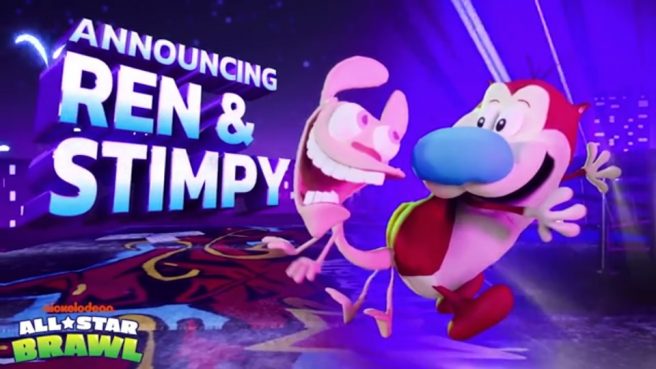 GameMill, Ludosity, and Fair Play Labs have unveiled Ren & Stimpy as the latest character for Nickelodeon All-Star Brawl.
The two are actually a joint character as opposed to playing alone. Joel Nyström, project manager at Ludosity, said that the team "really wanted them to be a duo", which "allows for some very special moves and playstyles". Ren & Stimpy can use a variety of moves, including "Beep Beep!" as their Strong Dash, "Keep it together!" as their Light Neutral, and "Log from Blammo!" as their Neutral Special. More information can be found on the PlayStation Blog here.
Ren & Stimpy were leaked for Nickelodeon All-Star Brawl last month. We won't mention any additional information here to avoid spoilers, but a couple of other roster inclusions were outed as well – we have the full story here.
Nickelodeon All-Star Brawl will represent many classic shows and franchises in addition to Ren & Stimpy, including Teenage Mutant Ninja Turtles, SpongeBob SquarePants, The Wild Thornberrys, Aaahh!!! Real Monsters, The Loud House, Hey Arnold!, Rugrats, Invader Zim, Danny Phantom, and CatDog. Stay tuned for more information about the game's roster leading up to launch.
Nickelodeon All-Star Brawl is due out for Switch on October 5 as a physical and digital release.
Leave a Reply