NieR: Automata Switch frame rate and resolution detailed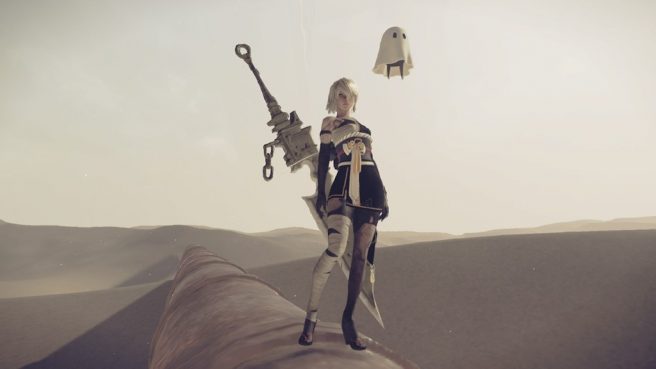 Square Enix has provided a couple of technical tidbits about the new Switch version of NieR: Automata, revealing the final frame rate and resolution.
The game is confirmed to run at 30 FPS, though no one can say for certain if there will be dips. While NieR: Automata is often at 60 FPS on other consoles, it's known that this mark isn't always hit.
Other than frame rate, when it comes to the resolution in NieR: Automata, it looks like Square Enix and PlatinumGames are going for the highest possible target. You can expect the action to display at 1080p when docked and 720p in portable mode.
NieR: Automata: The End of YoRHa Edition was announced for Switch during today's Nintendo Direct Mini: Partner Showcase. Players will be able to access the 3C3C1D119440927 DLC, which includes three challenging colosseums and additional costumes. Also included is the free 6C2P4A118680823 DLC containing six new costumes and four new accessories that can change appearances of your playable characters, along with two pod skins based on characters from NieR Re[in]carnation.
NieR: Automata: The End of YoRHa Edition launches for Switch on October 6, 2022.
Leave a Reply