Night in the Woods confirmed for Switch, launching February 1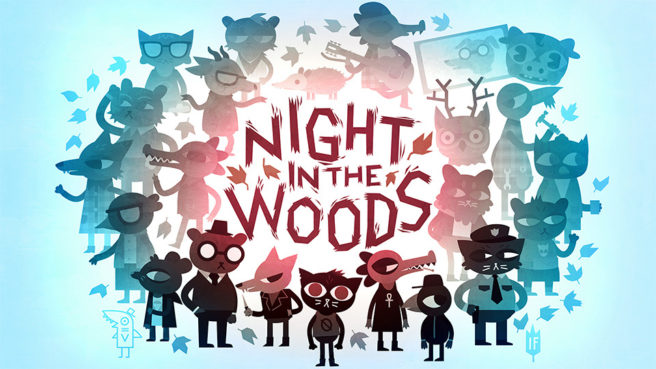 Update: We've heard from Finji that the release date on the eShop is wrong, which was apparently the company's fault. Night in the Woods will now release slightly later than expected on February 1.
---
Original: A few months ago, it was strongly suggested that the acclaimed adventure game Night in the Woods would eventually arrive on Switch. We now have confirmation that it's happening.
A listing on the eShop shows that Night in the Woods is coming to Switch – and apparently very soon. Finji will apparently publish the game on January 18 for $19.99.
We've included more information about Night in the Woods below, along with a trailer.
College dropout Mae Borowski returns home to the crumbling former mining town of Possum Springs seeking to resume her aimless former life and reconnect with the friends she left behind. But things aren't the same. Home seems different now and her friends have grown and changed. Leaves are falling and the wind is growing colder. Strange things are happening as the light fades.

And there's something in the woods.

Join Mae on a trip through her hometown and into the dark on the other side.

Nights in the Woods is an adventure game focused on exploration, story, and character, featuring dozens of characters to meet and lots to do across a lush, vibrant world. Break stuff, play bass, hang out, walk on powerlines, jump between roofs, and discover strange and amazing and terrible things you never asked for. Come home and waste your life away in Possum Springs.
In case you're curious, Night in the Woods is a 6.2GB download on Switch.
Source: Switch eShop
Leave a Reply