Ninjala dev comments on previous year-long delay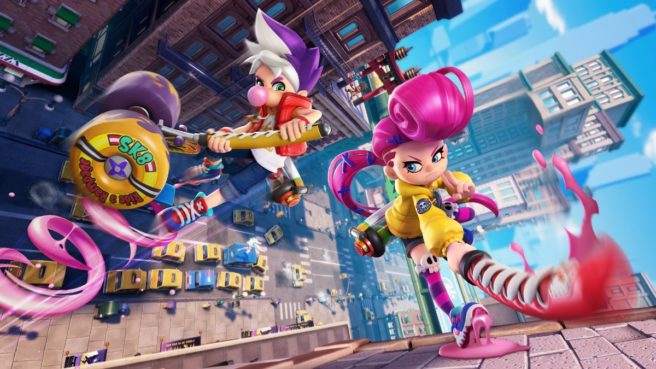 Ninjala is a game that's actually taken quite awhile to release. After it was announced at E3 2018, GungHo originally planned to have the title ready the following year. However, last May, Ninjala experienced a lengthy delay. It was ultimately pushed back an entire year.
In an interview with Nintendo Everything, GungHo spoke about the delay. Game designer Kazuki Morishita told us that the game now has "a completely new server design," and the extra time was also used to improve the overall experience.
Morishita said:
"The reason for the delay was to modify the online competitive play so we could provide a better experience for players.

We have a completely new server design. It's a huge remake. During that time, we incorporated the feedback from various staff members and improved the overall quality. However, the original concept of the gum action has remained intact."
Interestingly, Ninjala hasn't changed much since its initial announcement, according to Moishita. The team mostly implemented "some minor changes and improvements". That being said, one big addition was the inclusion of the Parry system.
Ninjala will launch for Switch on June 24. The game recently experienced another small delay, and was moved back another move due to the coronavirus pandemic.
Leave a Reply