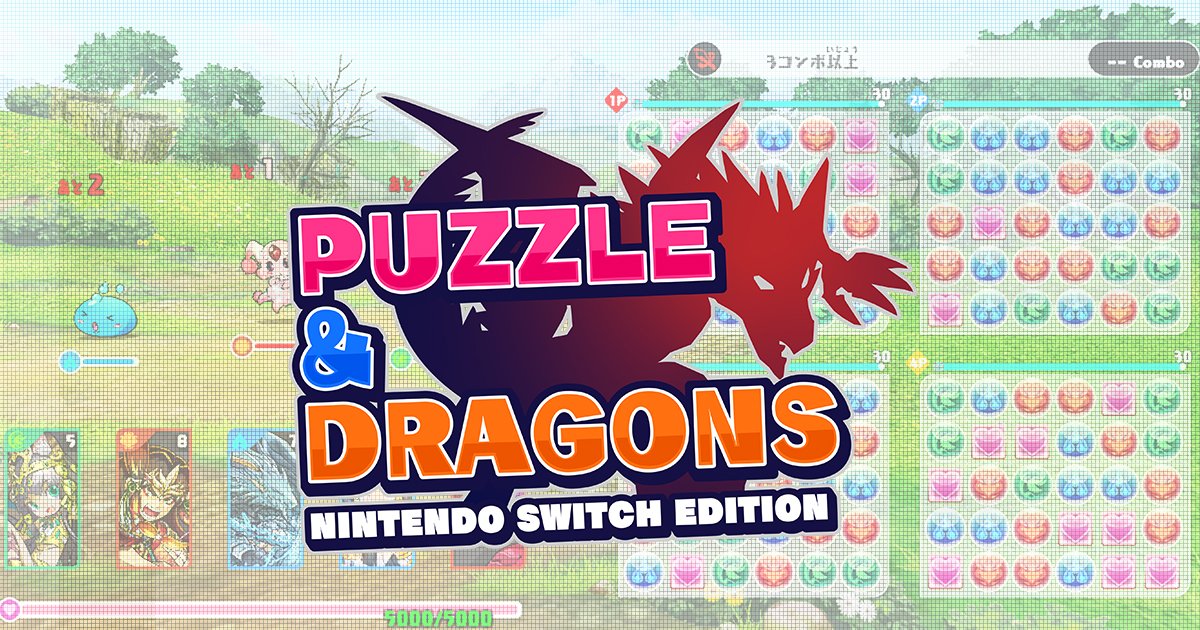 A new update for Puzzle & Dragons: Nintendo Switch Edition is now available, with GungHo having just started distribution of version 1.0.2. It lets players can control settings during Solo Play battles, includes better support for left-handed players, and more.
The full patch notes for the Puzzle & Dragons: Nintendo Switch Edition version 1.0.2 update are as follows: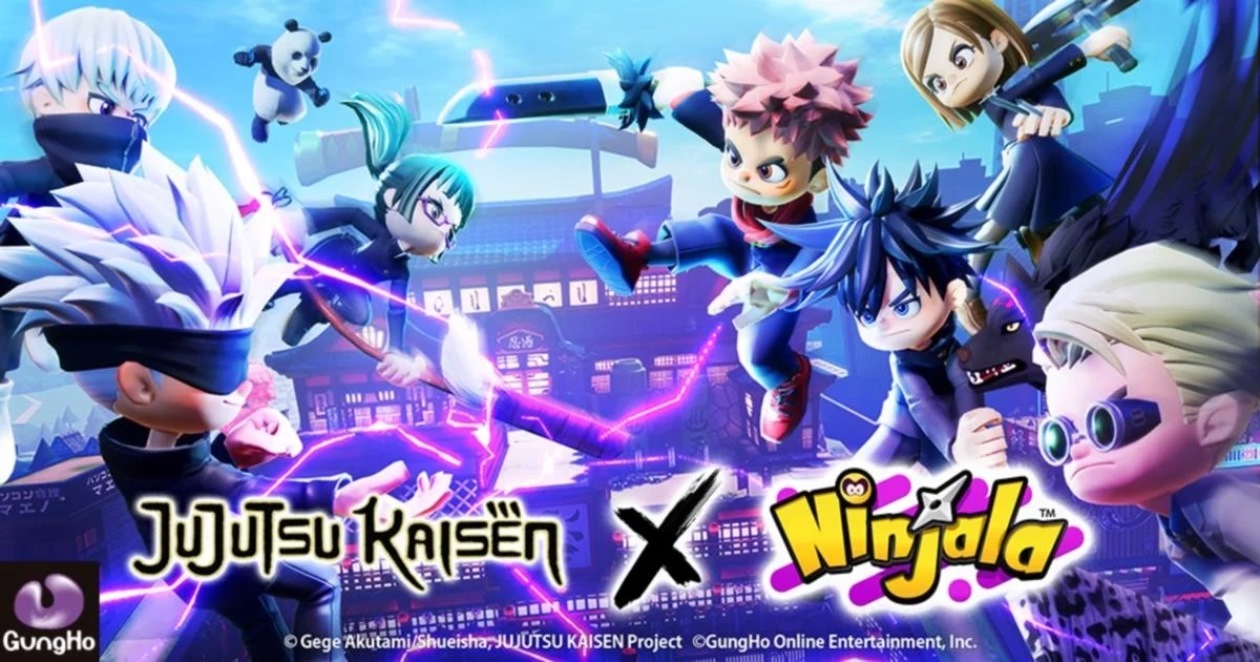 Ninjala revealed its latest collaboration today, announcing that it will be teaming up with the manga Jujutsu Kaisen.
Various items are planned. There'll be a number of outfits, including ones for the main character Yuji Itadori, Satoru Gojo, and Mahito. We'll be seeing outfits of the other Sorcerers as well, so expect 12 outfits in total.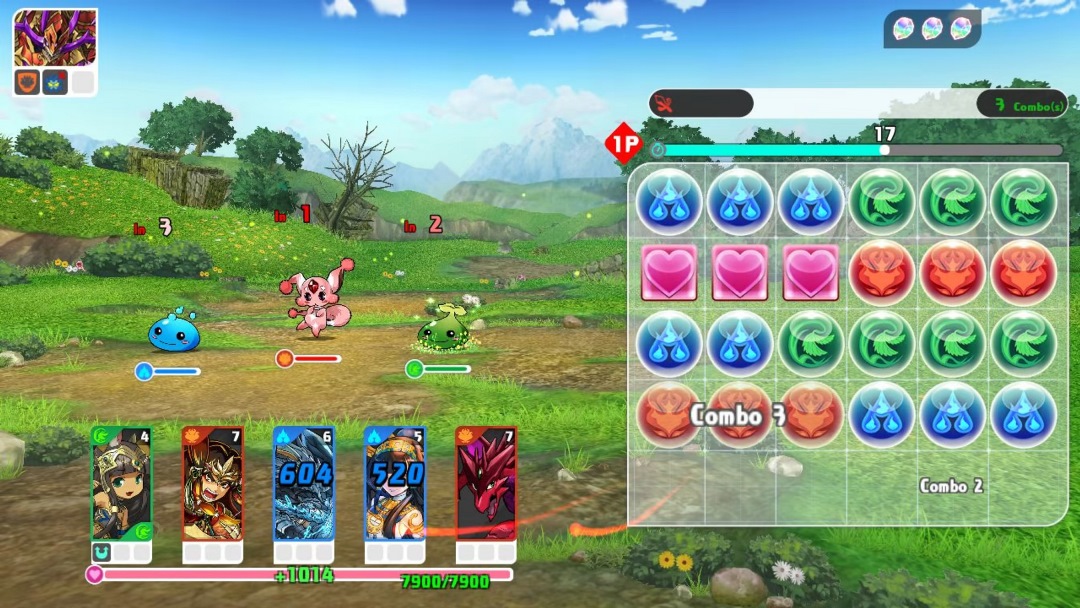 Puzzle & Dragons Nintendo Switch Edition, which just ended up on Switch a few days ago following an announcement last week, has received new gameplay. The video footage provides a lengthy look at the new title.
For more on Puzzle & Dragons Nintendo Switch Edition, read the following overview: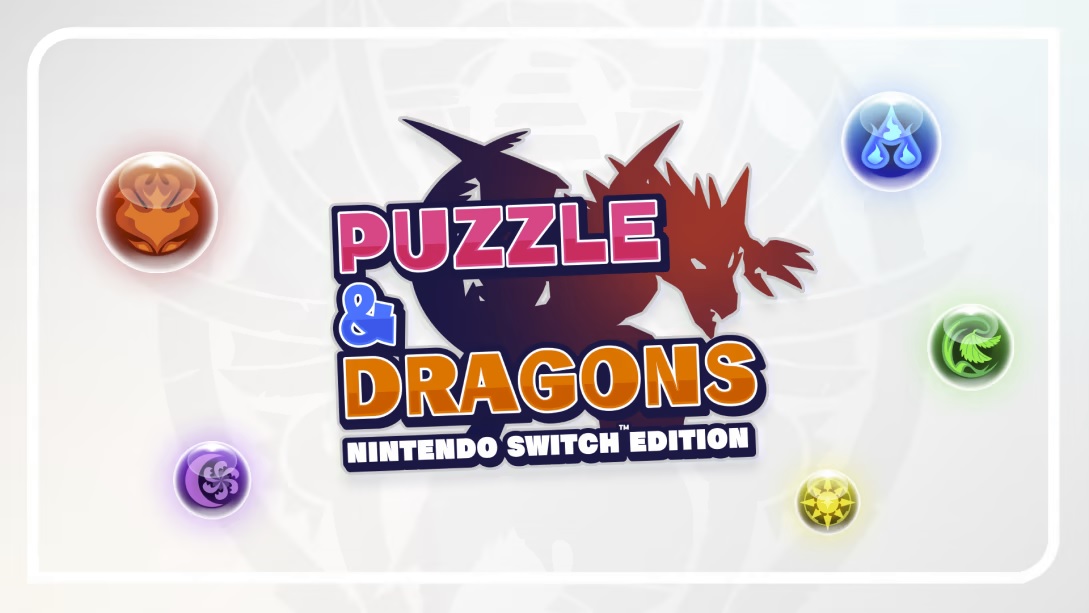 GungHu just announced Puzzle & Dragons Nintendo Switch Edition, and it's launching very soon. Fans will be able to pick up the game starting on February 19, 2022.
Puzzle & Dragons Nintendo Switch Edition features pure puzzle gameplay. Quest, PvP, and Custom modes are included. Support for touch controls is also available.
Here's some additional information from the eShop page: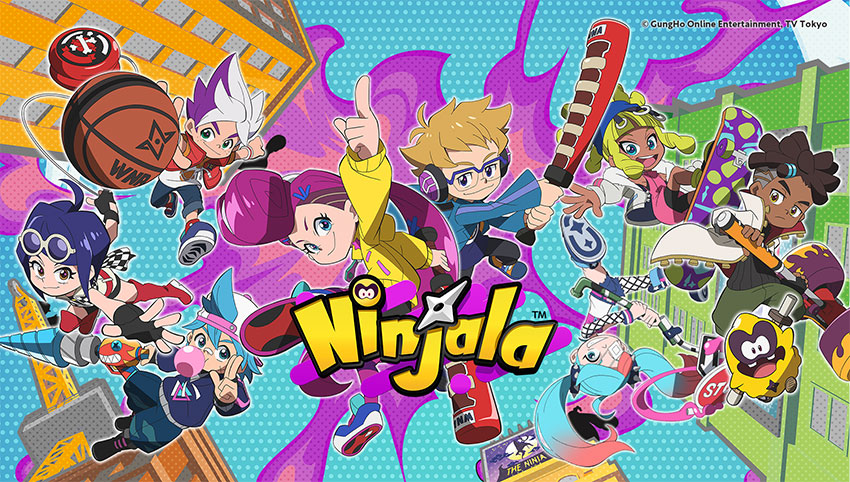 Ninjala already have a five-episode anime that largely ran in 2020, but GungHo is revisiting the concept with a new series that will be starting soon. Fans can watch the first episode starting next week.
It's been confirmed that the upcoming series will feature all of the main characters. Burton, Berecca, Ron, Van, Emma, Jane, Kappei, and Lucy – along with Gumchi – will be appearing.
Here's some additional information: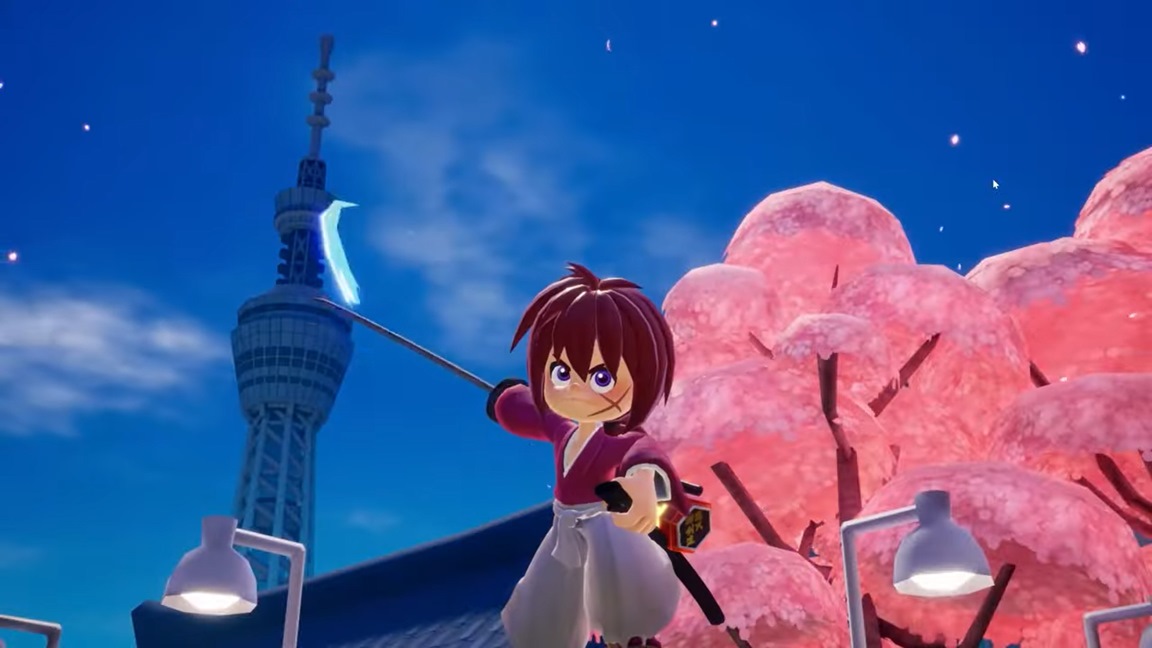 Ninjala kicked off its new collaboration with Rurouni Kenshin today, and to celebrate, GungHo has readied a new trailer.
To recap, here's what the event includes: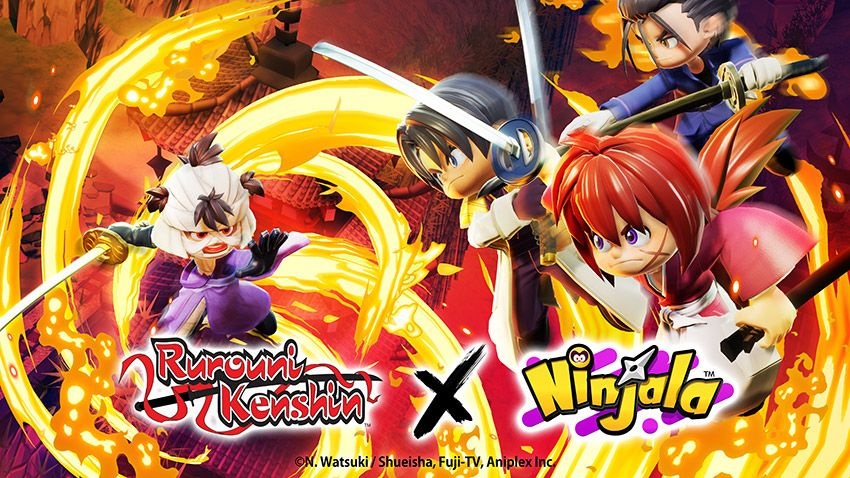 The collaborations continue for Ninjala, with GungHo today revealing a new partnership with the manga and anime series Rurouni Kenshin. This year, Rurouni Kenshin is celebrating its 25th anniversary.
As part of the event, players can obtain outfits inspired by Kenshin Himura, Hajime Saito, Aoshi Shinomori, Makoto Shishio, and more. Makoto Shishio can be obtained from a special collaboration Gumball Machine. Also up for grabs are five different types of Ninja-Gum including Kenshin Himura's Sakabato, Makoto Shishio's Mugenjin, and Sanosuke Sagara's Zanbatou. GungHo additionally recreated well-known attacks by the main characters from Rurouni Kenshin like "Amakakeru Ryu no Hirameki" and Gatotsu. IPPON Decorations featuring Kenshin Himura and Makoto Shishio, three different Gum Utsusemi including a Sojiro Seta Utsusemi, and a t-shirt designed after Sanosuke Sagara can be obtained during the event.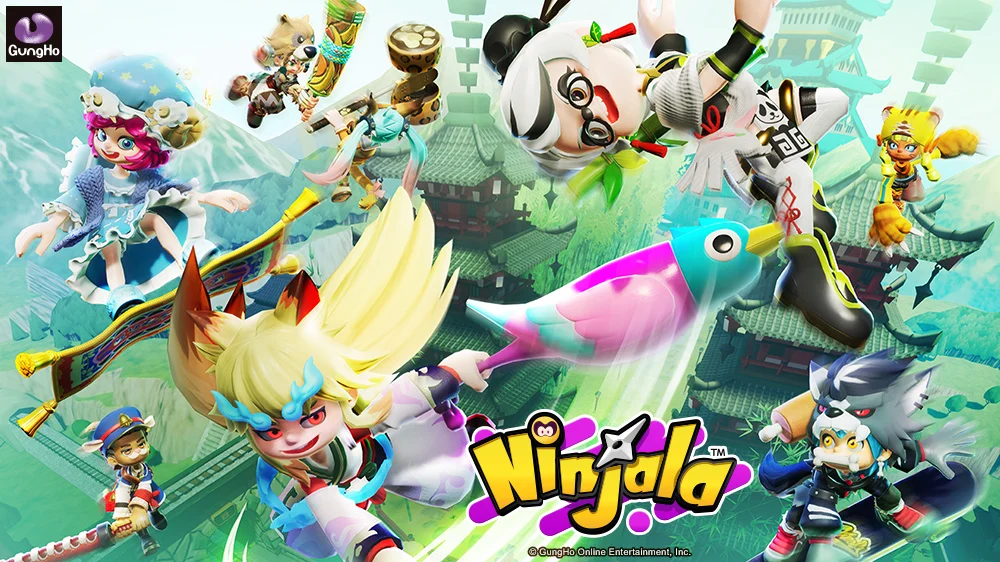 GungHo has shared a new Dev Diary for Ninjala, offering a closer look at what's coming to the animal-themed Season 8. As Season 7 winds down, this next season is scheduled to start on December 2, and last until March 9.
Here's an overview of what's being added, along with the full Dev Diary: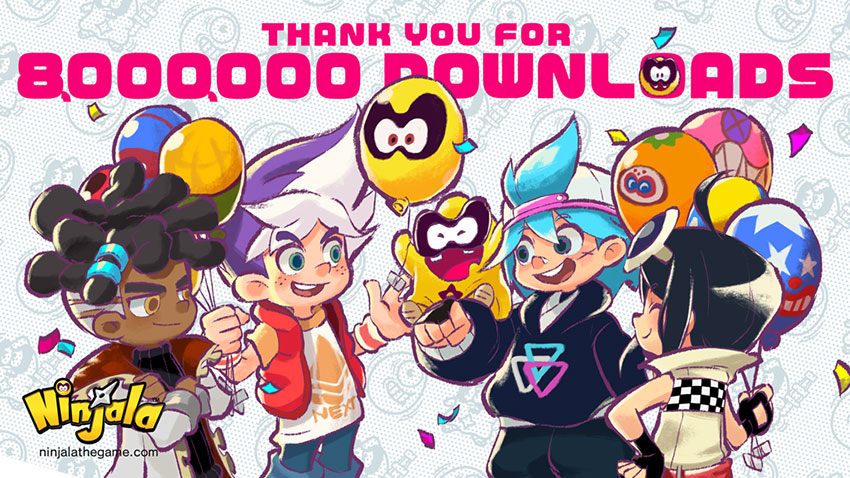 GungHo has announced that Ninjala has surpassed 8 million downloads worldwide. This is an impressive feat for a game that is exclusive to the Nintendo Switch and has only been out for a little more than a year (a year and 4 months to be exact).
To celebrate this milestone, GungHo is giving all Ninjala players a celebratory gift of 100 Jala. This will be eligible to all players and can be downloaded in game before December 1.
For more info on this milestone and the gift that will be distributed to players, check out this excerpt from GungHo's official statement below: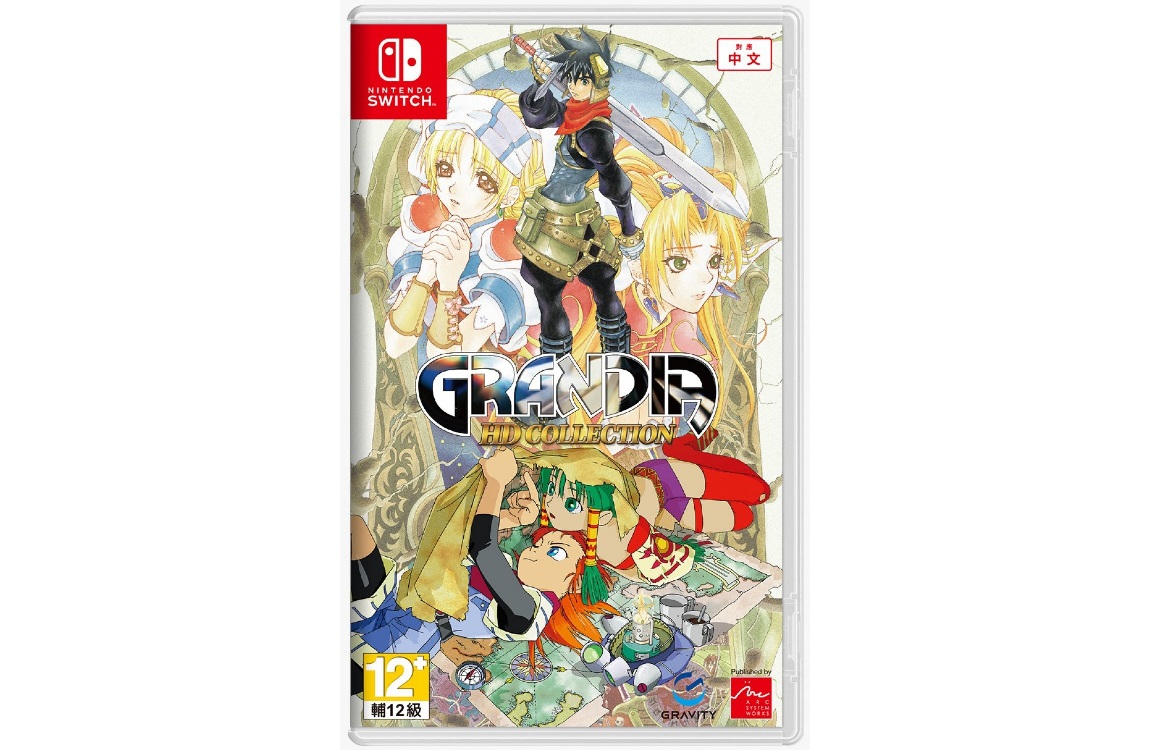 Grandia HD Collection previously had a physical release on Switch through Limited Run Games. But if you missed out on that opportunity last year, you'll be happy to hear that a new option will soon be available.
Grandia HD Collection is now getting a new physical release in Asia. Even better, it fully supports English. Fans can import a copy and play through the package regardless of their region.