[Nintendo Everything Podcast] – episode #110 – 2020 Part 2, The Disappointment and The GOTY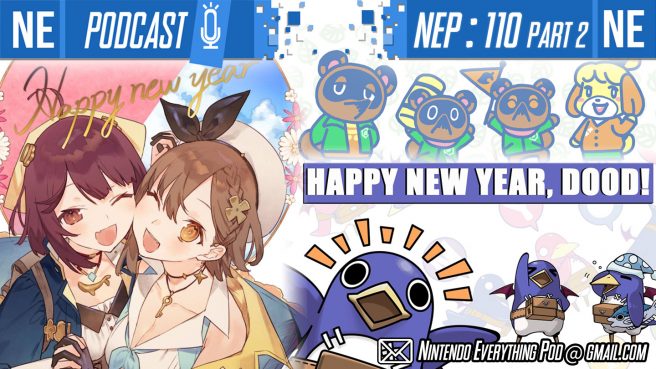 This week on our Nintendo Podcast, the death-match for the GOTY commences. The lads argued so hard that it had to be a two-parter. This episode covers the biggest disappointment of 2020, honorable mentions, and the coveted GOTY award.
Check out the first half of the show where we give awards for Biggest Positive Surprise, Biggest Embarrassment, Best New Character, Best Non-2020 Game, and Best Paperweight.
If you're enjoying NEP, please consider giving us a 5-star review on Apple Podcasts and share us with a friend. It's incredibly helpful in getting us exposed to new listeners through algorithms, so we would greatly appreciate your help. Thank you for listening to our Nintendo podcast!
Timestamps:
01:50 – Biggest Disappointment
22:12 – Game of the Year Honorable Mentions
30:45 – Game of the Year: The GOTY
Business inquiries and listener mail contact: [email protected]
#nintendopodcast #gamingpodcast #podcast
YouTube
Apple Podcasts / iTunes: https://apple.co/2xLl0C5
Spotify: https://spoti.fi/2Gdgoch
Direct Download
PocketCasts: https://pca.st/IQVa
Amazon / Audible: https://adbl.co/2H2Uj3S
Stitcher: https://bit.ly/30uxOZR
PlayerFM: https://bit.ly/2yfCu9P
ListenNotes: https://bit.ly/2SINTbG
PodTail: https://bit.ly/2yfDgDL
Oni Dino's Twitter: @Oni_Dino
Oni Dino's Insta: Oni__Dino
Galen's Twitter: @mobius087
Galen's Insta: true_mobius
HUGE thank you to Headphones of Listening for NEP's intro music! Check him out on soundcloud!
Leave a Reply