Nintendo Everything Refresh Ep. 04 – Nintendo expanding in Japan; Fire Emblem Warriors: Three Hopes; Bandai-Namco's mystery Nintendo game, and more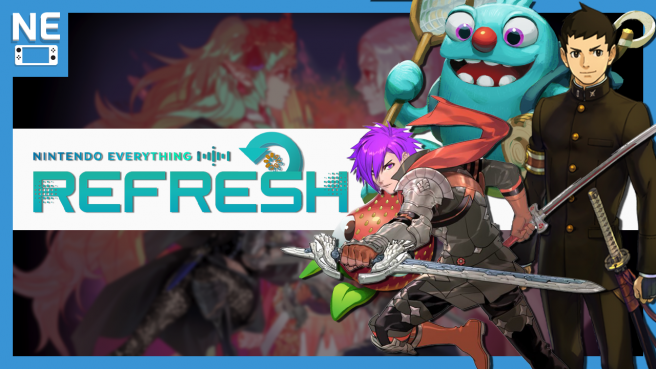 This week's episode of Nintendo Everything Refresh is jam-packed, kicking off with discussion about the new Fire Emblem Warriors: Three Hopes trailer and the gameplay mechanics and story elements it revealed. On top of that, Nintendo recently announced it will be expanding its Kyoto offices, and a mysterious new Bandai-Namco game was inadvertently revealed via a job listing that could be a remaster of a "3D Action" game made by Nintendo. Your hosts Nick, Nicolas, Dennis and Luiz will discuss all this and more in this brand new episode!
Our show is now available on most major streaming platforms, including Spotify, Apple Podcasts, Google Podcasts, Amazon Music and Audible, or you can check out the video version below:
Listen via Spotify by using the mini-player below:
Got an idea or suggestion for the show, or want to submit a fan question or topic for a future episode? Let us know in the comments, or drop us a line at [email protected].
You can also follow us on Twitter at @ndserpa (Nick Serpa), @Dayshade1999 (Nicolas Shadday), @LyonHart_ (Dennis Gagliardotto), and @Luizestrella_ (Luiz Estrella). Thanks for listening!
Leave a Reply