Nintendo files patent for Game Boy casing for touchscreen devices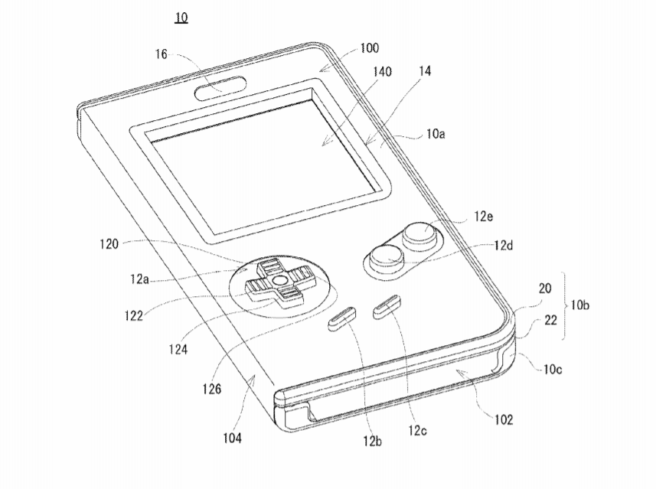 Earlier in the year, Nintendo filed a patent with the USPTO for a Game Boy-like casing for capacitative touchscreen devices. The idea behind it is that a device can fit inside, which appears to be for playing Game Boy titles.
Siliconera shares the following extra details from the patent:
– One of the features of the casing is the ability for inputs on the buttons to be sensed by the touchscreen beneath the buttons
– This is possible whether bare-handed or wearing non-conductive gloves
– Part of the casing is opened where the regular Game Boy's screen would be
– The patent indicates that the game would be displayed in the corresponding portion of the touchscreen that is viewable, making it possible to play the game with the cover attached to the touchscreen device
– The buttons use a conductive sheet within the cover that enables the touchscreen to sense the input when the nub on the bottom side touches the touchscreen, in the same way human fingers are sensed
– The casing also leaves open a small window for the front camera and device speakerphone
– The top and bottom of the phone are not obstructed, so the user can connect the device to a speaker or USB device
– The camera and speakerphone are able to be used as intended
Siliconera adds that the cover is used for smartphones. However, although it is an example of electronic equipment, it can have other functions and "may be attached to other electronic equipment such as a tablet terminal that does not have a telephone function".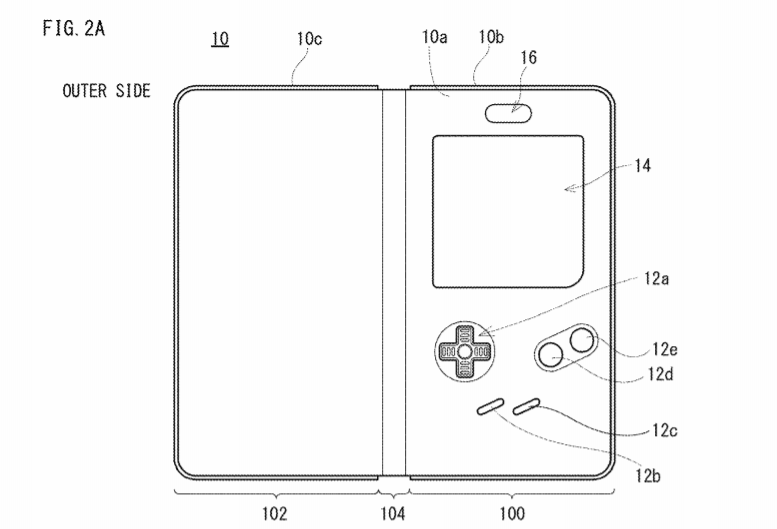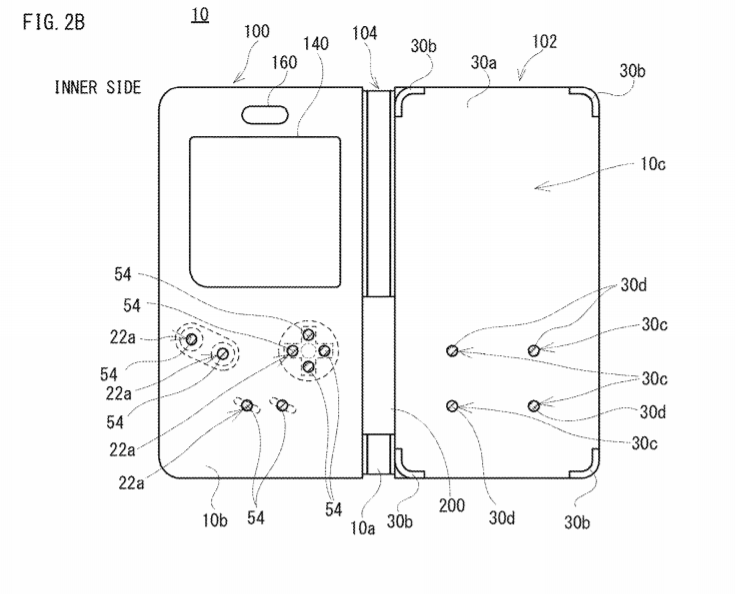 Leave a Reply