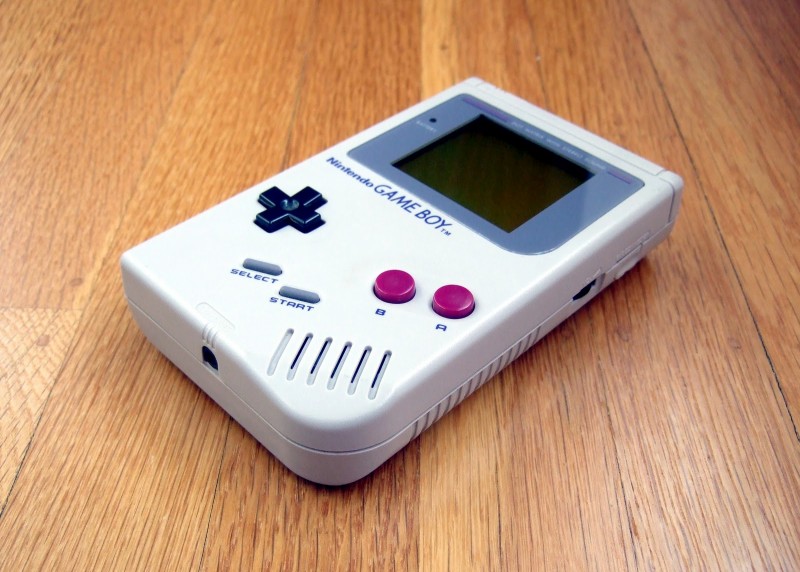 The Game Boy first launched in Japan on April 21, 1989. That means the system is celebrating a big birthday today. Happy 30th anniversary!
While modern gamers may think of systems like the DS, 3DS, and perhaps even Switch, the Game Boy started it all with playing on the go. It's where the sensations that were Tetris and Pokemon first took place. The handheld line would later spawn the Game Boy Color, GBA (and SP), and Game Boy Micro before it was eventually retired.
After its release in Japan, the North American launch took place on July 31, 1989. Europe would later get the system on September 28.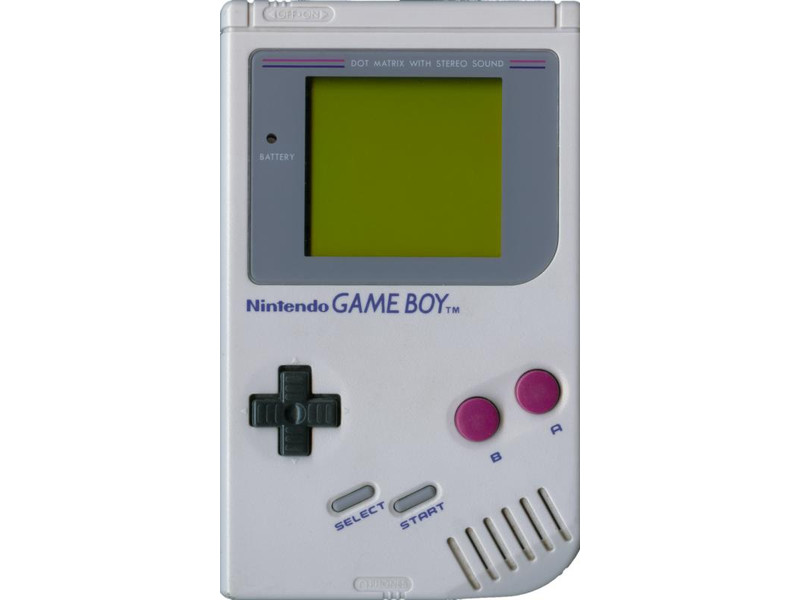 Polygon published a lengthy feature today all about the Game Boy. It looks into how Nintendo planned for the system's release in North America, including comments from former marketing manager Don Coyner. There's also insight into how Tetris became the pack-in game and bringing Pokemon west.
Here's a roundup of what was shared: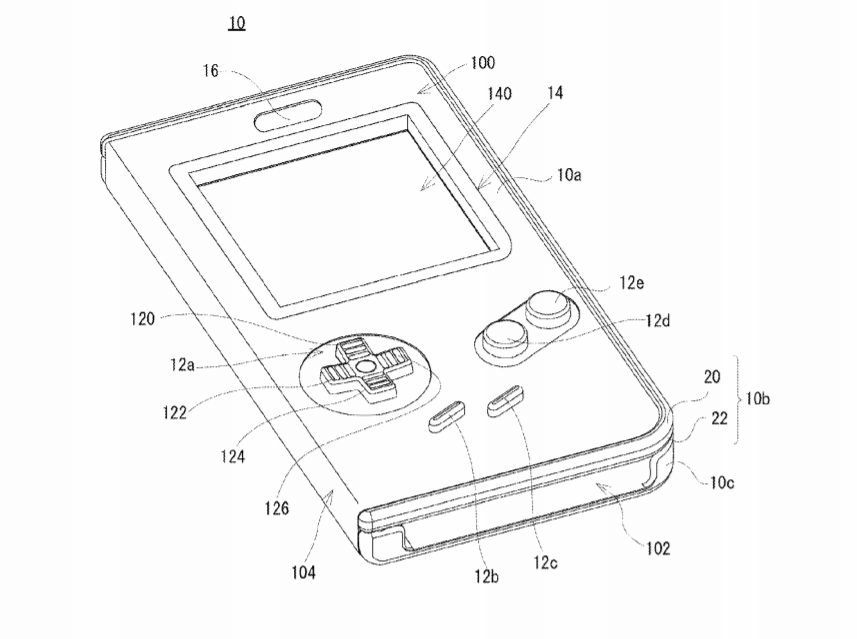 Earlier in the year, Nintendo filed a patent with the USPTO for a Game Boy-like casing for capacitative touchscreen devices. The idea behind it is that a device can fit inside, which appears to be for playing Game Boy titles.
Siliconera shares the following extra details from the patent: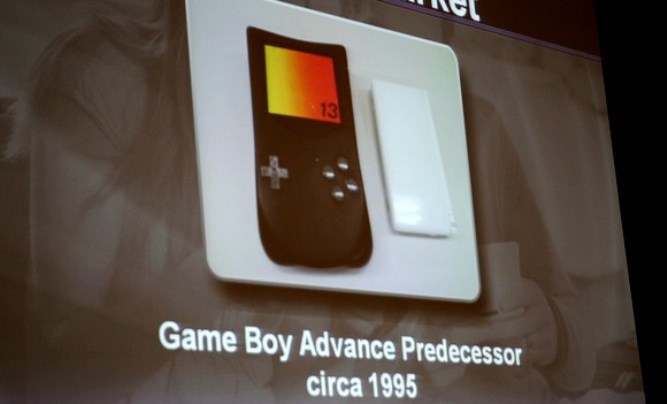 Before coming out with the Game Boy Advance, Nintendo was looking into a completely different type of portable device. Many years ago, the company was experimenting with a Game Boy successor under the apparent codename "Project Atlantis". In the end, it never turned into a consumer product.
German outlet Nintendo-Online has taken a look at what's known about Project Atlantis based on previous information floating around (plus a few other separate, but interesting tidbits). The site passed along the following information:
– "Project Atlantis" is usually regarded as the GBA's codename, which is NOT true – the GBA was codenamed "Advanced Game Boy"
– "Project Atlantis" was a Game Boy successor that Nintendo developed around 1995. Rumours about the system started in early 1996. It was supposed to be a 32 Bit color handheld, to have four buttons and to have a screen bigger than the final GBA. Media reported the system was supposed to release in late 1996.
– Rumours further suggested that "Project Atlantis" had power comparable to the N64 and used a 160 MHz processor – it would have been way more powerful than the final GBA. Also, "Project Atlantis's" battery time was supposed to be 30 hours.
– Although Nintendo confirmed the system's existence in mid-1996, "Project Atlantis" never got released. The newly released Game Boy Pocket sold well enough so that Nintendo delayed the release of "Project Atlantis" to the end of 1997.
– Finally the system never came to the market. The reason was that the system was simply way too big to be a Nintendo portable system. Also it was too power-consuming, too expensive to manufacture and Nintendo apparently wasn't satisfied with it's performance.
– DSi lead developer Masato Kuwahara who also participated in the development of "Project Atlantis" showed the prototype in a GDC 2009 lecture. Here's the picture he showed, with a DSi as a size comparison.
– Bonus fact 1: Kuwahara also showed an unreleased Touch Screen Adaptor for the Game Boy Color that he developed in 1998. His picture shows the prototype attached to a Game Boy Advance SP.
– Bonus fact 2: The dev team also experimented with a fold up model for the Game Boy Advance, the like of which the GBA SP and the DS are. Because back then the system would have been to thick, they discarded the idea.
– Bonus fact 3: The development of the final GBA didn't start until the Game Boy Color was released and only took about two years.
Some interesting things here for sure! It's always neat to look back on Nintendo's history, and get a glimpse at products that never made it to market.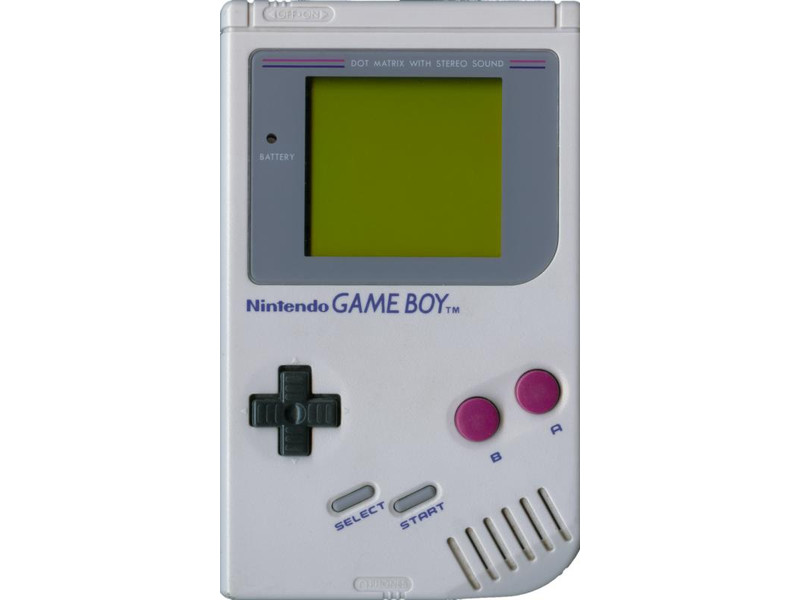 German website Nintendo-Online published a new piece about the development of the Game Boy. It's an interesting recap of how the system came together, which includes information about a partnership with Sharp and more.
Here's a brief summary Nintendo-Online passed along:
– developed by the 40-man R&D1 team with Gunpei Yokoi handling the system's design and Satoru Okada working on the hardware
– goal was to combine the concepts behind Game & Watch and NES
– system had to be small, technically on par with the NES and cheaper than the NES
– to archive this, the team had to use a black & white LCD display; a color screen would have increased the power consumption and thus made the system more expensive
– system was codenamed "Dot Matrix Game", hence the console's model no. starting with "DMG"
– Sharp was approached to manufacture the screens of the DMG because it already supplied the Game & Watch displays
– Sharp was unable to produce the screens at a price low enough for Nintendo so that development of the console reached a dead point
– R&D1 learned about the "Chip on Glass" technique which would make a cheap production possible and approached TV maker Citizen to produce the Game Boy's screens using this technique
– in the end, Sharp was also able to use the CoG technique and was thus chosen to produce the screens and made a four billion yen investment for that
– the screens Sharp produced at the beginning were of a wrong type and were next to useless for the Game Boy project
– Yokoi remembers Hiroshi Yamauchi's reaction on Game Boy prototype with wrong screen type: "What the hell is this? I can't see a damn thing. What're you thinking? No one's gonna buy a game they can't see. Forget it."
– finally Sharp produced Super-Twisted Nematic displays with decreased motion blur effect
Earlier this year, the Game Boy celebrated its 25th anniversary. The system launched in Japan on April 21, 1989.
In the US though, the Game Boy didn't launch until a few months later – July 31. That just so happens to be today. So happy North American birthday, Game Boy! Or something like that.

Okay, so I know that I teased that I'd be writing about a different game in the last column (which was posted five months ago, holy crap) but there's a reason for that. Turns out that a game that's essentially "Style Savvy but also a dating sim" isn't all that unique when Nintendo ended up adding boyfriends to Style Savvy anyway. So instead I chose to write about one of my favourite Game Boy titles in celebration of the handheld's 25th anniversary (which was three months ago, holy crap). Yep, that chunky handheld sure gave us plenty of timeless experiences like Link's Awakening, Mole Mania, and Revenge of the Gator's title screen, but today I want to focus on a lesser-known classic for Nintendo's monochromatic machine, an early Japanese dungeon crawler called Cave Noire published by Konami way back in 1991.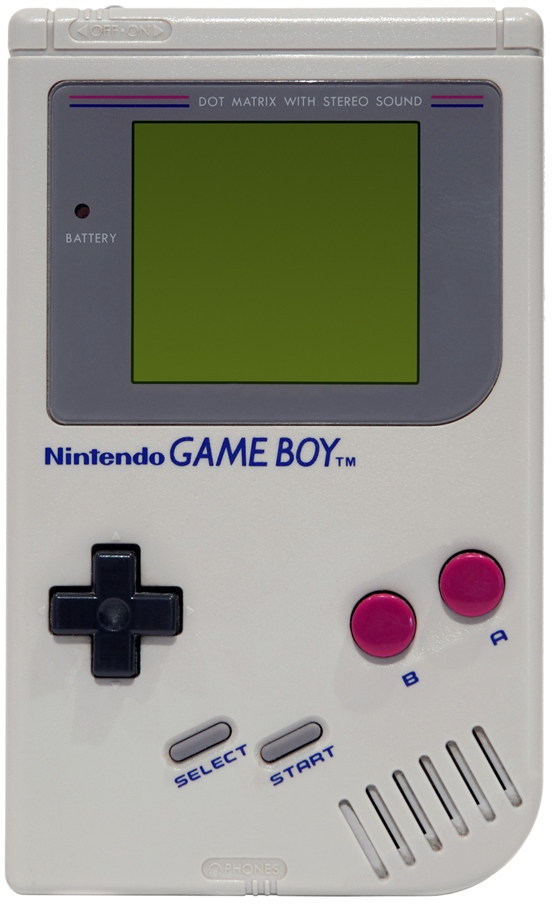 25 years ago, the original Game Boy launched in Japan. Some birthday wishes are in order for Nintendo's system that started a whole lineage of portable platforms. Perhaps one of these days we'll see a return to the Game Boy line!
What would Teslagrad look like if it were made for the Game Boy? Rain Games artist Ole Ivar Rudi provides an answer through one of his recent tweets:
#teslagrad may or may not soon be out for the original game boy: pic.twitter.com/E2ETvUVXkL

— ole ivar rudi (@oleivarrudi) November 29, 2013