Nintendo financial results briefing Q&A – Kimishima's retirement, reaching new people with Switch, 3DS, China, more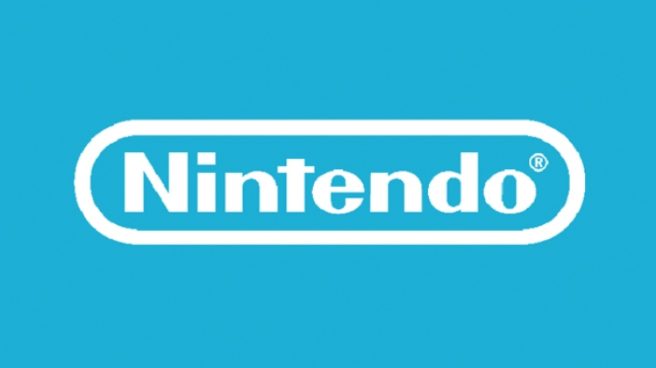 During the Q&A portion of Nintendo's financial results briefing, current president Tatsumi Kimishima and upcoming president Shuntaro Furukawa fielded around a dozen questions. There was talk about Kimishima's retirement, wanting to reach new people with Switch, continued 3DS support, interest in China, and a whole lot more.
Currently, the Q&A transcription is only in Japanese. However, Dualshockers has provided a summary, which we've rounded up below. We'll also bring you more on this when the English translation is live.
– Furukawa's priority is to accelerate the momentum of Switch and to expand the related business
– There is also the issue of expanding the mobile business
– Kimishima explained that the company turned a good profit on the previous fiscal quarter
– The core of Nintendo's business is in developing creative content, and most investment needs to go into that
– Since technology is advancing at tremendous speed, if Nintendo finds a possible partner whose tech is highly compatible, and good for the customers, an investment there could be considered
– Nothing to talk about that on that front at the moment, but he'd like to continue exploring various possibilities
– The customer base for the Switch is expanding in Asia and the Middle East, and the volume of sales in the region defined "other" (IE: outside Japan, Europe, and North America) is certainly increasing
– There are also areas in which customers can come in contact with Nintendo's IP via the mobile market
– The goal is to expand in Asia, the Middle East, and South America, while it's still hard to say how big the market there will be
– On retirement, Kimishima said that his primary role was to bring Switch to market and deliver it to the customers in the way that was envisioned
– His secondary role was to change the executive system in order to quickly execute projects that the members of management have been considering while creating mechanics which would allow the new generation to do well
– As authority and governance have been delegated more and more, younger managers were able to run the company and achieved success in the past two years
– Now that various projects are progressing well, Kimishima believes it's a good time for a change, to delegate authority to new people, to promote a generational turnover, and to become a more vibrant Nintendo by placing new managers in charge
– Kimishima said it'll be important to challenge the task to sell Switch to those who never played on a Nintendo console before, and tho those who have been playing in the past, but have since left
– There are plans for games that will interest even those who have not been playing games recently
– The consensus within the company is to engage in a company-wide effort to achieve that, and that includes overseas subsidiaries
– He does not think that the goal of shipping twenty million units in this fiscal year is easy to achieve, but he does think that the company has the means to make it
– In order to keep selling Switch for a long time, Nintendo needs to continually launch new experiences that customers would like to enjoy forever
– There is nothing to announce on that front as of now, but the company accumulated experience with launching numerous consoles, and that includes mistakes
– They plan to make use of that experience
– They would like to keep selling Switch for as long as possible while reacting flexibly to changes in the market
– Nintendo expects demand for 3DS to continue for the current fiscal year, especially among parents
– The rich library and the price that is easy to afford for parents who want to buy the console for their children, the 3DS will continue to sell
– This situation may change if the Switch can transition from "one per household" to "one per person" but the Switch won't have a price that many parents can afford paying for all of their children any time soon
– Nintendo will keep tracking what kind of play experience and price customers are hoping for, and will keep selling the 3DS as long as there is demand. At the moment, Nintendo feels that it's a well-diversified product from the Switch
– Kimishima is aware that the demand for Nintendo games in China is growing, as Chinese customers are seeking similar experiences to all other gamers who enjoy Nintendo games
– The company has been looking for over ten years for a way to achieve that, but it's not an easy goal to meet
– Nintendo can't do business in China by itself
– Many companies offering partnerships, but that doesn't mean that the issues will be solved immediately as soon as a partner is decided
– Management is continuing to discuss the issues and looking for ways to solve them
– A stage in which contracts can be drafted has not been reached yet, but the desire to achieve that goal as soon as possible has not changed
– Nintendo Switch Online service will be positioned as one of the mechanics to encourage a deeper gameplay experience and having more fun playing with the Switch
– Nintendo is still preparing to launch the service, and this will bring some costs in the first half of the fiscal year, but it should not be a large amount
– Kimishima-san expects the percentage of digital sales to steadily increase in the future since customers are getting accustomed to receiving digital content
– Since there are still many customers who request exclusively packaged games, not all sales will become digital
– The rate of digital sales also varies depending on which game is being sold, who is purchasing it, and the age target, so it's difficult to predict how far it will grow in the future
– Since the games of some western developers have already reached 50% of digital sales, Kimishima feels that the overall rate will surely increase
– In terms of contributing to the stability of revenue, even if the digital ratio increases, if total software sales decreases, it won't contribute to profit, so the most important element remains to create good games that many customers will buy
Leave a Reply