Nintendo fulfills wish of terminal cancer patient to play Smash Bros. Ultimate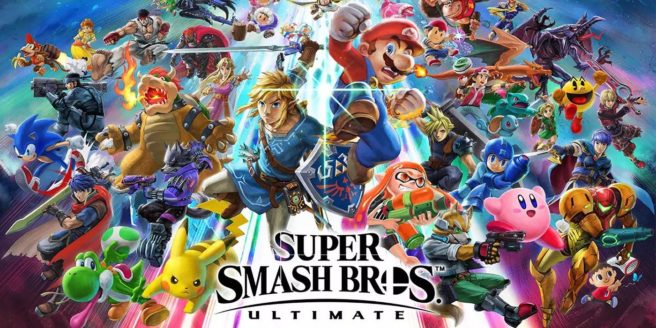 Update: We've added some photos of Chris' experience below.
---
Original: Sometimes we can forget how cruel the world can be. Chris Taylor, who goes by the alias SpookyWoobler on Twitter, has been diagnosed with terminal cancer after battling the disease successfully in the past.
Unfortunately, Chris was told that he only has a few months left to live. He recently expressed fear on Twitter that he won't make it to the release of Super Smash Bros. Ultimate, which is still some ways out as it's planned for an early December launch:
December is a long way away for someone who is already bedridden…

— Chris Taylor (@SpookyWoobler) September 13, 2018
After gaining support from the community and catching the company's attention, Nintendo followed through by allowing Chris to play Super Smash Bros. Ultimate ahead of release. Chris says two representatives stopped by his house early today and was given an opportunity to play the E3 demo:
I found out they were coming around Tuesday and couldn't say cause even a switch with a demo on it is a high value target to be stolen, same for as why i didn't get to keep the demo (though i absolutely expected that)

Seriously though, thank you all so much, you all did this

— Chris Taylor (@SpookyWoobler) September 21, 2018
Some pics from me, local Benjamin, and Zach playing

Thanks so much guys, this means so much to me pic.twitter.com/raxPu7QJp9

— Chris Taylor (@SpookyWoobler) September 21, 2018
Our best wishes go out to Chris during this difficult time.
Leave a Reply