Nintendo further teases new ARMS character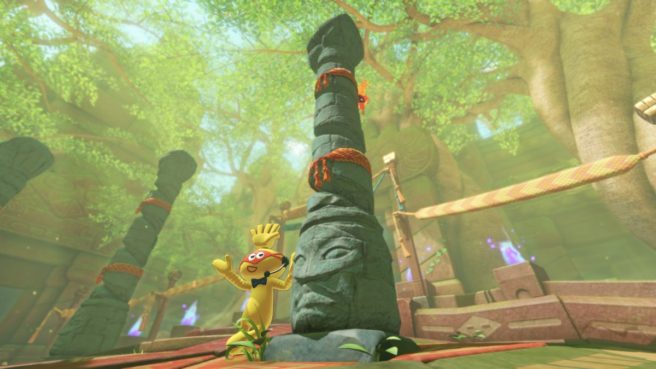 Update: Bumped to the top. Nintendo has posted a non-blurry version of the clip on its UK Twitter page:
New footage has emerged of an #ARMS match, filmed at the forest temple that Biff has been visiting recently. So many questions! pic.twitter.com/DDWowmNF0y

— Nintendo UK (@NintendoUK) November 12, 2017
---
Original: Over the past week, Nintendo has started to tease ARMS players with what's next for the game. These last few days have shown us a new stage and a very vague look at a new character. That continued today with another tease in GIF form. Take a look at the latest tweet from the Japanese ARMS Twitter account below.
カイチョ~!また話題のファイターを取材してきましたよ!いやあ、ギャラリーが多くて大変でした。
特徴、ですか。何かヘンなのが近くを飛んでましたね…フワフワ~って。オバケみたいなのが。
…えっ何ですかその目。いやいやマジですって会長!マジで! pic.twitter.com/KOeIoyBHmv

— ARMS(アームズ) (@ARMS_Cobutter) November 12, 2017
Leave a Reply