Nintendo leak lists scrapped Wii projects: Metroid from Intelligent Systems, DDR Mario 2, much more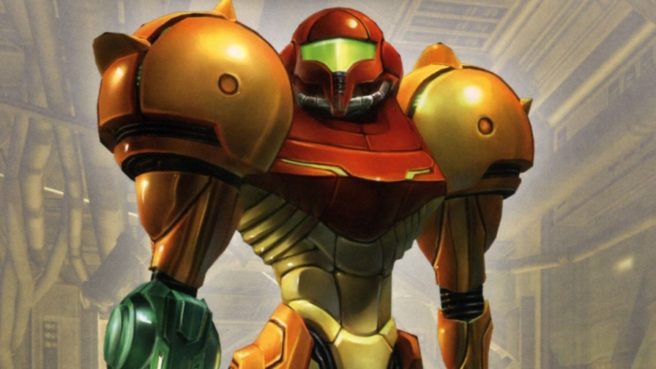 Stemming from today's Nintendo leaks and the overall "gigaleak", an internal company document has been spotted that reveals plans for early games on Wii – and projects that were cancelled.
To say the least, there are some very interesting titles listed. One of the highlights is a Metroid game from Intelligent Systems, which would have launched after Metroid Prime. It also appears that a sequel to Dance Dance Revolution: Mario Mix was once being considered.
Here's the full roundup of items included in the document (which also includes tidbits on released games), courtesy of MondoMega:
'Tennis' for Wii; possibly folded into Wii Sports.
Excitetruck is known as 'World's Toughest Race'; notes say "A racing game that looks like a 4WD truck version of Excitebike with realistically oriented graphics."; ended up putting Excite in the title.
Project Hammer is listed as 'Hammer Man'. Notes says "Aiming to create a Dynasty Warriors type game that will sell in North America."
Fire Emblem Radiant Dawn is just called 'Fire Emblem GC 2'. Note says "The direction is to increase the movie portion, which was well-received by users in the GC version."
Sphere, unreleased n-Space game, is mentioned. "Female spy infiltration action. Metal Gear-like switching between multiple remote cameras".
'Metroid', developed by Intelligent Systems. Notes say "Release some time after Metroid Prime."
'Project X' by Retro Studios; the "action game featuring the Sheik from Zelda: Ocarina of Time."
'Knight Wars' by Kuju; "Fantasy-based strategy with Battalion Wars assets."
Super Smash Bros. Brawl is listed as 'Project Sora', developed by HAL and Game Arts.
'sword fighting theme' developed by Y'sK.
Mario Strikers Charged (called 'Super Mario Strikers 2') was intentionally aiming for a EU launch first, and was aiming to be a launch title (which it missed).
'Revo R' by HAL. Notes say "Aiming for Pop Art style graphics"; genre listed as racing.
'Jump Super Stars' for Wii? Developer listed as Ganbarion.
'DDR Mario 2' on Wii. Developer is Konami.
Leave a Reply