Nintendo leak reveals lots of cancelled Game Boy and Game Boy Color games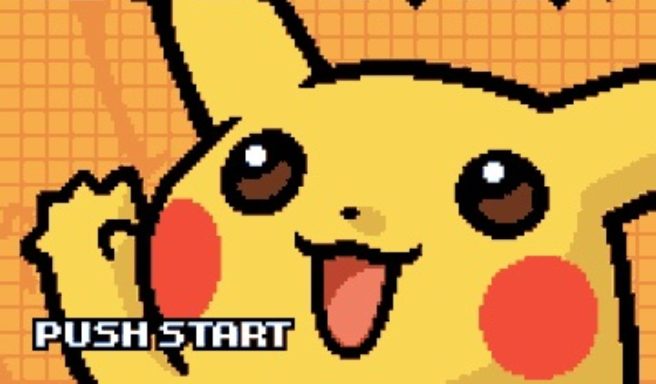 Were you left unsatisfied with this year's Pokemon leaks? Or how about all of the ones involving the N64? Perhaps the latest leak will tickle your fancy, which involves the Game Boy and Game Boy Color.
The latest treasure trove of leaks stem from a "lotcheck" dump of Game Boy and Game Boy Color games from way back in the day. Titles submitted in this state were submitted to Nintendo for review.
What's included in today's findings involve a bunch of cancelled games like Pokemon Picross, which was promoted in Japanese gaming magazines in 1999, but never actually made it to market. Then there's Gimmick Land, coming from Mario & Luigi developer AlphaDream. On top of that, we have a look at ports of Famicom / Super Famicom games, English localizations that never officially released outside of Japan, and even a Hello Kitty game that apparently would have supported the Game Boy Printer.
Here's a roundup of notable findings:
– Title Screen is a funky remix of the original Pokemon Red & Green's series theme. Have a listen! pic.twitter.com/n5GIZDhmhf

— Lewtwo (@Lewchube) September 9, 2020
What is 'Edd' you may ask? He was a puppet on the BBC. His game? It's actually one of Beam Softwares many 'Baby T-Rex' reskins! This one however, never actually made it out. https://t.co/DbMtHOy4Rw pic.twitter.com/Y2Ot8SFUh2

— Nintendo Metro (@NintendoMetro) September 9, 2020
This is the final game by comparison. Very different. Also, the original dev says Quest, while the final game was Technos! Hmm! pic.twitter.com/r2pP69WQXV

— Nintendo Metro (@NintendoMetro) September 9, 2020
'Gargoyle's Quest II' was released in the US on the NES. In Japan this was also released on the Game Boy, but didn't get an English release.

Except thanks to these new #NintendoLeaks.. the seeminly finished game is just here. In English. pic.twitter.com/O4yZjmA4Gs

— Nintendo Metro (@NintendoMetro) September 9, 2020
'Chikyū Kaihō Gun ZAS' was released on the Game Boy in 1992 by T&E Soft, but this #NintendoLeaks has 1993 on it – possibly the English version which never got released stateside. pic.twitter.com/2MSpR3dKRd

— Nintendo Metro (@NintendoMetro) September 9, 2020
This #NintendoLeaks version of 'Mini Putt; (First image) has a much different start to the final version (second image) pic.twitter.com/8tf9kiVAOS

— Nintendo Metro (@NintendoMetro) September 9, 2020
The excellent game Boy game 'Catrap' was never released in Europe, but was shown in some magazines as 'Power Paws'. With the #NintendoLeaks, we have that version! pic.twitter.com/1KhnM491kI

— Nintendo Metro (@NintendoMetro) September 9, 2020
'Flintstones: King Rock Treasure Island' and 'Jetsons: Robot Panic' came out in the US on the Game Boy, but not Japan. Via #NintendoLeaks, we have the Japanese versions. pic.twitter.com/tOcFYOzQmO

— Nintendo Metro (@NintendoMetro) September 9, 2020
The obscure game 'Out Of Gas' for the Game Boy was apparently titles 'Space Date' at some point. #NintendoLeaks pic.twitter.com/AZWAfB71BQ

— Nintendo Metro (@NintendoMetro) September 9, 2020
'Nick Faldo Championship Golf' appears to be an unreleased 1991 Golf game for the Game Boy by Titus. #NintendoLeaks pic.twitter.com/biarKEJjLT

— Nintendo Metro (@NintendoMetro) September 9, 2020
The game 'X', developed by Argonaut on the Game Boy as a 3D title, never made it to the states. With the new #NintendoLeaks, it appears this was intended to release as 'Lunar Chase' at some point. @dylancuthbert pic.twitter.com/QfeLxC6hb9

— Nintendo Metro (@NintendoMetro) September 9, 2020
I don't know if this actually came out, but this appears to be a Japanese game based on the Australian TV show 'Johnson & Friends'?!? #NintendoLeaks pic.twitter.com/t6kZQ3jUQQ

— Nintendo Metro (@NintendoMetro) September 9, 2020
'Rockboard' was a Mega Man board game for the Famicom. Turns out, there was a Game Boy version! #NintendoLeaks pic.twitter.com/lbq5KR8LtH

— Nintendo Metro (@NintendoMetro) September 9, 2020
Gimmick Land/Tomato Adventure for the GBC!
It looks AMAZING!! pic.twitter.com/HKHNAKDKFK

— toruzz (@toruzz) September 9, 2020
Game Boy Bunko: Hajimari no Mori (Game Boy Pocket Books: The Forest of Beginnings) is an unannounced first party game for the GBC found in the recent leaks. It's apparently a version of Famicom Bunko: Hajimari no Mori, a Super Famicom game.
It looks incredible. pic.twitter.com/tjBAp7qekp

— toruzz (@toruzz) September 9, 2020
Another cancelled game for the GBC has been found, this time it's an action RPG called Jibaku-Kun: Rei no Itsuki no Kajitsu. It looks pretty good! pic.twitter.com/DIDlhQcKeP

— toruzz (@toruzz) September 9, 2020
And another one, this time it's an action game called Max Steel: Covert Missions. pic.twitter.com/jfkQQXxNPd

— toruzz (@toruzz) September 9, 2020
https://twitter.com/taizou_hori/status/1303881347941855232
Two 'Austin Powers' games were released on the Game Boy Color, with fake Operating Systems and mini games. Turns out there was a third developed – 'Yeah Baby, Yeah!', with an exclusive driving mini game which never released #NintendoLeaks pic.twitter.com/4Zt1zd0ZAu

— Nintendo Metro (@NintendoMetro) September 10, 2020
Leave a Reply