Nintendo music was originally planned for Tokyo Olympics opening ceremony, scrapped Mario proposal with Lady Gaga and Naomi Watanabe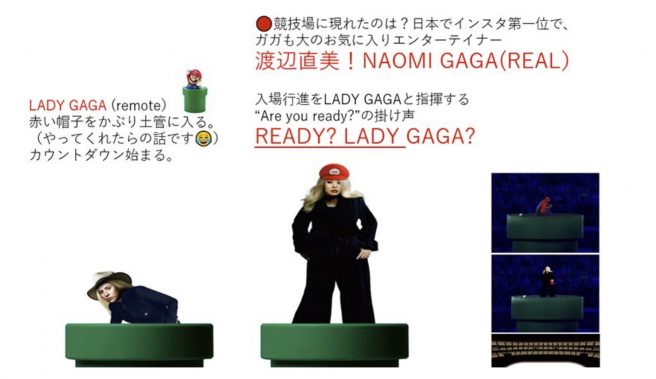 If you watched the opening ceremony for the Tokyo Olympics a few days ago, you may have recognized some familiar tunes. The event featured music from a bunch of different gaming franchises ranging from Final Fantasy to Sonic. Nintendo, however, wasn't involved at all.
For some, this may have come as a surprise. Nintendo is a top icon when it comes to gaming in Japan, and Mario had a notable presence for the Rio Olympics in 2016. Not only did the character appear in a video, but Shinzo Abe – who was the Prime Minister of Japan at the time – came out of a Warp Pipe wearing the plumber's hat.
Apparently there were actually plans for Nintendo to be included in the Tokyo Olympics. According to Japanese outlet Bunshun, music from Super Mario, The Legend of Zelda, Kirby, and Pokemon were originally a part of the program as of June 16. Changes were said to have been made shortly before the ceremony took place. Nintendo, for what it's worth, didn't have much to say when asked for a comment.
That's not all on the Nintendo side of things. A proposal going back to October last year would have potentially featured Lady Gaga and Naomi Watanabe, Warp Pipes, and Mario's signature hat once again.
Due to the coronavirus pandemic, there's been backlash regarding the Tokyo Olympics – notably in Japan. Keigo Oyamada, a musician involved with the opening ceremony, also resigned right before the event began due to controversy involving bullying and harassment.
Leave a Reply