Nintendo on the challenges of making amiibo, shows how they're tested for safety and reliability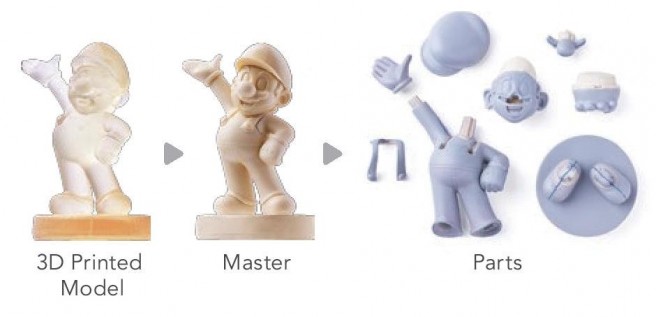 The Nintendo CSR Report 2015 was recently published. In the digest version, there's a big focus on amiibo, including a few interviews.
One portion of the report features an interview with Nintendo's Masaki Amano. He spoke about the challenges faced in developing amiibo at one point, noting:
Nintendo has developed a variety of game systems such as Wii U and Nintendo 3DS. However, amiibo development was extremely challenging because we couldn't use our existing knowledge at all and had to proceed through everything by trial and error.

For example, when we make a game system we usually make a mold of each part by cutting the metal directly from 3D data using a drill or some other tool. For a figure, however, you use almost no machinery at all to make the mold, and do everything by hand instead. For amiibo, we started by creating a master. We then took this master apart to consider how to easily coat colors or create each mold. Link, for example, has 24 separate pieces.

We took a cast of the first mold by pressing clay into each part of the master and then coating it with silicon. Finally, after repeatedly duplicating the mold with harder substances, we used iron to create a metal mold. Although we could not apply our existing knowledge or experiences, we learned along the way as we pursued absolute quality.
That wasn't the only notable element from the Nintendo CSR Report 2015. We also get a look at how Nintendo tests amiibo for safety and reliability. See the image below.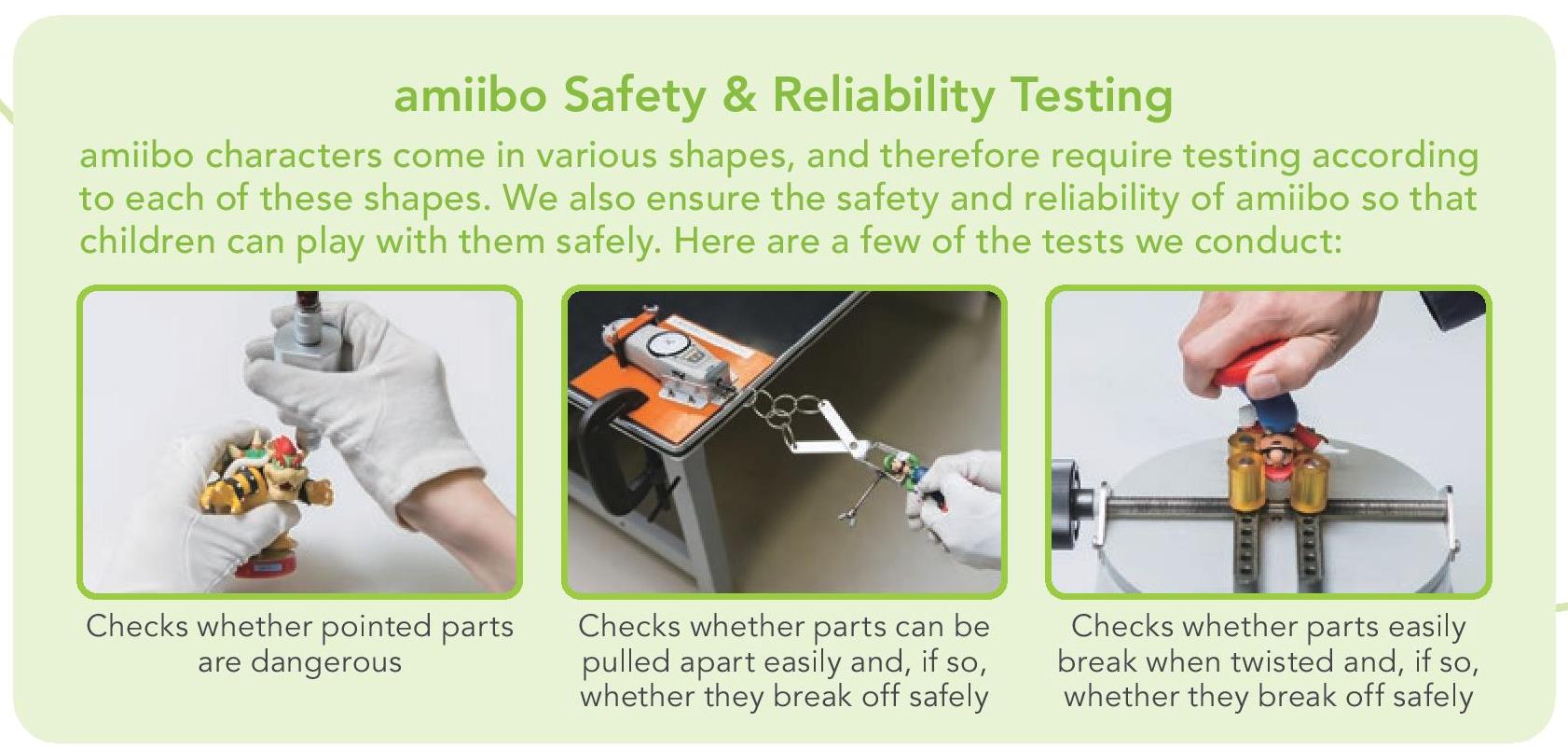 Source
Leave a Reply