Nintendo planning another restock of Animal Crossing amiibo cards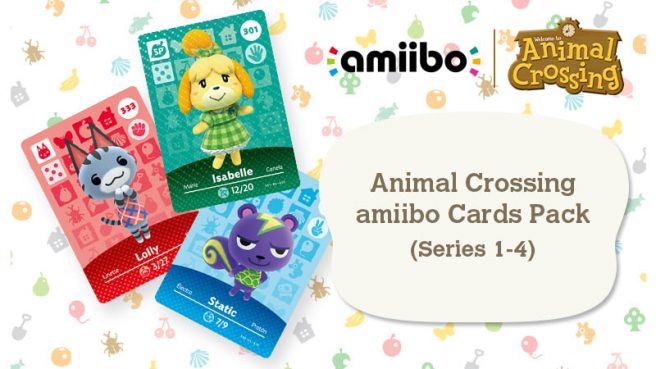 Nintendo has announced another restock of the Animal Crossing amiibo cards for North America.
Starting in early September, Target will be carrying the cards once again. The first four sets will be appearing on store shelves once more for $5.99. Unfortunately, Target is indeed the exclusive retailer for this one. Since Nintendo specified "early September", you may want to keep an eye on your local store as early as today. At the moment it doesn't look like the cards will be available online, but we'll let you know if anything changes on that front.
The previous official restock for the Animal Crossing amiibo cards took place last November. They have continued to be a pretty hot commodity since then.
The cards are compatible with Animal Crossing: New Horizons, Animal Crossing: New Leaf – Welcome amiibo, Animal Crossing: Happy Home Designer, and Animal Crossing: amiibo Festival. With New Horizons, players can use cards from series 1-4 to receive posters to decorate their house with, set up photo shoots on Photopia, or invite many of their favorite characters to the campsite on your island. Functionality can be enabled by visiting the Nook Stop at Resident Services, choosing "Invite a Camper", and then holding the amiibo card to the Switch's NFC touchpoint.
Source: Nintendo PR
Leave a Reply