Nintendo reveals Zelda: Breath of the Wild DLC – new story, hard mode, more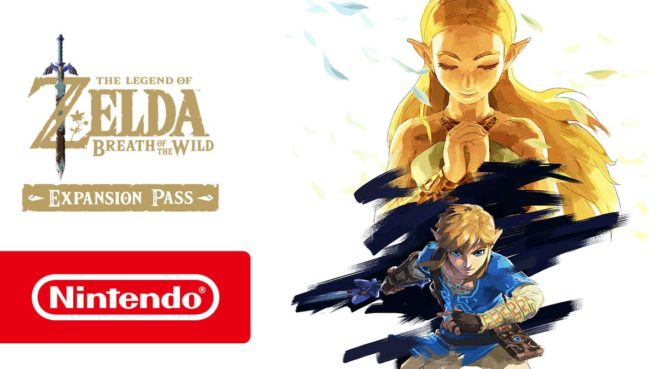 DLC is coming to The Legend of Zelda: Breath of the Wild, Nintendo has revealed.
An Expansion Pass will be offered for the game at launch for $19.99 / £17.99 / €19.99. You'll then receive three new treasure chests that can be found at the Great Plateau. One contains a shirt with a Switch logo that Link can wear, exclusive to the Expansion Pass. Nintendo says that "The other two will deliver useful items."
Zelda: Breath of the Wild's first DLC pack launches this summer. It'll come with a Cave of Trials challenge, a new hard mode, and a new feature for the in-game map.
A second pack will follow this holiday. The DLC adds "new challenges that will let players enjoy a new dungeon and a new original story."
According to Nintendo, the Expansion Pass will be available for both the Switch and Wii U versions of the game. Additionally, content packs cannot be purchased individually.
Explaining the decision to create DLC, Nintendo said:
"The Legend of Zelda: Breath of the Wild for the Nintendo Switch and Wii U consoles is one of the largest, most engaging video games Nintendo has ever created. While the main game offers players an engrossing quest that will keep them entertained for hours, as well as the freedom to explore the vast Hyrule at their own pace, the game world provides a rich canvas that offers the opportunity for additional adventures. As a result, the first-ever downloadable content for the main-line Legend of Zelda series is in development."
A message from series producer Eiji Aonuma about the DLC can be found below.
Source: Nintendo PR
Leave a Reply