Nintendo says Switch shortages aren't intentional, talks NES Classic Edition and fan games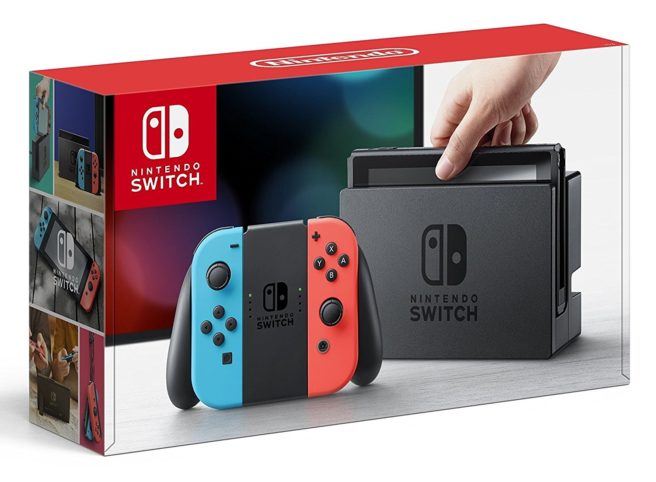 A new interview with Nintendo senior director of corporate communications Charlie Scibetta is up from Ars Technica. The two chatted about the Switch stock situation, the NES Classic Edition, and fan games.
Continue on below for Scibetta's comments. You can also read the original article here for a little bit of discussion about 3DS.
On the Switch stock situation…
"It's definitely not intentional in terms of shorting the market. We're making it as fast as we can. We want to get as many units out as we can to support all the software that's coming out right now… our job really is to get it out as quick as we can, especially for this holiday because we want to have units on shelves to support Super Mario Odyssey."
"We anticipated there was going to be demand for it, but the demand has been even higher than we thought. We had a good quantity for launch, we sold 2.7 million worldwide in that first month, said we're going to have 10 million [more] by the end of the fiscal year… Unfortunately, we're in a situation right now where as quick as it's going into retail outlets it's being snapped up. It's a good problem to have, but we're working very hard to try and meet demand."
On the NES Classic Edition…
"I think we could have done a better job communicating that was gonna be a limited run. It was supposed to be for that holiday. We extended it actually because demand was so much, then we stopped producing it. It wasn't like we had to stop selling one to sell the other (Switch and NES Classic Edition)."
On fan games…
"For a company like Nintendo, our IP is our business. We have to be pretty strict in terms of how we see that come to life. A lot of that is just we want to see it done the right way, and we think our developers are the ones that can bring it to life the right way. … we certainly are open to suggestions and their ideas in terms of where they want to see the franchise go or ideas they have, but when it comes to development, that's really done in-house."
Leave a Reply