Nintendo Switch Online gains third wave of Super Mario Odyssey icons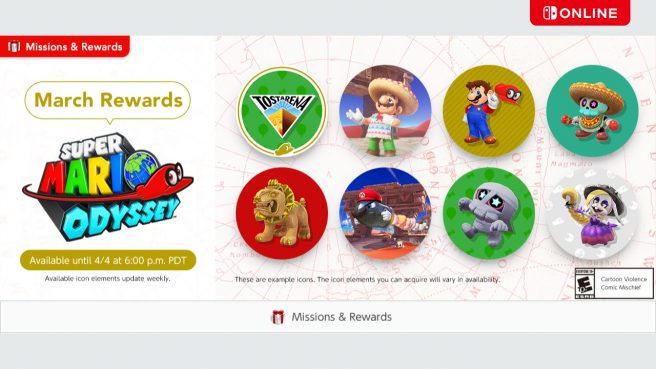 More profile icons are now available based on Super Mario Odyssey for Nintendo Switch Online members. This time around, Tostarena gets the focus. There are photos for characters, borders, and more. The second wave featured Cascade Kingdom.
The custom Switch icons feature was added in earlier this month. My Nintendo members can now spend their Platinum Points on these images, though they need to be an active subscriber of Nintendo Switch Online as well.
Nintendo will have one featured game each month for Switch user icons. The Super Mario Odyssey images will be going away on April 4 at 6 PM PT / 9 PM ET. It's also worth noting that icons based on Animal Crossing: New Horizons are up for grabs, and different elements will be available each month based on residents who have birthdays during that month.
Since the Super Mario Odyssey icon selection has already been swapped out a couple of times, it's likely that we'll get at least one more refresh before the end of March. We'll let you know if and when that happens.
Leave a Reply