Nintendo Switch Sports to receive golf next week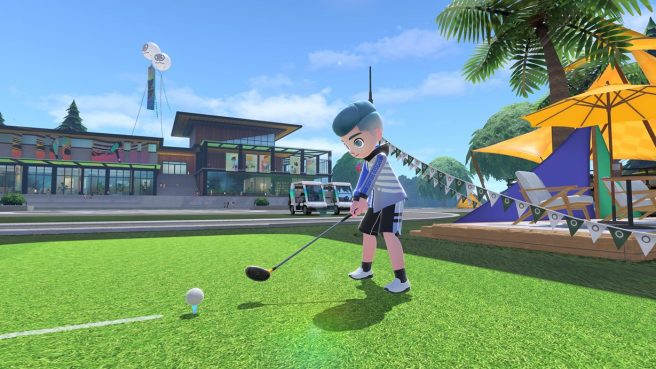 The next update for Nintendo Switch Sports will go live next week and will add golf as a new sport, Nintendo has announced. All players will have access starting November 28, 2022.
Golf will feature 21 holes from the Wii Sports series. Local play is supported, and up to eight players can battle in the Survival Golf mode – whoever takes the most strokes each round is out.
This will be the seventh sport for Nintendo Switch Sports. The game launched with tennis, bowling, chambara, soccer, volleyball, and badminton. An update was made available this past July which added support for the leg strap in all soccer match types – previously it was only compatible with the Shootout Mode.
The Nintendo Switch Sports golf update was previously planned for the fall. However, Nintendo ended up delaying it to this holiday. Today is the first time we've received an actual release date.
Will you be giving golf a try when it's added to Nintendo Switch Sports next week? Let us know in the comments.
Leave a Reply