Nintendo talks about why DLC is a good fit for Switch, possibility for new Joy-Con options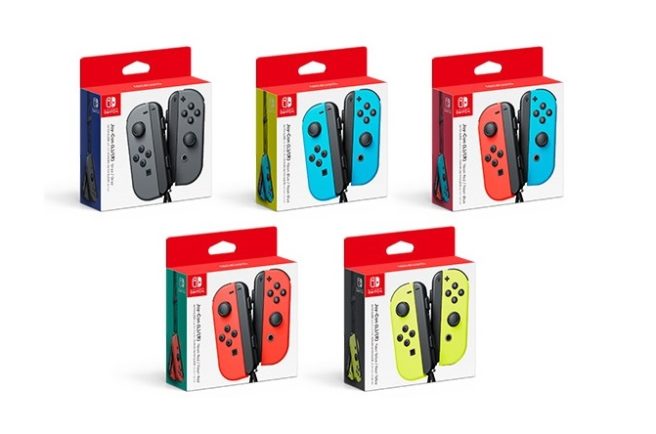 Over the past few years, we've seen an uptick in Nintendo's dedication to DLC. President Tatsumi Kimishima just said yesterday that the company intends to beef up its approach in that area next year. And almost all of Nintendo's releases this year have seen free or paid DLC.
Shinya Takahashi, Nintendo's Entertainment Planning and Development Division general manager, recently spoke to IGN and talked about why DLC is a good fit on Switch. He explained to the site:
"I think that titles that you download when you purchase have a very good compatibility with the idea of additional content. I believe the Nintendo Switch, compared to most of our recent hardware, makes some of the best use of the ability to download titles in their entirety, since it's a console that you can also carry as a portable. We certainly like to think about which software titles would have a great value for additional content to be added."
Elsewhere during the interview, Takahashi commented on the potential to try new things with the Switch Joy-Con in the future. Nintendo could introduce new attachments, designs, and colors.
Takahashi said:
"One of the great strengths of the Nintendo Switch is that though you can play it as a console, you can also separate these two controllers from the hardware. This gives us a lot of possibilities that we could consider for the future in terms of what you could attach. I think that that would be a really good time for us to think about some very different colors or designs applied to [Joy-Cons]. That might be interesting."
Takahashi also said that Nintendo is happy to see fans themselves try out their own handcrafted customization options with the Joy-Con:
"There's a lot of joy to be had from handmaking something yourself or having all of those customizable possibilities, and we absolutely embrace that. We love to see that."
Leave a Reply