No More Heroes 3 roughly 35-40% complete, new trailer planned for end of 2019 / early 2020, more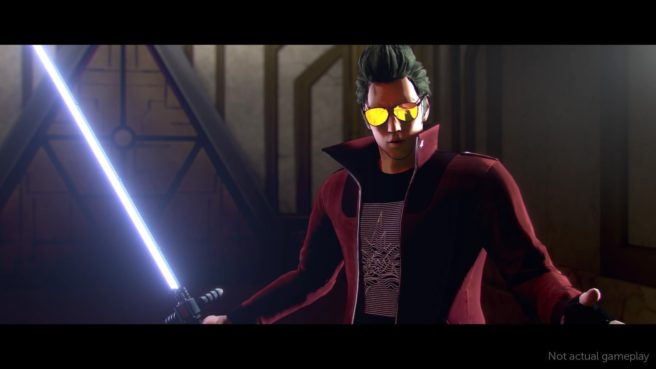 In an interview with Wccftech, director Suda51 provided an update on No More Heroes 3. The game is now "about 35 to 40 percent complete," he said. The script has wrapped up as well.
No More Heroes 3 was first announced at E3 2019. We haven't seen a new trailer since then, but a new video is on the way. Suda51 mentioned that a second trailer is planned for the end of this year of early next year.
Suda51 shared some other tidbits during the interview as well. The open world is larger than the first No More Heroes, but "won't be as big as something you see from huge companies like Ubisoft or Rockstar." Side-missions are returning along with "other extras", the latter of which are different from mini-games. The suit transformation shown in the debut trailer "will only be available in certain special circumstances." As for bosses, Suda51 described one of the bosses by bringing up Thanos, Venom, and Joker. Last but not least, Nobuaki Kaneko is handling the entire soundtrack.
Leave a Reply