North American Bayonetta 2 site open, confirms separate disc for Bayonetta 1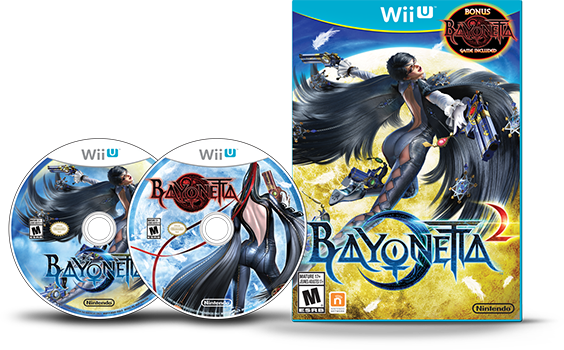 At this point it was practically a sure thing, but the North American Bayonetta 2 site – which is now fully open by the way – officially confirms that Bayonetta 1 will come on a separate disc. You can find the disc art for both games above.
Like we mentioned last week, Bayonetta's distribution on the eShop will be a bit different. You'll first need to purchase Bayonetta 2 for $50, and then the original game for $10.
Leave a Reply