Nothing's off the table for Disney Infinity, but new stuff is taking the focus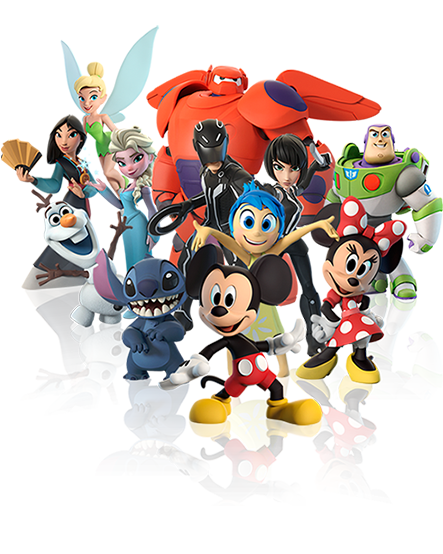 Could we ever see Howard the Duck or Secret of Monkey Island in Disney Infinity? While Disney says that nothing's off the table, the developers are instead choosing to focus on newer content.
Ada Duan, vice president of business and franchise management at Lucasfilm, and Disney Interactive's John Vignocchi told Polygon:
"In terms of Star Wars content, there's definitely more Star Wars coming out. What these guys have been saying is that Disney Infinity is a platform for all the IP across the company, Star Wars being part of that. You'll see more. As more movies and TV shows come out and there's evaluation of what we can support, I think Infinity is going to support all the IP across the company. As Lucas comes out with more IP and more Star Wars." – Duan

"I'll be like, please, can we do Secret of Monkey Island? And she'll say, 'Can we talk about how relevant this is? There are so many other things we could do.' We have so much new content coming out." – Vignocchi

"It's natural that we're going to want things to be supported coming up. It's not out of the question [that we'd approve something from the archives], but I feel like there's so much new that that's probably going to be the focus." – Duan

"We're listening to the fans. We do the Facebook fan stuff all the time. We do these informal polls, and they wind up in the senior executive meetings with guys throwing stuff around and yelling at each other. 'OK, this is what the fan poll said we should be doing, these characters.' That's how I lost Darkwing Duck to Olaf this year. That would have been awesome, right?" – Viggnocchi
There have been two Disney Infinity games thus far, with a third following this year. Disney Infinity 2.0 introduced Marvel characters while the 2015 edition is featuring Star Wars for the first time.
Leave a Reply