Omega 6: The Video Game debut trailer, launches 2024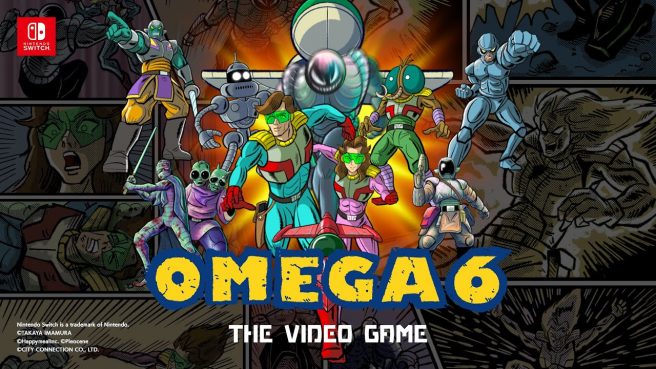 Original (9/8): We have an update on Omega 6: The Video Game, the newest project from Star Fox and F-Zero artist Takaya Imamura.
Happy Meal was previously confirmed to be handling development, but City Connection will be publishing. We also now know that it's slated for 2024 in Japan. English support is planned (alongside Japanese and French).
For those that missed out on our coverage last year, Omega 6: The Video Game is based on his new manga. As a mostly text adventure-based game, players will move between locations on the planet Imposter and three other stars to gather information about treasure. Also featured are battles with rogues and bounty hunters.
Here's the new video:
Omega 6: The Video Game Debut Trailer
Omega 6: The Video Game will be featured at the Happy Meal and City Connection booth for the Tokyo Game Show later this month. There'll even be a developer talk session at the expo on September 23 plus an autograph session.
The official website can be accessed here.
Update (9/20): Clear River Games has announced that it will be handling publishing duties in the west. It will also be available in 2024 outside of Japan.
Leave a Reply