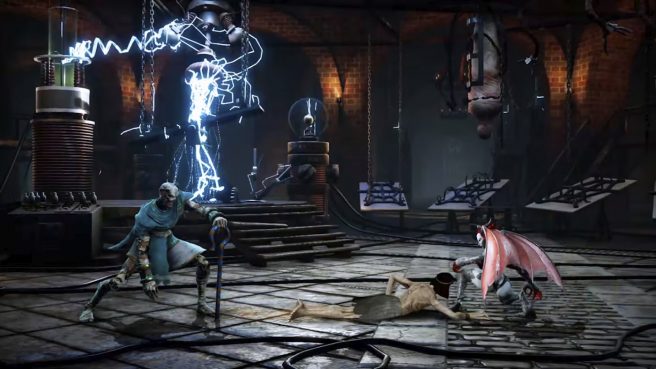 Eastasiasoft brought Omen of Sorrow to Switch this week, and new gameplay has come in. We've got a good look at the traditional 4-button fighting title.
Further information about it can be found below.
In a hidden underworld ruled by creatures of the night, a new terror has awakened! Omen of Sorrow brings monsters of horror, literature and mythology together for a fighting game experience unlike any other. Inspired by numerous arcade classics but offering its own unique innovations and mature aesthetics, Omen of Sorrow positively bleeds style!

Featuring a roster inspired by such icons as Frankenstein's monster and Egyptian high priest Imhotep, this traditional 4-button fighting game rewards or punishes players based on how aggressive their playstyle is, putting a skill-centric spin on combat while keeping the experience accessible to newcomers. Powered by Unreal Engine 4, Omen of Sorrow's 2.5D brawling spans a multitude of detailed locations with handcrafted animations and cinematic finishers, all set to a masterful soundtrack by composer Francisco Cerda.

This definitive version of Omen of Sorrow includes the full character roster, an enhanced story mode as well as cross-platform online play.

Key Features

• Select from a varied roster of characters inspired by horror classics.
• Use cinematic finishers to take down opponents in style!
• Explore single-player modes against the CPU or challenge friends online.
• Strategize on the fly and turn the tide of battle through aggressive play!
And here's the gameplay for Omen of Sorrow on Switch:
Omen of Sorrow is available now on Switch. It supports English, French, German, Italian, Portuguese, Simplified Chinese, Spanish, and Traditional Chinese languages.
Leave a Reply