Over 250 games discounted across the European eShops as part of "Festive Offers"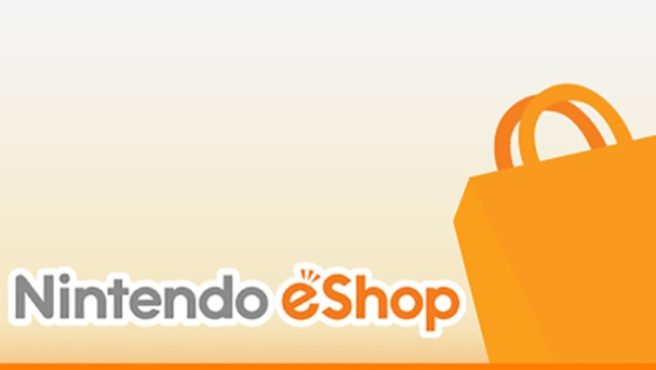 As part of this week's Nintendo Download report, Nintendo is highlighting that over 250 games are currently on sale across the eShops. This applies to Switch, 3DS, and Wii U.
We have the full lineup of "Festive Offers" below. Nintendo says that even more titles will be going on sale next week.
Title
Platform
Available on
Price Point on Nintendo eShop*
Monster Hunter Generations Ultimate™
(CAPCOM Europe)
Nintendo Switch
(Card/Download)
Nintendo eShop from 13/12/2018, 15:00 CET
€41.99 / £34.99 / CHF 41.99
until 03/01/2019, 23:59 local time
Regular price €59.99 / £49.99 / CHF 59.99
Street Fighter™ 30th Anniversary Collection
(CAPCOM Europe)
Nintendo Switch
(Card/Download)
Nintendo eShop from 13/12/2018, 15:00 CET
€34.99 / £31.49 / CHF 34.93
until 03/01/2019, 23:59 local time
Regular price €49.99 / £44.99 / CHF 49.90
Mega Man Legacy Collection
(CAPCOM Europe)
Nintendo Switch
(Card/Download)
Nintendo eShop from 13/12/2018, 15:00 CET
€11.24 / £8.99 / CHF 11.17
until 03/01/2019, 23:59 local time
Regular price €14.99 / £11.99 / CHF 14.90
SNK Heroines Tag Team Frenzy
(NIS America)
Nintendo Switch
(Card/Download)
Nintendo eShop from 13/12/2018, 15:00 CET
€29.99 / £23.99 / CHF 38.94
until 20/12/2018, 23:59 local time
Regular price €49.99 / £39.99 / CHF 64.90
Portal Knights
(505 Games)
Nintendo Switch
(Card/Download)
Nintendo eShop from 13/12/2018, 15:00 CET
€23.99 / £19.99 / CHF 27.99
until 03/01/2019, 23:59 local time
Regular price €29.99 / £24.99 / CHF 34.99
Mega Man 11
(CAPCOM)
Nintendo Switch
(Card/Download)
Nintendo eShop from 13/12/2018, 15:00 CET
€23.99 / £19.99 / CHF 23.92
until 03/01/2019, 23:59 local time
Regular price €29.99 / £24.99 / CHF 29.90
Vegas Party
(Funbox Media)
Nintendo Switch
(Card/Download)
Nintendo eShop from 13/12/2018, 15:00 CET
€12.49 / £11.24 / CHF 17.50
until 03/01/2019, 23:59 local time
Regular price €24.99 / £22.49 / CHF 35.00
Puyo Puyo™ Tetris®
(Koch Media)
Nintendo Switch
(Card/Download)
Nintendo eShop from 13/12/2018, 15:00 CET
€19.99 / £17.49 / CHF 28.00
until 03/01/2019, 23:59 local time
Regular price €39.99 / £34.99 / CHF 56.00
UNBOX: Newbie's Adventure
(Merge Games)
Nintendo Switch
(Card/Download)
Nintendo eShop from 13/12/2018, 15:00 CET
€5.99 / £4.99 / CHF 6.99
until 03/01/2019, 23:59 local time
Regular price €29.99 / £24.99 / CHF 34.99
The Count Lucanor
(Merge Games)
Nintendo Switch
(Card/Download)
Nintendo eShop from 13/12/2018, 15:00 CET
€2.99 / £2.39 / CHF 4.20
until 03/01/2019, 23:59 local time
Regular price €14.99 / £11.99 / CHF 21.00
Gear.Club Unlimited
(Microids)
Nintendo Switch
(Card/Download)
Nintendo eShop from 13/12/2018, 15:00 CET
€24.99 / £22.49 / CHF 30.00
until 03/01/2019, 23:59 local time
Regular price €49.99 / £44.99 / CHF 60.00
Super Chariot
(Microids)
Nintendo Switch
(Card/Download)
Nintendo eShop from 13/12/2018, 15:00 CET
€11.99 / £10.79 / CHF 16.80
until 03/01/2019, 23:59 local time
Regular price €19.99 / £17.99 / CHF 28.00
Yesterday Origins
(Microids)
Nintendo Switch
(Card/Download)
Nintendo eShop from 13/12/2018, 15:00 CET
€14.99 / £13.49 / CHF 21.00
until 03/01/2019, 23:59 local time
Regular price €29.99 / £26.99 / CHF 42.00
Syberia
(Microids)
Nintendo Switch
(Card/Download)
Nintendo eShop from 13/12/2018, 15:00 CET
€14.99 / £13.49 / CHF 21.00
until 03/01/2019, 23:59 local time
Regular price €29.99 / £26.99 / CHF 42.00
Syberia 2
(Microids)
Nintendo Switch
(Card/Download)
Nintendo eShop from 13/12/2018, 15:00 CET
€14.99 / £13.49 / CHF 21.00
until 03/01/2019, 23:59 local time
Regular price €29.99 / £26.99 / CHF 42.00
Syberia 3
(Microids)
Nintendo Switch
(Card/Download)
Nintendo eShop from 13/12/2018, 15:00 CET
€39.99 / £35.99 / CHF 47.92
until 03/01/2019, 23:59 local time
Regular price €49.99 / £44.99 / CHF 59.90
MotoGP™18
(Milestone)
Nintendo Switch
(Card/Download)
Nintendo eShop from 13/12/2018, 15:00 CET
€29.99 / £24.99 / CHF 32.49
until 03/01/2019, 23:59 local time
Regular price €59.99 / £49.99 / CHF 64.99
MXGP3 – The Official Motocross Videogame
(Milestone)
Nintendo Switch
(Card/Download)
Nintendo eShop from 13/12/2018, 15:00 CET
€19.99 / £15.99 / CHF 21.99
until 03/01/2019, 23:59 local time
Regular price €49.99 / £39.99 / CHF 54.99
Monster Energy Supercross – The Official Videogame
(Milestone)
Nintendo Switch
(Card/Download)
Nintendo eShop from 13/12/2018, 15:00 CET
€23.99 / £19.99 / CHF 25.99
until 03/01/2019, 23:59 local time
Regular price €59.99 / £49.99 / CHF 64.99
All-Star Fruit Racing
(Pqube)
Nintendo Switch
(Card/Download)
Nintendo eShop from 13/12/2018, 15:00 CET
€17.49 / £13.99 / CHF 24.50
until 03/01/2019, 23:59 local time
Regular price €24.99 / £19.99 / CHF 35.00
Cat Quest
(Pqube)
Nintendo Switch
(Card/Download)
Nintendo eShop from 13/12/2018, 15:00 CET
€5.84 / £4.49 / CHF 6.97
until 01/01/2019, 23:59 local time
Regular price €12.99 / £9.99 / CHF 15.50
Urban Trial Playground
(Tate Multimedia)
Nintendo Switch
(Card/Download)
Nintendo eShop from 13/12/2018, 15:00 CET
€8.99 / £8.09 / CHF 12.60
until 03/01/2019, 23:59 local time
Regular price €19.99 / £17.99 / CHF 28.00
Urban Trial Playground
(Tate Multimedia)
Nintendo Switch
(Bundle)
Nintendo eShop from 13/12/2018, 15:00 CET
€10.79 / £9.71 / CHF 15.12
until 03/01/2019, 23:59 local time
Regular price €17.99 / £16.19 / CHF 25.20
Whispering Willows
(Akupara Games)
Nintendo Switch
(Download)
Nintendo eShop from 13/12/2018, 15:00 CET
€7.19 / £6.39 / CHF 10.08
until 03/01/2019, 23:59 local time
Regular price €8.99 / £7.99 / CHF 12.60
SINNER: Sacrifice for Redemption
(Another Indie Studio)
Nintendo Switch
(Download)
Nintendo eShop from 13/12/2018, 15:00 CET
€15.19 / £13.67 / CHF 21.28
until 03/01/2019, 23:59 local time
Regular price €18.99 / £17.09 / CHF 26.60
20XX
(Batterystaple Games)
Nintendo Switch
(Download)
Nintendo eShop from 13/12/2018, 15:00 CET
€8.69 / £7.79 / CHF 10.19
until 03/01/2019, 23:59 local time
Regular price €14.49 / £12.99 / CHF 16.99
Hammerwatch
(BlitWorks)
Nintendo Switch
(Download)
Nintendo eShop from 13/12/2018, 15:00 CET
€6.99 / £6.29 / CHF 9.80
until 03/01/2019, 23:59 local time
Regular price €9.99 / £8.99 / CHF 14.00
Super Meat Boy
(BlitWorks)
Nintendo Switch
(Download)
Nintendo eShop from 13/12/2018, 15:00 CET
€9.09 / £8.39 / CHF 12.59
until 03/01/2019, 23:59 local time
Regular price €12.99 / £11.99 / CHF 17.99
The Journey Down: Chapter One
(BlitWorks)
Nintendo Switch
(Download)
Nintendo eShop from 13/12/2018, 15:00 CET
€7.99 / £7.19 / CHF 11.20
until 03/01/2019, 23:59 local time
Regular price €9.99 / £8.99 / CHF 14.00
The Journey Down: Chapter Two
(BlitWorks)
Nintendo Switch
(Download)
Nintendo eShop from 13/12/2018, 15:00 CET
€15.99 / £14.39 / CHF 22.40
until 03/01/2019, 23:59 local time
Regular price €19.99 / £17.99 / CHF 28.00
The Journey Down: Chapter Three
(BlitWorks)
Nintendo Switch
(Download)
Nintendo eShop from 13/12/2018, 15:00 CET
€15.99 / £14.39 / CHF 22.40
until 03/01/2019, 23:59 local time
Regular price €19.99 / £17.99 / CHF 28.00
Siegecraft Commander
(Blowfish Studios)
Nintendo Switch
(Download)
Nintendo eShop from 13/12/2018, 15:00 CET
€13.99 / £12.59 / CHF 19.60
until 03/01/2019, 23:59 local time
Regular price €19.99 / £17.99 / CHF 28.00
Morphite
(Blowfish Studios)
Nintendo Switch
(Download)
Nintendo eShop from 13/12/2018, 15:00 CET
€10.49 / £9.44 / CHF 14.70
until 03/01/2019, 23:59 local time
Regular price €14.99 / £13.49 / CHF 21.00
The Deer God
(Blowfish Studios)
Nintendo Switch
(Download)
Nintendo eShop from 13/12/2018, 15:00 CET
€5.59 / £5.03 / CHF 7.84
until 03/01/2019, 23:59 local time
Regular price €7.99 / £7.19 / CHF 11.20
Friday the 13th: Killer Puzzle
(Blue Wizard Digital)
Nintendo Switch
(Download)
Nintendo eShop from 13/12/2018, 15:00 CET
€8.49 / £7.64 / CHF 11.90
until 03/01/2019, 23:59 local time
Regular price €16.99 / £15.29 / CHF 23.80
Old Man's Journey
(Broken Rules)
Nintendo Switch
(Download)
Nintendo eShop from 13/12/2018, 15:00 CET
€6.69 / £6.02 / CHF 9.37
until 03/01/2019, 23:59 local time
Regular price €9.99 / £8.99 / CHF 13.99
Capcom Beat 'Em Up Bundle
(CAPCOM)
Nintendo Switch
(Download)
Nintendo eShop from 13/12/2018, 15:00 CET
€15.99 / £12.79 / CHF 15.92
until 03/01/2019, 23:59 local time
Regular price €19.99 / £15.99 / CHF 19.90
Resident Evil Revelations
(CAPCOM)
Nintendo Switch
(Download)
Nintendo eShop from 13/12/2018, 15:00 CET
€11.99 / £9.59 / CHF 11.94
until 03/01/2019, 23:59 local time
Regular price €19.99 / £15.99 / CHF 19.90
Resident Evil Revelations 2
(CAPCOM)
Nintendo Switch
(Download)
Nintendo eShop from 13/12/2018, 15:00 CET
€14.99 / £11.99 / CHF 14.94
until 03/01/2019, 23:59 local time
Regular price €24.99 / £19.99 / CHF 24.90
Mega Man X Legacy Collection
(CAPCOM)
Nintendo Switch
(Download)
Nintendo eShop from 13/12/2018, 15:00 CET
€14.99 / £11.99 / CHF 14.92
until 03/01/2019, 23:59 local time
Regular price €19.99 / £15.99 / CHF 19.90
Mega Man X Legacy Collection 2
(CAPCOM)
Nintendo Switch
(Download)
Nintendo eShop from 13/12/2018, 15:00 CET
€14.99 / £11.99 / CHF 14.92
until 03/01/2019, 23:59 local time
Regular price €19.99 / £15.99 / CHF 19.90
Mega Man Legacy Collection 2
(CAPCOM)
Nintendo Switch
(Download)
Nintendo eShop from 13/12/2018, 15:00 CET
€11.24 / £8.99 / CHF 11.17
until 03/01/2019, 23:59 local time
Regular price €14.99 / £11.99 / CHF 14.90
Shelter Generations
(CIRCLE Ent.)
Nintendo Switch
(Download)
Nintendo eShop from 13/12/2018, 15:00 CET
€9.99 / £9.04 / CHF 13.55
until 03/01/2019, 23:59 local time
Regular price €19.99 / £18.09 / CHF 27.10
World Conqueror X
(CIRCLE Ent.)
Nintendo Switch
(Download)
Nintendo eShop from 13/12/2018, 15:00 CET
€5.99 / £5.39 / CHF 8.10
until 03/01/2019, 23:59 local time
Regular price €9.99 / £8.99 / CHF 13.50
PAN-PAN A tiny big adventure
(CIRCLE Ent.)
Nintendo Switch
(Download)
Nintendo eShop from 13/12/2018, 15:00 CET
€3.00 / £2.99 / CHF 3.90
until 03/01/2019, 23:59 local time
Regular price €5.00 / £4.99 / CHF 6.50
Koi DX
(CIRCLE Ent.)
Nintendo Switch
(Download)
Nintendo eShop from 13/12/2018, 15:00 CET
€3.00 / £2.99 / CHF 3.90
until 03/01/2019, 23:59 local time
Regular price €5.00 / £4.99 / CHF 6.50
Mercenaries Wings: The False Phoenix
(CIRCLE Ent)
Nintendo Switch
(Download)
Nintendo eShop from 13/12/2018, 15:00 CET
€10.39 / £9.51 / CHF 14.08
until 03/01/2019, 23:59 local time
Regular price €12.99 / £11.89 / CHF 17.60
Mercenaries Saga Chronicles
(CIRCLE Ent.)
Nintendo Switch
(Download)
Nintendo eShop from 13/12/2018, 15:00 CET
€10.49 / £9.51 / CHF 14.21
until 03/01/2019, 23:59 local time
Regular price €14.99 / £13.59 / CHF 20.30
WILL: A Wonderful World
(CIRCLE Ent.)
Nintendo Switch
(Download)
Nintendo eShop from 13/12/2018, 15:00 CET
€10.49 / £9.58 / CHF 14.21
until 03/01/2019, 23:59 local time
Regular price €14.99 / £13.69 / CHF 20.30
Pocket Rumble
(Chucklefish)
Nintendo Switch
(Download)
Nintendo eShop from 13/12/2018, 15:00 CET
€7.99 / £5.59 / CHF 8.00
until 03/01/2019, 23:59 local time
Regular price €9.99 / £6.99 / CHF 10.00
Detention
(Coconut Island Games)
Nintendo Switch
(Download)
Nintendo eShop from 13/12/2018, 15:00 CET
€6.29 / £5.69 / CHF 8.82
until 03/01/2019, 23:59 local time
Regular price €10.49 / £9.49 / CHF 14.70
AeternoBlade
(CORECELL)
Nintendo Switch
(Download)
Nintendo eShop from 13/12/2018, 15:00 CET
€8.99 / £8.09 / CHF 12.60
until 03/01/2019, 23:59 local time
Regular price €14.99 / £13.49 / CHF 21.00
Wanderjahr TryAgainOrWalkAway
(CORECELL)
Nintendo Switch
(Download)
Nintendo eShop from 13/12/2018, 15:00 CET
€5.99 / £5.39 / CHF 8.40
until 03/01/2019, 23:59 local time
Regular price €9.99 / £8.99 / CHF 14.00
Guns, Gore and Cannoli
(Crazy Monkey)
Nintendo Switch
(Download)
Nintendo eShop from 13/12/2018, 00:00 local time
€6.69 / £6.02 / CHF 9.38
until 27/12/2018, 23:59 local time
Regular price €9.99 / £8.99 / CHF 14.00
Guns, Gore and Cannoli 2
(Crazy Monkey)
Nintendo Switch
(Download)
Nintendo eShop from 13/12/2018, 00:00 local time
€9.74 / £8.76 / CHF 13.65
until 27/12/2018, 23:59 local time
Regular price €12.99 / £11.69 / CHF 18.20
Personality and Psychology Premium
(Crazysoft)
Nintendo Switch
(Download)
Nintendo eShop from 13/12/2018, 15:00 CET
€6.29 / £5.59 / CHF 8.82
until 03/01/2019, 23:59 local time
Regular price €8.99 / £7.99 / CHF 12.60
Frutakia 2
(Crazysoft)
Nintendo Switch
(Download)
Nintendo eShop from 13/12/2018, 15:00 CET
€2.79 / £2.51 / CHF 3.92
until 03/01/2019, 23:59 local time
Regular price €3.99 / £3.59 / CHF 5.60
Zeus Quest Remastered
(Crazysoft)
Nintendo Switch
(Download)
Nintendo eShop from 13/12/2018, 15:00 CET
€6.29 / £5.59 / CHF 8.82
until 03/01/2019, 23:59 local time
Regular price €8.99 / £7.99 / CHF 12.60
Palm Reading Premium
(Crazysoft)
Nintendo Switch
(Download)
Nintendo eShop from 13/12/2018, 15:00 CET
€6.29 / £5.59 / CHF 8.82
until 03/01/2019, 23:59 local time
Regular price €8.99 / £7.99 / CHF 12.60
Timber Tennis: Versus
(Crunching Koalas)
Nintendo Switch
(Download)
Nintendo eShop from 13/12/2018, 15:00 CET
€1.59 / £1.43 / CHF 2.24
until 20/12/2018, 23:59 local time
Regular price €1.99 / £1.79 / CHF 2.80
Shio
(Coconut Island Games)
Nintendo Switch
(Download)
Nintendo eShop from 13/12/2018, 15:00 CET
€5.24 / £4.74 / CHF 7.35
until 03/01/2019, 23:59 local time
Regular price €10.49 / £9.49 / CHF 14.70
Demetrios – The BIG Cynical Adventure
(COWCAT)
Nintendo Switch
(Download)
Nintendo eShop from 13/12/2018, 15:00 CET
€7.99 / £7.19 / CHF 11.20
until 03/01/2019, 23:59 local time
Regular price €9.99 / £8.99 / CHF 14.00
Bomber Crew
(Curve Digital)
Nintendo Switch
(Download)
Nintendo eShop from 13/12/2018, 15:00 CET
€7.49 / £5.99 / CHF 10.50
until 03/01/2019, 23:59 local time
Regular price €14.99 / £11.99 / CHF 21.00
Flat Heroes
(Deck13 Interactive)
Nintendo Switch
(Download)
Nintendo eShop from 13/12/2018, 15:00 CET
€6.49 / £5.84 / CHF 9.10
until 03/01/2019, 23:59 local time
Regular price €9.99 / £8.99 / CHF 14.00
Hand of Fate 2
(Defiant Development)
Nintendo Switch
(Download)
Nintendo eShop from 13/12/2018, 15:00 CET
€19.34 / £16.95 / CHF 27.00
until 27/12/2018, 23:59 local time
Regular price €25.79 / £22.60 / CHF 36.00
Lost Sea
(Eastasiasoft)
Nintendo Switch
(Download)
Nintendo eShop from 13/12/2018, 00:00 local time
€6.99 / £6.29 / CHF 9.79
until 02/01/2019, 23:59 local time
Regular price €9.99 / £8.99 / CHF 13.99
Tachyon Project
(Eclipse Games)
Nintendo Switch
(Download)
Nintendo eShop from 13/12/2018, 09:00 CET
€4.99 / £3.99 / CHF 7.00
until 27/12/2018, 23:59 local time
Regular price €9.99 / £8.99 / CHF 14.00
oOo: Ascension
(EM Studios)
Nintendo Switch
(Download)
Nintendo eShop from 13/12/2018, 15:00 CET
€6.29 / £5.59 / CHF 9.79
until 03/01/2019, 23:59 local time
Regular price €8.99 / £7.99 / CHF 13.99
Aqua TV
(EM Studios)
Nintendo Switch
(Download)
Nintendo eShop from 13/12/2018, 15:00 CET
€6.99 / £6.29 / CHF 9.80
until 03/01/2019, 23:59 local time
Regular price €9.99 / £8.99 / CHF 14.00
M.A.C.E. Space Shooter
(EntwicklerX)
Nintendo Switch
(Download)
Nintendo eShop from 13/12/2018, 15:00 CET
€3.99 / £3.59 / CHF
until 03/01/2019, 23:59 local time
Regular price €4.99 / £4.49 / CHF 5.67
Spencer
(EntwicklerX)
Nintendo Switch
(Download)
Nintendo eShop from 13/12/2018, 15:00 CET
€5.59 / £5.03 / CHF 7.84
until 03/01/2019, 23:59 local time
Regular price €6.99 / £6.29 / CHF 9.80
Swamp Defense 2
(EntwicklerX)
Nintendo Switch
(Download)
Nintendo eShop from 13/12/2018, 15:00 CET
€2.39 / £2.15 / CHF 3.36
until 03/01/2019, 23:59 local time
Regular price €2.99 / £2.69 / CHF 4.20
A Gummy's Life
(EP Games)
Nintendo Switch
(Download)
Nintendo eShop from 13/12/2018, 15:00 CET
€11.99 / £10.79 / CHF 16.80
until 03/01/2019, 23:59 local time
Regular price €14.99 / £13.49 / CHF 21.00
Slime-san
(Fabraz)
Nintendo Switch
(Download)
Nintendo eShop from 13/12/2018, 15:00 CET
€7.19 / £6.00 / CHF 9.60
until 03/01/2019, 23:59 local time
Regular price €11.99 / £10.00 / CHF 16.00
Dream Alone
(Fat Dog Games)
Nintendo Switch
(Download)
Nintendo eShop from 13/12/2018, 15:00 CET
€4.99 / £4.49 / CHF 6.99
until 03/01/2019, 23:59 local time
Regular price €9.99 / £8.99 / CHF 13.99
EXORDER
(Fat Dog Games)
Nintendo Switch
(Download)
Nintendo eShop from 13/12/2018, 15:00 CET
€6.49 / £5.74 / CHF 8.99
until 03/01/2019, 23:59 local time
Regular price €12.99 / £11.49 / CHF 17.99
Blossom Tales: The Sleeping King
(FDG Entertainment)
Nintendo Switch
(Download)
Nintendo eShop from 13/12/2018, 15:00 CET
€9.99 / £8.99 / CHF 13.39
until 03/01/2019, 23:59 local time
Regular price €14.99 / £13.49 / CHF 19.99
Oceanhorn – Monster of Uncharted Seas
(FDG Entertainment)
Nintendo Switch
(Download)
Nintendo eShop from 13/12/2018, 15:00 CET
€9.99 / £8.99 / CHF 13.39
until 03/01/2019, 23:59 local time
Regular price €14.99 / £13.49 / CHF 19.99
Think of the Children
(Surprise Attack)
Nintendo Switch
(Download)
Nintendo eShop from 13/12/2018, 15:00 CET
€6.49 / £5.84 / CHF 9.10
until 03/01/2019, 23:59 local time
Regular price €12.99 / £11.69 / CHF 18.20
Passpartout: The Starving Artist
(Flamebait)
Nintendo Switch
(Download)
Nintendo eShop from 13/12/2018, 15:00 CET
€4.99 / £4.49 / CHF 7.00
until 03/01/2019, 23:59 local time
Regular price €9.99 / £8.99 / CHF 14.00
Samurai Defender: Ninja Warfare
(Flyhigh Works)
Nintendo Switch
(Download)
Nintendo eShop from 13/12/2018, 15:00 CET
€5.59 / £5.03 / CHF 7.56
until 03/01/2019, 23:59 local time
Regular price €7.99 / £7.19 / CHF 10.80
OPUS: The Day We Found Earth
(Flyhigh Works)
Nintendo Switch
(Download)
Nintendo eShop from 13/12/2018, 15:00 CET
€3.50 / £3.14 / CHF 4.90
until 03/01/2019, 23:59 local time
Regular price €5.00 / £4.49 / CHF 7.00
Dark Witch Music Episode: Rudymical
(Flyhigh Works)
Nintendo Switch
(Download)
Nintendo eShop from 13/12/2018, 15:00 CET
€4.00 / £3.49 / CHF 5.50
until 03/01/2019, 23:59 local time
Regular price €8.00 / £6.99 / CHF 11.00
OPUS: Rocket of Whispers
(Flyhigh Works)
Nintendo Switch
(Download)
Nintendo eShop from 13/12/2018, 15:00 CET
€7.15 / £4.95 / CHF 9.69
until 03/01/2019, 23:59 local time
Regular price €8.99 / £6.19 / CHF 12.20
Spider Solitaire F
(Flyhigh Works)
Nintendo Switch
(Download)
Nintendo eShop from 13/12/2018, 15:00 CET
€3.50 / £3.21 / CHF 4.79
until 03/01/2019, 23:59 local time
Regular price €5.00 / £4.59 / CHF 6.80
Ambition of the slimes
(Flyhigh Works)
Nintendo Switch
(Download)
Nintendo eShop from 13/12/2018, 15:00 CET
€3.50 / £3.49 / CHF 4.69
until 03/01/2019, 23:59 local time
Regular price €5.00 / £4.99 / CHF 6.70
SubaraCity
(Flyhigh Works)
Nintendo Switch
(Download)
Nintendo eShop from 13/12/2018, 15:00 CET
€3.50 / £3.14 / CHF 4.76
until 03/01/2019, 23:59 local time
Regular price €5.00 / £4.49 / CHF 6.80
Fairune Collection
(FlyHigh Works)
Nintendo Switch
(Download)
Nintendo eShop from 13/12/2018, 15:00 CET
€6.99 / £6.29 / CHF 9.45
until 03/01/2019, 23:59 local time
Regular price €9.99 / £8.99 / CHF 13.50
Ninja Striker!
(Flying Carpets)
Nintendo Switch
(Download)
Nintendo eShop from 13/12/2018, 15:00 CET
€2.79 / £2.51 / CHF 3.78
until 03/01/2019, 23:59 local time
Regular price €3.99 / £3.59 / CHF 5.40
IMPLOSION
(Flyhigh Works)
Nintendo Switch
(Download)
Nintendo eShop from 13/12/2018, 15:00 CET
€7.09 / £6.45 / CHF 10.00
until 03/01/2019, 23:59 local time
Regular price €12.00 / £10.79 / CHF 16.80
Deemo
(Flyhigh Works)
Nintendo Switch
(Download)
Nintendo eShop from 13/12/2018, 15:00 CET
€25.49 / £22.94 / CHF 35.70
until 03/01/2019, 23:59 local time
Regular price €29.99 / £26.99 / CHF 42.00
Violett
(Forever Entertainment)
Nintendo Switch
(Download)
Nintendo eShop from 13/12/2018, 15:00 CET
€1.09 / £0.98 / CHF 1.54
until 03/01/2019, 23:59 local time
Regular price €9.99 / £8.99 / CHF 14.00
Sparkle 2 Evo
(Forever Entertainment)
Nintendo Switch
(Download)
Nintendo eShop from 13/12/2018, 15:00 CET
€1.04 / £0.94 / CHF 1.47
until 03/01/2019, 23:59 local time
Regular price €4.99 / £4.49 / CHF 7.00
Fly O'Clock
(Forever Entertainment)
Nintendo Switch
(Download)
Nintendo eShop from 13/12/2018, 15:00 CET
€1.33 / £1.19 / CHF 1.87
until 03/01/2019, 23:59 local time
Regular price €1.99 / £1.79 / CHF 2.80
Frederic: Resurrection of Music
(Forever Entertainment)
Nintendo Switch
(Download)
Nintendo eShop from 13/12/2018, 15:00 CET
€1.01 / £0.91 / CHF 1.35
until 03/01/2019, 23:59 local time
Regular price €5.99 / £5.39 / CHF 7.99
Frederic 2: Evil Strikes Back
(Forever Entertainment)
Nintendo Switch
(Download)
Nintendo eShop from 13/12/2018, 15:00 CET
€1.04 / £0.94 / CHF 1.47
until 03/01/2019, 23:59 local time
Regular price €4.99 / £4.49 / CHF 7.00
Millie
(Forever Entertainment)
Nintendo Switch
(Download)
Nintendo eShop from 13/12/2018, 15:00 CET
€1.04 / £0.94 / CHF 1.47
until 03/01/2019, 23:59 local time
Regular price €4.99 / £4.49 / CHF 7.00
Hollow
(Forever Entertainment)
Nintendo Switch
(Download)
Nintendo eShop from 13/12/2018, 15:00 CET
€1.99 / £1.79 / CHF 2.80
until 03/01/2019, 23:59 local time
Regular price €19.99 / £17.99 / CHF 28.00
Sparkle 3 Genesis
(Forever Entertainment)
Nintendo Switch
(Download)
Nintendo eShop from 13/12/2018, 15:00 CET
€1.04 / £0.94 / CHF 1.47
until 03/01/2019, 23:59 local time
Regular price €4.99 / £4.49 / CHF 7.00
NO THING
(Forever Entertainment)
Nintendo Switch
(Download)
Nintendo eShop from 13/12/2018, 15:00 CET
€1.01 / £0.91 / CHF 1.42
until 03/01/2019, 23:59 local time
Regular price €1.99 / £1.79 / CHF 2.80
Zombillie
(Forever Entertainment)
Nintendo Switch
(Download)
Nintendo eShop from 13/12/2018, 15:00 CET
€1.04 / £0.94 / CHF 1.47
until 03/01/2019, 23:59 local time
Regular price €4.99 / £4.49 / CHF 7.00
Sparkle ZERO
(Forever Entertainment)
Nintendo Switch
(Download)
Nintendo eShop from 13/12/2018, 15:00 CET
€1.04 / £0.94 / CHF 1.47
until 03/01/2019, 23:59 local time
Regular price €4.99 / £4.49 / CHF 7.00
Timberman VS
(Forever Entertainment)
Nintendo Switch
(Download)
Nintendo eShop from 13/12/2018, 15:00 CET
€1.01 / £0.91 / CHF 1.42
until 03/01/2019, 23:59 local time
Regular price €1.99 / £1.79 / CHF 2.80
Star Story: The Horizon Escape
(Forever Entertainment)
Nintendo Switch
(Download)
Nintendo eShop from 13/12/2018, 15:00 CET
€2.49 / £2.24 / CHF 3.50
until 03/01/2019, 23:59 local time
Regular price €9.99 / £8.99 / CHF 14.00
NoReload Heroes
(Forever Entertainment)
Nintendo Switch
(Download)
Nintendo eShop from 13/12/2018, 15:00 CET
€2.49 / £2.24 / CHF 3.50
until 03/01/2019, 23:59 local time
Regular price €9.99 / £8.99 / CHF 14.00
Shut Eye
(Forever Entertainment)
Nintendo Switch
(Download)
Nintendo eShop from 13/12/2018, 15:00 CET
€1.99 / £1.79 / CHF 2.45
until 03/01/2019, 23:59 local time
Regular price €3.99 / £3.59 / CHF 4.90
Realpolitiks
(Forever Entertainment)
Nintendo Switch
(Download)
Nintendo eShop from 13/12/2018, 15:00 CET
€12.49 / £11.24 / CHF 17.50
until 03/01/2019, 23:59 local time
Regular price €24.99 / £22.49 / CHF 35.00
Phantaruk
(Forever Entertainment)
Nintendo Switch
(Download)
Nintendo eShop from 13/12/2018, 15:00 CET
€2.49 / £2.24 / CHF 3.50
until 03/01/2019, 23:59 local time
Regular price €4.99 / £4.49 / CHF 7.00
The Mahjong Huntress
(Forever Entertainment)
Nintendo Switch
(Download)
Nintendo eShop from 13/12/2018, 15:00 CET
€2.49 / £2.24 / CHF 3.50
until 03/01/2019, 23:59 local time
Regular price €4.99 / £4.49 / CHF 7.00
Startide
(Forever Entertainment)
Nintendo Switch
(Download)
Nintendo eShop from 13/12/2018, 15:00 CET
€6.69 / £6.02 / CHF 9.38
until 03/01/2019, 23:59 local time
Regular price €9.99 / £8.99 / CHF 14.00
Nine Parchments
(Frozenbyte)
Nintendo Switch
(Download)
Nintendo eShop from 13/12/2018, 15:00 CET
€5.99 / £5.39 / CHF 8.40
until 03/01/2019, 23:59 local time
Regular price €19.99 / £17.99 / CHF 28.00
Chicken Range
(Funbox Media)
Nintendo Switch
(Download)
Nintendo eShop from 13/12/2018, 15:00 CET
€12.49 / £11.24 / CHF 17.50
until 03/01/2019, 23:59 local time
Regular price €24.99 / £22.49 / CHF 35.00
Party Crashers
(Giant Margarita)
Nintendo Switch
(Download)
Nintendo eShop from 13/12/2018, 15:00 CET
€9.99 / £8.99 / CHF 14.00
until 03/01/2019, 23:59 local time
Regular price €14.99 / £13.49 / CHF 21.00
Party Golf
(Giant Margarita)
Nintendo Switch
(Download)
Nintendo eShop from 13/12/2018, 15:00 CET
€4.99 / £4.49 / CHF 7.14
until 03/01/2019, 23:59 local time
Regular price €14.99 / £13.49 / CHF 21.00
In Between
(Headup Games)
Nintendo Switch
(Download)
Nintendo eShop from 13/12/2018, 15:00 CET
€8.99 / £7.49 / CHF 12.60
until 03/01/2019, 23:59 local time
Regular price €11.99 / £9.99 / CHF 16.80
Pode
(Henchman&Goon)
Nintendo Switch
(Download)
Nintendo eShop from 13/12/2018, 15:00 CET
€17.49 / £15.74 / CHF 17.49
until 03/01/2019, 23:59 local time
Regular price €24.99 / £22.49 / CHF 24.99
Moorhuhn Remake
(Higgs Games)
Nintendo Switch
(Download)
Nintendo eShop from 13/12/2018, 15:00 CET
€4.99 / £4.50 / CHF 6.99
until 03/01/2019, 23:59 local time
Regular price €6.99 / £6.29 / CHF 9.80
Moorhuhn Wanted
(Higgs Games)
Nintendo Switch
(Download)
Nintendo eShop from 13/12/2018, 15:00 CET
€4.99 / £4.50 / CHF 6.99
until 03/01/2019, 23:59 local time
Regular price €6.99 / £6.29 / CHF 9.80
INVERSUS Deluxe
(Hypersect)
Nintendo Switch
(Download)
Nintendo eShop from 13/12/2018, 15:00 CET
€3.59 / £3.29 / CHF 4.49
until 01/01/2019, 23:59 local time
Regular price €11.99 / £10.99 / CHF 14.99
Deru – The Art of Cooperation
(Ink Kit)
Nintendo Switch
(Download)
Nintendo eShop from 13/12/2018, 15:00 CET
€11.99 / £10.79 / CHF 11.90
until 03/01/2019, 23:59 local time
Regular price €14.99 / £13.49 / CHF 14.90
The Jackbox Party Pack 3
(Jackbox Games)
Nintendo Switch
(Download)
Nintendo eShop from 13/12/2018, 15:00 CET
€17.99 / £15.02 / CHF 18.60
until 03/01/2019, 23:59 local time
Regular price €23.99 / £20.03 / CHF 24.81
The Jackbox Party Pack
(Jackbox Games)
Nintendo Switch
(Download)
Nintendo eShop from 13/12/2018, 15:00 CET
€13.64 / £12.34 / CHF 19.17
until 03/01/2019, 23:59 local time
Regular price €20.99 / £18.99 / CHF 29.50
Super Hyperactive Ninja
(JanduSoft)
Nintendo Switch
(Download)
Nintendo eShop from 13/12/2018, 15:00 CET
€5.59 / £5.03 / CHF 7.84
until 03/01/2019, 23:59 local time
Regular price €7.99 / £7.19 / CHF 11.20
Caveman Warriors
(JanduSoft)
Nintendo Switch
(Download)
Nintendo eShop from 13/12/2018, 15:00 CET
€3.24 / £2.92 / CHF 4.55
until 03/01/2019, 23:59 local time
Regular price €12.99 / £11.69 / CHF 18.20
Manticore – Galaxy on Fire
(Koch Media)
Nintendo Switch
(Download)
Nintendo eShop from 13/12/2018, 15:00 CET
€10.99 / £9.89 / CHF 15.40
until 03/01/2019, 23:59 local time
Regular price €19.99 / £17.99 / CHF 28.00
Secret Files: Tunguska
(Koch Media)
Nintendo Switch
(Download)
Nintendo eShop from 13/12/2018, 15:00 CET
€3.74 / £3.37 / CHF 5.25
until 03/01/2019, 23:59 local time
Regular price €14.99 / £13.49 / CHF 21.00
Kona
(Koch Media)
Nintendo Switch
(Download)
Nintendo eShop from 13/12/2018, 15:00 CET
€7.99 / £7.19 / CHF 11.20
until 03/01/2019, 23:59 local time
Regular price €19.99 / £17.99 / CHF 28.00
Mulaka
(Lienzo)
Nintendo Switch
(Download)
Nintendo eShop from 13/12/2018, 15:00 CET
€13.98 / £11.19 / CHF 19.53
until 03/01/2019, 23:59 local time
Regular price €19.98 / £15.99 / CHF 27.90
Fill-a-Pix: Phil's Epic Adventure
(Lightwood Games)
Nintendo Switch
(Download)
Nintendo eShop from 13/12/2018, 15:00 CET
€6.39 / £5.59 / CHF 7.99
until 03/01/2019, 23:59 local time
Regular price €7.99 / £6.99 / CHF 9.99
Word Puzzles by POWGI
(Lightwood Games)
Nintendo Switch
(Download)
Nintendo eShop from 13/12/2018, 15:00 CET
€7.99 / £7.19 / CHF 11.19
until 03/01/2019, 23:59 local time
Regular price €9.99 / £8.99 / CHF 13.99
Word Search by POWGI
(Lightwood Games)
Nintendo Switch
(Download)
Nintendo eShop from 13/12/2018, 15:00 CET
€6.39 / £5.59 / CHF 7.99
until 03/01/2019, 23:59 local time
Regular price €7.99 / £6.99 / CHF 9.99
Word Puzzles by POWGI Deluxe Edition
(Lightwood Games)
Nintendo Switch
(Bundle)
Nintendo eShop from 13/12/2018, 15:00 CET
€15.99 / £14.39 / CHF 22.39
until 03/01/2019, 23:59 local time
Regular price €19.99 / £17.99 / CHF 27.99
Marble It Up!
(Marble It Up)
Nintendo Switch
(Download)
Nintendo eShop from 13/12/2018, 15:00 CET
€15.99 / £14.39 / CHF 22.40
until 27/12/2018, 23:59 local time
Regular price €19.99 / £17.99 / CHF 28.00
The Long Reach
(Merge Games)
Nintendo Switch
(Download)
Nintendo eShop from 13/12/2018, 15:00 CET
€3.74 / £3.24 / CHF 5.25
until 03/01/2019, 23:59 local time
Regular price €14.99 / £12.99 / CHF 21.00
Cast of the Seven Godsends
(Merge Games)
Nintendo Switch
(Download)
Nintendo eShop from 13/12/2018, 15:00 CET
€2.59 / £1.99 / CHF 3.59
until 03/01/2019, 23:59 local time
Regular price €12.99 / £9.99 / CHF 17.99
The Walking Vegetables: Radical Edition
(Merge Games)
Nintendo Switch
(Download)
Nintendo eShop from 13/12/2018, 15:00 CET
€6.49 / £4.99 / CHF 9.10
until 03/01/2019, 23:59 local time
Regular price €12.99 / £9.99 / CHF 18.20
Flashback
(Microids)
Nintendo Switch
(Download)
Nintendo eShop from 13/12/2018, 15:00 CET
€13.99 / £12.59 / CHF 19.60
until 03/01/2019, 23:59 local time
Regular price €19.99 / £17.99 / CHF 28.00
R.B.I. Baseball 18
(MLBAM)
Nintendo Switch
(Download)
Nintendo eShop from 13/12/2018, 15:00 CET
€5.99 / £4.50 / CHF 5.99
until 03/01/2019, 23:59 local time
Regular price €19.99 / £15.00 / CHF 19.99
Die for Valhalla!
(Monster Couch)
Nintendo Switch
(Download)
Nintendo eShop from 13/12/2018, 15:00 CET
€7.19 / £6.59 / CHF 8.39
until 03/01/2019, 23:59 local time
Regular price €11.99 / £10.99 / CHF 13.99
Maria The Witch
(Na.p.s. Team)
Nintendo Switch
(Download)
Nintendo eShop from 13/12/2018, 15:00 CET
€2.49 / £2.24 / CHF 3.50
until 27/12/2018, 23:59 local time
Regular price €4.99 / £4.49 / CHF 7.00
Bomb Chicken
(Nitrome)
Nintendo Switch
(Download)
Nintendo eShop from 13/12/2018, 15:00 CET
€9.44 / £8.39 / CHF 13.29
until 03/01/2019, 23:59 local time
Regular price €13.49 / £11.99 / CHF 18.99
Skee-Ball
(Ocean Media)
Nintendo Switch
(Download)
Nintendo eShop from 13/12/2018, 15:00 CET
€13.99 / £12.59 / CHF 19.60
until 03/01/2019, 23:59 local time
Regular price €19.99 / £17.99 / CHF 28.00
Zotrix: Solar Division
(Ocean)
Nintendo Switch
(Download)
Nintendo eShop from 13/12/2018, 15:00 CET
€10.49 / £9.44 / CHF 14.70
until 03/01/2019, 23:59 local time
Regular price €14.99 / £13.49 / CHF 21.00
ChromaGun
(Pixel Maniacs)
Nintendo Switch
(Download)
Nintendo eShop from 13/12/2018, 15:00 CET
€9.99 / £8.99 / CHF 13.99
until 27/12/2018, 23:59 local time
Regular price €19.99 / £17.99 / CHF 27.99
MEMBRANE
(Perfect Hat)
Nintendo Switch
(Download)
Nintendo eShop from 13/12/2018, 15:00 CET
€0.95 / £0.86 / CHF 1.34
until 03/01/2019, 23:59 local time
Regular price €7.99 / £7.19 / CHF 11.20
Valthirian Arc: Hero School Story
(Pqube)
Nintendo Switch
(Download)
Nintendo eShop from 13/12/2018, 15:00 CET
€10.39 / £9.59 / CHF 14.56
until 03/01/2019, 23:59 local time
Regular price €12.99 / £11.99 / CHF 18.20
Super Rocket Shootout
(Plug In Digital)
Nintendo Switch
(Download)
Nintendo eShop from 13/12/2018, 15:00 CET
€4.99 / £4.49 / CHF 7.00
until 03/01/2019, 23:59 local time
Regular price €9.99 / £8.99 / CHF 14.00
Kill The Bad Guy
(Plug in Digital)
Nintendo Switch
(Download)
Nintendo eShop from 13/12/2018, 15:00 CET
€4.89 / £3.99 / CHF 6.49
until 03/01/2019, 23:59 local time
Regular price €6.99 / £6.29 / CHF 9.80
Shape of the World
(Plug In Digital)
Nintendo Switch
(Download)
Nintendo eShop from 13/12/2018, 15:00 CET
€8.99 / £7.99 / CHF 12.49
until 03/01/2019, 23:59 local time
Regular price €14.99 / £13.49 / CHF 21.00
My Farm
(Plug In Digital)
Nintendo Switch
(Download)
Nintendo eShop from 13/12/2018, 15:00 CET
€6.99 / £5.99 / CHF 9.49
until 03/01/2019, 23:59 local time
Regular price €9.99 / £8.99 / CHF 14.00
Old School Musical
(Plug In Digital)
Nintendo Switch
(Download)
Nintendo eShop from 13/12/2018, 15:00 CET
€9.99 / £8.99 / CHF 13.99
until 03/01/2019, 23:59 local time
Regular price €12.99 / £11.09 / CHF 18.20
Lost in Harmony
(Plug in Digital)
Nintendo Switch
(Download)
Nintendo eShop from 13/12/2018, 15:00 CET
€0.99 / £0.99 / CHF 1.99
until 03/01/2019, 23:59 local time
Regular price €6.99 / £6.29 / CHF 9.80
Momonga Pinball Adventures
(Plug In Digital)
Nintendo Switch
(Download)
Nintendo eShop from 13/12/2018, 15:00 CET
€4.79 / £4.31 / CHF 6.72
until 03/01/2019, 23:59 local time
Regular price €5.99 / £5.39 / CHF 8.40
The Next Penelope
(Plug In Digital)
Nintendo Switch
(Download)
Nintendo eShop from 13/12/2018, 15:00 CET
€4.99 / £3.99 / CHF 6.99
until 03/01/2019, 23:59 local time
Regular price €12.99 / £10.99 / CHF 17.90
Transcripted
(Plug In Digital)
Nintendo Switch
(Download)
Nintendo eShop from 13/12/2018, 15:00 CET
€4.49 / £3.99 / CHF 5.99
until 03/01/2019, 23:59 local time
Regular price €7.99 / £6.99 / CHF 11.00
Yono and the Celestial Elephants
(Plug In Digital)
Nintendo Switch
(Download)
Nintendo eShop from 13/12/2018, 15:00 CET
€8.99 / £7.49 / CHF 12.50
until 03/01/2019, 23:59 local time
Regular price €14.99 / £12.99 / CHF 21.00
Burly Men at Sea
(Plug In Digital)
Nintendo Switch
(Download)
Nintendo eShop from 13/12/2018, 15:00 CET
€6.99 / £5.99 / CHF 9.99
until 03/01/2019, 23:59 local time
Regular price €9.99 / £8.99 / CHF 14.00
Hover
(Plug In Digital)
Nintendo Switch
(Download)
Nintendo eShop from 13/12/2018, 15:00 CET
€12.49 / £11.99 / CHF 18.00
until 03/01/2019, 23:59 local time
Regular price €24.99 / £22.49 / CHF 35.00
White Night
(Plug In Digital)
Nintendo Switch
(Download)
Nintendo eShop from 13/12/2018, 15:00 CET
€7.49 / £6.49 / CHF 10.49
until 03/01/2019, 23:59 local time
Regular price €14.99 / £13.49 / CHF 21.00
CricktoGame: Nintendo Switch Edition
(Polygon-e)
Nintendo Switch
(Download)
Nintendo eShop from 13/12/2018, 15:00 CET
€3.99 / £3.59 / CHF 5.60
until 03/01/2019, 23:59 local time
Regular price €4.99 / £4.49 / CHF 7.00
Yonder: The Cloud Catcher Chronicles
(Prideful Sloth)
Nintendo Switch
(Download)
Nintendo eShop from 13/12/2018, 15:00 CET
€19.99 / £18.39 / CHF 28.00
until 03/01/2019, 23:59 local time
Regular price €24.99 / £22.99 / CHF 35.00
Stikbold! A Dodgeball Adventure DELUXE
(Reign Bros)
Nintendo Switch
(Download)
Nintendo eShop from 13/12/2018, 15:00 CET
€7.49 / £6.74 / CHF 10.50
until 03/01/2019, 23:59 local time
Regular price €14.99 / £13.49 / CHF 21.00
60 Seconds!
(RobotGentleman.)
Nintendo Switch
(Download)
Nintendo eShop from 13/12/2018, 15:00 CET
€2.49 / £2.12 / CHF 2.99
until 03/01/2019, 23:59 local time
Regular price €9.99 / £8.50 / CHF 11.99
Zen Bound 2
(SecretExit)
Nintendo Switch
(Download)
Nintendo eShop from 13/12/2018, 15:00 CET
€4.49 / £4.19 / CHF 5.70
until 03/01/2019, 23:59 local time
Regular price €14.99 / £13.99 / CHF 19.00
FAST RMX
(Shin'en Multimedia)
Nintendo Switch
(Download)
Nintendo eShop from 13/12/2018, 15:00 CET
€15.99 / £13.59 / CHF 16.90
until 03/01/2019, 23:59 local time
Regular price €19.99 / £16.99 / CHF 21.20
PixelJunk® Monsters 2
(Spike Chunsoft US)
Nintendo Switch
(Download)
Nintendo eShop from 13/12/2018, 15:00 CET
€7.49 / £6.74 / CHF 10.50
until 03/01/2019, 23:59 local time
Regular price €14.99 / £13.49 / CHF 21.00
EARTHLOCK
(Snowcastle Games)
Nintendo Switch
(Download)
Nintendo eShop from 13/12/2018, 15:00 CET
€12.49 / £11.24 / CHF 17.49
until 03/01/2019, 23:59 local time
Regular price €24.99 / £22.49 / CHF 34.99
BINGO for Nintendo Switch
(Starsign)
Nintendo Switch
(Download)
Nintendo eShop from 13/12/2018, 15:00 CET
€2.49 / £2.24 / CHF 3.50
until 09/01/2019, 23:59 local time
Regular price €4.99 / £4.49 / CHF 7.00
Super Ping Pong Trick Shot
(STARSIGN)
Nintendo Switch
(Download)
Nintendo eShop from 13/12/2018, 15:00 CET
€2.49 / £2.24 / CHF 3.50
until 09/01/2019, 23:59 local time
Regular price €4.99 / £4.49 / CHF 7.00
Keep Talking and Nobody Explodes
(Steel Crate Games)
Nintendo Switch
(Download)
Nintendo eShop from 13/12/2018, 15:00 CET
€8.99 / £8.09 / CHF 12.60
until 03/01/2019, 23:59 local time
Regular price €14.99 / £13.49 / CHF 21.00
Retimed
(Stray Fawn)
Nintendo Switch
(Download)
Nintendo eShop from 13/12/2018, 15:00 CET
€11.04 / £9.91 / CHF 11.92
until 03/01/2019, 23:59 local time
Regular price €13.80 / £12.39 / CHF 14.90
FRAMED Collection
(Surprise Attack)
Nintendo Switch
(Download)
Nintendo eShop from 13/12/2018, 15:00 CET
€6.99 / £6.29 / CHF 9.80
until 03/01/2019, 23:59 local time
Regular price €9.99 / £8.99 / CHF 14.00
Furi
(The Game Bakers)
Nintendo Switch
(Download)
Nintendo eShop from 13/12/2018, 15:00 CET
€9.99 / £8.99 / CHF 14.00
until 03/01/2019, 23:59 local time
Regular price €19.99 / £17.99 / CHF 28.00
Squids Odyssey
(The Game Bakers)
Nintendo Switch
(Download)
Nintendo eShop from 13/12/2018, 15:00 CET
€4.49 / £4.04 / CHF 6.30
until 03/01/2019, 23:59 local time
Regular price €14.99 / £13.49 / CHF 21.00
The Gardens Between
(The Voxel Agents)
Nintendo Switch
(Download)
Nintendo eShop from 13/12/2018, 15:00 CET
€12.99 / £11.69 / CHF 18.20
until 03/01/2019, 23:59 local time
Regular price €19.99 / £17.99 / CHF 28.00
Crypt of the NecroDancer: Nintendo Switch Edition
(TranscendSense Technologies)
Nintendo Switch
(Download)
Nintendo eShop from 13/12/2018, 15:00 CET
€3.99 / £3.59 / CHF 5.60
until 03/01/2019, 23:59 local time
Regular price €19.99 / £17.99 / CHF 28.00
6180 the moon
(Sunyong Park)
Nintendo Switch
(Download)
Nintendo eShop from 13/12/2018, 15:00 CET
€2.99 / £2.69 / CHF 4.20
until 20/12/2018, 23:59 local time
Regular price €3.99 / £3.59 / CHF 5.60
Death Road to Canada
(Ukiyo Publishing)
Nintendo Switch
(Download)
Nintendo eShop from 13/12/2018, 15:00 CET
€8.99 / £7.19 / CHF 9.00
until 03/01/2019, 23:59 local time
Regular price €14.99 / £11.99 / CHF 15.00
Superola and the Lost Burgers
(Undergames)
Nintendo Switch
(Download)
Nintendo eShop from 13/12/2018, 15:00 CET
€2.99 / £2.49 / CHF 3.99
until 03/01/2019, 23:59 local time
Regular price €5.99 / £4.99 / CHF 7.99
Graceful Explosion Machine
(Vertex Pop Inc.)
Nintendo Switch
(Download)
Nintendo eShop from 13/12/2018, 15:00 CET
€8.99 / £6.99 / CHF 9.00
until 20/12/2018, 23:59 local time
Regular price €12.99 / £9.99 / CHF 13.00
Banner Saga 3
(Versus Evil)
Nintendo Switch
(Download)
Nintendo eShop from 13/12/2018, 15:00 CET
€19.99 / £17.99 / CHF 28.00
until 03/01/2019, 23:59 local time
Regular price €24.99 / £22.49 / CHF 35.00
Boom Ball: Boost Edition
(VirtualAirGuitar)
Nintendo Switch
(Download)
Nintendo eShop from 13/12/2018, 15:00 CET
€8.70 / £6.69 / CHF 9.98
until 03/01/2019, 23:59 local time
Regular price €12.99 / £9.99 / CHF 14.90
Mantis Burn Racing
(VooFoo Studios)
Nintendo Switch
(Download)
Nintendo eShop from 13/12/2018, 15:00 CET
€7.99 / £7.49 / CHF 11.20
until 03/01/2019, 23:59 local time
Regular price €15.99 / £14.99 / CHF 22.40
Shantae: Half-Genie Hero
(WayForward)
Nintendo Switch
(Download)
Nintendo eShop from 13/12/2018, 15:00 CET
€8.49 / £7.99 / CHF 11.99
until 03/01/2019, 23:59 local time
Regular price €16.99 / £15.99 / CHF 23.99
The Mummy Demastered
(WayForward)
Nintendo Switch
(Download)
Nintendo eShop from 13/12/2018, 15:00 CET
€12.99 / £11.69 / CHF 18.20
until 03/01/2019, 23:59 local time
Regular price €19.99 / £17.99 / CHF 28.00
Shantae and the Pirate's Curse
(WayForward)
Nintendo Switch
(Download)
Nintendo eShop from 13/12/2018, 15:00 CET
€10.54 / £9.48 / CHF 14.75
until 03/01/2019, 23:59 local time
Regular price €16.22 / £14.59 / CHF 22.70
Deployment
(Whale Rock Games)
Nintendo Switch
(Download)
Nintendo eShop from 13/12/2018, 15:00 CET
€7.49 / £6.74 / CHF 10.50
until 03/01/2019, 23:59 local time
Regular price €9.99 / £8.99 / CHF 14.00
Elemental Knights R
(WINLIGHT)
Nintendo Switch
(Download)
Nintendo eShop from 13/12/2018, 00:00 CET
€17.71 / £15.70 / CHF 31.00
until 27/12/2018, 23:59 local time
Regular price €19.68 / £17.45 / CHF 34.45
Moorhuhn Knights & Castles
(Young Fun Studio)
Nintendo Switch
(Download)
Nintendo eShop from 13/12/2018, 15:00 CET
€14.99 / £13.49 / CHF 21.00
until 03/01/2019, 23:59 local time
Regular price €29.99 / £26.99 / CHF 42.00
Octodad: Dadliest Catch
(Young Horses)
Nintendo Switch
(Download)
Nintendo eShop from 13/12/2018, 15:00 CET
€6.99 / £5.99 / CHF 7.50
until 03/01/2019, 23:59 local time
Regular price €13.99 / £11.99 / CHF 15.00
Eternum Ex
(Zerouno Games)
Nintendo Switch
(Download)
Nintendo eShop from 13/12/2018, 15:00 CET
€10.39 / £10.39 / CHF 15.99
until 03/01/2019, 23:59 local time
Regular price €12.99 / £12.99 / CHF 19.99
Let's Sing 2018 (Koch Media)
Nintendo Switch
(Download/Card)
Nintendo eShop from 13/12/2018, 15:00 CET
€21.99 / £16.49
until 27/12/2018, 23:59 local time
Regular price €39.99 / £29.99
Let's Sing 2018 – Platinum Edition (Koch Media)
Nintendo Switch
(Bundle)
Nintendo eShop from 13/12/2018, 15:00 CET
€41.24 / £33.74
until 27/12/2018, 23:59 local time
Regular price €54.99 / £44.99
Shantae: Half-Genie Hero – Shantae: Pirate Queen's Quest
(WayForward)
Nintendo Switch
(DLC)
Nintendo eShop from 13/12/2018, 15:00 CET
€4.99 / £4.49 / CHF 7.00
until 03/01/2019, 23:59 local time
Regular price €9.99 / £8.99 / CHF 14.00
Shantae: Half-Genie Hero – Shantae: Friends to the End
(WayForward)
Nintendo Switch
(DLC)
Nintendo eShop from 13/12/2018, 15:00 CET
€3.99 / £3.59 / CHF 5.60
until 03/01/2019, 23:59 local time
Regular price €7.99 / £7.19 / CHF 11.20
Shantae: Half-Genie Hero – Shantae: Costume Pack
(WayForward)
Nintendo Switch
(DLC)
Nintendo eShop from 13/12/2018, 15:00 CET
€3.99 / £3.59 / CHF 5.60
until 03/01/2019, 23:59 local time
Regular price €7.99 / £7.19 / CHF 11.20
911 Operator Bundle
(SONKA)
Nintendo Switch
(Bundle)
Nintendo eShop from 14/12/2018, 00:00 CET
€8.79 / £7.87 / CHF 10.63
until 14/01/2019, 23:59 local time
Regular price €21.99 / £19.69 / CHF 26.59
Wheels of Aurelia
(MixedBag)
Nintendo Switch
(Download)
Nintendo eShop from 14/12/2018, 15:00 CET
€3.99 / £3.59 / CHF 5.60
until 31/12/2018, 23:59 local time
Regular price €9.99 / £8.99 / CHF 14.00
Black Hole
(Dufgames)
Nintendo Switch
(Download)
Nintendo eShop from 16/12/2018, 15:00 CET
€3.95 / £3.56 / CHF 5.54
until 03/01/2019, 23:59 local time
Regular price €5.99 / £5.40 / CHF 8.40
Cycle of Eternity: Space Anomaly
(RandomSpin)
New Nintendo 3DS
(Download)
Nintendo eShop from 13/12/2018, 15:00 CET
€0.15 / £0.13 / CHF 0.22
until 27/12/2018, 23:59 local time
Regular price €1.59 / £1.39 / CHF 2.20
Frutakia 2
(Crazysoft)
New Nintendo 3DS
(Download)
Nintendo eShop from 13/12/2018, 15:00 CET
€2.72 / £2.44 / CHF 3.85
until 03/01/2019, 23:59 local time
Regular price €3.89 / £3.49 / CHF 5.50
Zeus Quests Remastered
Anagenissis of Gaia
(Crazysoft)
New Nintendo 3DS
(Download)
Nintendo eShop from 13/12/2018, 15:00 CET
€6.29 / £5.59 / CHF 7.48
until 03/01/2019, 23:59 local time
Regular price €8.99 / £7.99 / CHF 10.96
Raining Coins
(Crazysoft)
New Nintendo 3DS
(Download)
Nintendo eShop from 13/12/2018, 15:00 CET
€3.49 / £3.21 / CHF 4.89
until 03/01/2019, 23:59 local time
Regular price €4.99 / £4.59 / CHF 6.99
RTO 3
(nuGame)
New Nintendo 3DS
(Download)
Nintendo eShop from 13/12/2018, 15:00 CET
€7.99 / £7.19 / CHF 9.59
until 03/01/2019, 23:59 local time
Regular price €9.99 / £8.99 / CHF 11.99
Breakout Defense 2
(nuGAME)
New Nintendo 3DS
(Download)
Nintendo eShop from 13/12/2018, 15:00 CET
€4.89 / £4.19 / CHF 6.29
until 10/01/2019, 23:59 local time
Regular price €6.99 / £5.99 / CHF 8.99
6180 the moon
(Turtle Cream)
New Nintendo 3DS
(Download)
Nintendo eShop from 13/12/2018, 15:00 CET
€2.99 / £2.69 / CHF 4.20
until 20/12/2018, 23:59 local time
Regular price €3.99 / £3.59 / CHF 5.60
I.F.O
(Turtle Cream)
New Nintendo 3DS
(Download)
Nintendo eShop from 13/12/2018, 15:00 CET
€2.99 / £2.69 / CHF 4.20
until 20/12/2018, 23:59 local time
Regular price €3.99 / £3.59 / CHF 5.60
Resident Evil™ The Mercenaries 3D
(CAPCOM Europe)
Nintendo 3DS
(Card/Download)
Nintendo eShop from 13/12/2018, 15:00 CET
€4.99 / £4.49 / CHF 7.00
until 03/01/2019, 23:59 local time
Regular price €9.99 / £8.99 / CHF 14.00
Super Street Fighter IV 3D
(CAPCOM Europe)
Nintendo 3DS
(Card/Download)
Nintendo eShop from 13/12/2018, 15:00 CET
€4.99 / £4.49 / CHF 7.00
until 03/01/2019, 23:59 local time
Regular price €19.99 / £17.99 / CHF 28.00
Resident Evil™ Revelations
(CAPCOM Europe)
Nintendo 3DS
(Card/Download)
Nintendo eShop from 13/12/2018, 15:00 CET
€5.99 / £4.99 / CHF 7.78
until 03/01/2019, 23:59 local time
Regular price €29.99 / £24.99 / CHF 38.90
AeternoBlade
(CORECELL)
Nintendo 3DS
(Card/Download)
Nintendo eShop from 13/12/2018, 15:00 CET
€8.99 / £8.10 / CHF 12.60
until 03/01/2019, 23:59 local time
Regular price €14.99 / £13.50 / CHF 21.00
Etrian Odyssey V: Beyond the Myth
(Deep Silver)
Nintendo 3DS
(Card/Download)
Nintendo eShop from 13/12/2018, 15:00 CET
€15.99 / £13.99 / CHF 22.40
until 03/01/2019, 23:59 local time
Regular price €39.99 / £34.99 / CHF 56.00
Pinball Breakout 2
(nuGame)
Nintendo 3DS
(Download)
Nintendo eShop from 13/12/2018, 15:00 CET
€5.60 / £4.80 / CHF 8.00
until 03/01/2019, 23:59 local time
Regular price €7.00 / £6.00 / CHF 10.00
Art of Balance TOUCH!
(Shin'en Multimedia)
Nintendo 3DS
(Download)
Nintendo eShop from 13/12/2018, 15:00 CET
€5.59 / £4.99 / CHF 7.80
until 03/01/2019, 23:59 local time
Regular price €6.99 / £6.29 / CHF 9.80
Fun! Fun! Minigolf TOUCH!
(Shin'en Multimedia)
Nintendo 3DS
(Download)
Nintendo eShop from 13/12/2018, 15:00 CET
€2.39 / £2.00 / CHF 2.80
until 03/01/2019, 23:59 local time
Regular price €2.99 / £2.50 / CHF 3.50
Jett Rocket II: The Wrath of Taikai
(Shin'en Multimedia)
Nintendo 3DS
(Download)
Nintendo eShop from 13/12/2018, 15:00 CET
€7.19 / £6.10 / CHF 8.85
until 03/01/2019, 23:59 local time
Regular price €8.99 / £7.66 / CHF 11.08
Aqua Moto Racing 3D
(Zordix AB)
Nintendo 3DS
(Download)
Nintendo eShop from 13/12/2018, 15:00 CET
€5.99 / £5.39 / CHF 8.39
until 20/12/2018, 23:59 local time
Regular price €7.99 / £7.19 / CHF 11.19
Squids Odyssey
(The Game Bakers)
Nintendo 3DS
(Download)
Nintendo eShop from 13/12/2018, 15:00 CET
€4.49 / £4.04 / CHF 6.30
until 03/01/2019, 23:59 local time
Regular price €14.99 / £13.49 / CHF 21.00
Petite Zombies
(RandomSpin)
Nintendo 3DS
(Download)
Nintendo eShop from 13/12/2018, 15:00 CET
€0.69 / £0.62 / CHF 0.98
until 27/12/2018, 23:59 local time
Regular price €0.99 / £0.89 / CHF 1.40
Rainbow Snake
(RandomSpin)
Nintendo 3DS
(Download)
Nintendo eShop from 13/12/2018, 15:00 CET
€0.64 / £0.57 / CHF 0.91
until 27/12/2018, 23:59 local time
Regular price €0.99 / £0.89 / CHF 1.40
Mega Man Legacy Collection
(CAPCOM Europe)
Nintendo 3DS
(Download)
Nintendo eShop from 13/12/2018, 15:00 CET
€7.04 / £5.63 / CHF 8.64
until 03/01/2019, 23:59 local time
Regular price €14.99 / £11.99 / CHF 18.40
Phoenix Wright™: Ace Attorney™ – Dual Destinies
(CAPCOM Europe)
Nintendo 3DS
(Download)
Nintendo eShop from 13/12/2018, 15:00 CET
€6.99 / £5.59 / CHF 8.93
until 03/01/2019, 23:59 local time
Regular price €24.99 / £19.99 / CHF 31.90
Phoenix Wright: Ace Attorney Spirit of Justice
(CAPCOM Europe)
Nintendo 3DS
(Download)
Nintendo eShop from 13/12/2018, 15:00 CET
€9.89 / £8.24 / CHF 12.83
until 03/01/2019, 23:59 local time
Regular price €29.99 / £24.99 / CHF 38.90
Phoenix Wright: Ace Attorney Trilogy
(CAPCOMEUR)
Nintendo 3DS
(Download)
Nintendo eShop from 13/12/2018, 15:00 CET
€9.89 / £8.24 / CHF 12.83
until 03/01/2019, 23:59 local time
Regular price €29.99 / £24.99 / CHF 38.90
Apollo Justice: Ace Attorney
(CAPCOM Europe)
Nintendo 3DS
(Download)
Nintendo eShop from 13/12/2018, 15:00 CET
€9.99 / £7.99 / CHF 9.96
until 03/01/2019, 23:59 local time
Regular price €24.99 / £19.99 / CHF 24.90
KAMI
(CIRCLE Ent.)
Nintendo 3DS
(Download)
Nintendo eShop from 13/12/2018, 15:00 CET
€0.99 / £0.99 / CHF 1.29
until 03/01/2019, 23:59 local time
Regular price €2.99 / £2.99 / CHF 3.90
Parking Star 3D
(CIRCLE Ent.)
Nintendo 3DS
(Download)
Nintendo eShop from 13/12/2018, 15:00 CET
€0.99 / £0.99 / CHF 1.29
until 03/01/2019, 23:59 local time
Regular price €2.99 / £2.99 / CHF 3.90
Samurai Defender
(CIRCLE Ent.)
Nintendo 3DS
(Download)
Nintendo eShop from 13/12/2018, 15:00 CET
€0.99 / £0.99 / CHF 1.29
until 03/01/2019, 23:59 local time
Regular price €2.99 / £2.99 / CHF 3.90
Fairune
(CIRCLE Ent.)
Nintendo 3DS
(Download)
Nintendo eShop from 13/12/2018, 15:00 CET
€0.99 / £0.99 / CHF 1.29
until 03/01/2019, 23:59 local time
Regular price €2.99 / £2.99 / CHF 3.90
Tappingo
(CIRCLE Ent.)
Nintendo 3DS
(Download)
Nintendo eShop from 13/12/2018, 15:00 CET
€0.99 / £0.99 / CHF 1.29
until 03/01/2019, 23:59 local time
Regular price €2.99 / £2.99 / CHF 3.90
Tappingo 2
(CIRCLE Ent.)
Nintendo 3DS
(Download)
Nintendo eShop from 13/12/2018, 15:00 CET
€0.99 / £0.99 / CHF 1.29
until 03/01/2019, 23:59 local time
Regular price €2.99 / £2.99 / CHF 3.90
WAKEDAS
(CIRCLE Ent.)
Nintendo 3DS
(Download)
Nintendo eShop from 13/12/2018, 15:00 CET
€0.99 / £0.99 / CHF 1.29
until 03/01/2019, 23:59 local time
Regular price €2.99 / £2.99 / CHF 3.90
Toy Defense
(CIRCLE Ent.)
Nintendo 3DS
(Download)
Nintendo eShop from 13/12/2018, 15:00 CET
€0.99 / £0.79 / CHF 1.20
until 03/01/2019, 23:59 local time
Regular price €3.99 / £3.19 / CHF 4.80
TOUCH BATTLE TANK – TAG COMBAT –
(CIRCLE Ent.)
Nintendo 3DS
(Download)
Nintendo eShop from 13/12/2018, 15:00 CET
€0.99 / £0.99 / CHF 1.30
until 03/01/2019, 23:59 local time
Regular price €3.99 / £3.99 / CHF 5.20
Quell Memento
(CIRCLE Ent.)
Nintendo 3DS
(Download)
Nintendo eShop from 13/12/2018, 15:00 CET
€0.99 / £0.99 / CHF 1.30
until 03/01/2019, 23:59 local time
Regular price €3.99 / £3.99 / CHF 5.20
Ash
(CIRCLE Ent.)
Nintendo 3DS
(Download)
Nintendo eShop from 13/12/2018, 15:00 CET
€1.99 / £0.99 / CHF 0.99
until 03/01/2019, 23:59 local time
Regular price €3.99 / £3.99 / CHF 3.99
Quell Reflect
(CIRCLE Ent.)
Nintendo 3DS
(Download)
Nintendo eShop from 13/12/2018, 15:00 CET
€0.99 / £0.99 / CHF 1.30
until 03/01/2019, 23:59 local time
Regular price €3.99 / £3.99 / CHF 5.20
Witch & Hero 2
(CIRCLE Ent.)
Nintendo 3DS
(Download)
Nintendo eShop from 13/12/2018, 15:00 CET
€0.99 / £0.79 / CHF 1.20
until 03/01/2019, 23:59 local time
Regular price €3.99 / £3.19 / CHF 4.80
The Legend of Dark Witch – Chronicle 2D ACT
(CIRCLE Ent.)
Nintendo 3DS
(Download)
Nintendo eShop from 13/12/2018, 15:00 CET
€0.99 / £0.99 / CHF 1.30
until 03/01/2019, 23:59 local time
Regular price €3.99 / £3.99 / CHF 5.20
Witch & Hero
(CIRCLE Ent.)
Nintendo 3DS
(Download)
Nintendo eShop from 13/12/2018, 15:00 CET
€0.99 / £0.99 / CHF 1.30
until 03/01/2019, 23:59 local time
Regular price €3.99 / £3.99 / CHF 5.20
European Conqueror 3D
(CIRCLE Ent.)
Nintendo 3DS
(Download)
Nintendo eShop from 13/12/2018, 15:00 CET
€0.99 / £0.99 / CHF 1.30
until 03/01/2019, 23:59 local time
Regular price €3.99 / £3.99 / CHF 5.20
URBAN TRIAL FREESTYLE™
(Tate Multimedia)
Nintendo 3DS
(Download)
Nintendo eShop from 13/12/2018, 15:00 CET
€1.49 / £1.34 / CHF 2.10
until 03/01/2019, 23:59 local time
Regular price €4.99 / £4.49 / CHF 7.00
Urban Trial Freestyle 2
(Tate Multimedia)
Nintendo 3DS
(Download)
Nintendo eShop from 13/12/2018, 15:00 CET
€2.09 / £1.88 / CHF 2.94
until 03/01/2019, 23:59 local time
Regular price €6.99 / £6.29 / CHF 9.80
Collide-a-Ball
(STARSIGN)
Nintendo 3DS
(Download)
Nintendo eShop from 13/12/2018, 15:00 CET
€0.99 / £0.99 / CHF 1.40
until 09/01/2019, 23:59 local time
Regular price €1.99 / £1.99 / CHF 2.80
Ping Pong Trick Shot
(STARSIGN)
Nintendo 3DS
(Download)
Nintendo eShop from 13/12/2018, 15:00 CET
€0.99 / £0.99 / CHF 1.40
until 09/01/2019, 23:59 local time
Regular price €1.99 / £1.99 / CHF 2.80
Machine Knight
(KEMCO)
Nintendo 3DS
(Download)
Nintendo eShop from 13/12/2018, 00:00 CET
€5.99 / £5.39 / CHF 8.40
until 02/01/2019, 23:59 local time
Regular price €9.99 / £8.99 / CHF 14.00
Symphony of Eternity
(KEMCO)
Nintendo 3DS
(Download)
Nintendo eShop from 13/12/2018, 00:00 CET
€4.79 / £4.31 / CHF 7.19
until 02/01/2019, 23:59 local time
Regular price €7.99 / £7.19 / CHF 11.99
Insect Planet TD
(RandomSpin)
Nintendo 3DS
(Download)
Nintendo eShop from 13/12/2018, 15:00 CET
€2.39 / £2.15 / CHF 3.36
until 27/12/2019, 23:59 local time
Regular price €2.99 / £2.69 / CHF 4.20
Resident Evil Revelations
(CAPCOM)
Wii U
(Disc/Download)
Nintendo eShop from 13/12/2018, 15:00 CET
€5.99 / £4.79 / CHF 7.08
until 03/01/2019, 23:59 local time
Regular price €49.99 / £39.99 / CHF 59.00
Mighty No. 9
(Deep Silver)
Wii U
(Disc/Download)
Nintendo eShop from 13/12/2018, 15:00 CET
€4.99 / £4.49 / CHF 7.00
until 03/01/2019, 23:59 local time
Regular price €19.99 / £17.99 / CHF 28.00
Secret Files: Tunguska
(Deep Silver)
Wii U
(Download)
Nintendo eShop from 13/12/2018, 15:00 CET
€2.49 / £2.24 / CHF 3.50
until 03/01/2019, 23:59 local time
Regular price €9.99 / £8.99 / CHF 14.00
Dungeons & Dragons: Chronicles of Mystara
(CAPCOM Europe)
Wii U
(Download)
Nintendo eShop from 13/12/2018, 15:00 CET
€4.04 / £3.23 / CHF 5.67
until 03/01/2019, 23:59 local time
Regular price €14.99 / £11.99 / CHF 21.00
DuckTales: Remastered
(CAPCOM Europe)
Wii U
(Download)
Nintendo eShop from 13/12/2018, 15:00 CET
€4.94 / £3.95 / CHF 6.93
until 03/01/2019, 23:59 local time
Regular price €14.99 / £11.99 / CHF 21.00
Mr. Pumpkin Adventure
(CIRCLE Ent.)
Wii U
(Download)
Nintendo eShop from 13/12/2018, 15:00 CET
€0.99 / £0.99 / CHF 1.45
until 03/01/2019, 23:59 local time
Regular price €3.99 / £3.99 / CHF 5.80
Koi DX
(CIRCLE Ent.)
Wii U
(Download)
Nintendo eShop from 13/12/2018, 15:00 CET
€0.99 / £0.99 / CHF 1.25
until 03/01/2019, 23:59 local time
Regular price €3.99 / £3.99 / CHF 5.00
Trine 2: Director's Cut
(Frozenbyte)
Wii U
(Download)
Nintendo eShop from 13/12/2018, 15:00 CET
€6.79 / £5.59 / CHF 7.99
until 03/01/2019, 23:59 local time
Regular price €16.99 / £13.99 / CHF 19.99
Trine Enchanted Edition
(Frozenbyte)
Wii U
(Download)
Nintendo eShop from 13/12/2018, 15:00 CET
€5.19 / £4.39 / CHF 7.19
until 03/01/2019, 23:59 local time
Regular price €12.99 / £10.99 / CHF 17.99
FAST Racing NEO
(Shin'en Multimedia)
Wii U
(Download)
Nintendo eShop from 13/12/2018, 15:00 CET
€11.99 / £8.79 / CHF 12.79
until 03/01/2019, 23:59 local time
Regular price €14.99 / £10.99 / CHF 15.99
Nano Assault Neo
(Shin'en Multimedia)
Wii U
(Download)
Nintendo eShop from 13/12/2018, 15:00 CET
€7.99 / £7.15 / CHF 11.20
until 03/01/2019, 23:59 local time
Regular price €9.99 / £8.99 / CHF 14.00
Petite Zombies
(Random Spin)
Wii U
(Download)
Nintendo eShop from 13/12/2018, 15:00 CET
€0.54 / £0.49 / CHF 0.75
until 27/12/2018, 23:59 local time
Regular price €1.09 / £0.99 / CHF 1.50
Squids Odyssey
(The Game Bakers)
Wii U
(Download)
Nintendo eShop from 13/12/2018, 15:00 CET
€4.49 / £4.04 / CHF 6.30
until 03/01/2019, 23:59 local time
Regular price €14.99 / £13.49 / CHF 21.00
6180 the moon
(Turtle Cream)
Wii U
(Download)
Nintendo eShop from 13/12/2018, 15:00 CET
€2.99 / £2.69 / CHF 4.20
until 20/12/2018, 23:59 local time
Regular price €3.99 / £3.59 / CHF 5.60
Cycle of Eternity: Space Anomaly
(RandomSpin)
Wii U
(Download)
Nintendo eShop from 13/12/2018, 15:00 CET
€0.16 / £0.14 / CHF 0.24
until 27/12/2018, 23:59 local time
Regular price €1.69 / £1.49 / CHF 2.40
Rainbow Snake
(RandomSpin)
Wii U
(Download)
Nintendo eShop from 13/12/2018, 15:00 CET
€0.71 / £0.64 / CHF 0.97
until 27/12/2018, 23:59 local time
Regular price €1.10 / £0.99 / CHF 1.50
Inside My Radio
(Seaven Studio)
Wii U
(Download)
Nintendo eShop from 13/12/2018, 15:00 CET
€1.99 / £1.69 / CHF 2.78
until 03/01/2019, 23:59 local time
Regular price €14.99 / £12.99 / CHF 21.00
Wicked Monsters Blast! HD PLUS
(CORECELL)
Wii U
(Download)
Nintendo eShop from 13/12/2018, 15:00 CET
€4.79 / £4.31 / CHF 6.72
until 03/01/2019, 23:59 local time
Regular price €7.99 / £7.19 / CHF 11.20
Super Meat Boy
(Blitworks)
Wii U
(Download)
Nintendo eShop from 13/12/2018, 15:00 CET
€9.80 / £9.10 / CHF 13.72
until 03/01/2019, 23:59 local time
Regular price €14.00 / £13.00 / CHF 19.60
Unalive
(RandomSpin)
Wii U
(Download)
Nintendo eShop from 13/12/2018, 15:00 CET
€0.21 / £0.19 / CHF 0.30
until 27/12/2018, 23:59 local time
Regular price €1.09 / £0.99 / CHF 1.50
Armikrog
(Versus Evil)
Wii U
(Download)
Nintendo eShop from 13/12/2018, 15:00 CET
€2.99 / £2.39 / CHF 4.20
until 03/01/2019, 23:59 local time
Regular price €9.99 / £7.99 / CHF 14.00
Octodad: Dadliest Catch
(Young Horse)
Wii U
(Download)
Nintendo eShop from 13/12/2018, 15:00 CET
€6.99 / £5.99 / CHF 7.50
until 03/01/2019, 23:59 local time
Regular price €13.99 / £11.99 / CHF 15.00
Source: Nintendo PR
Leave a Reply