Overwatch game trial also confirmed for North American and European Nintendo Switch Online members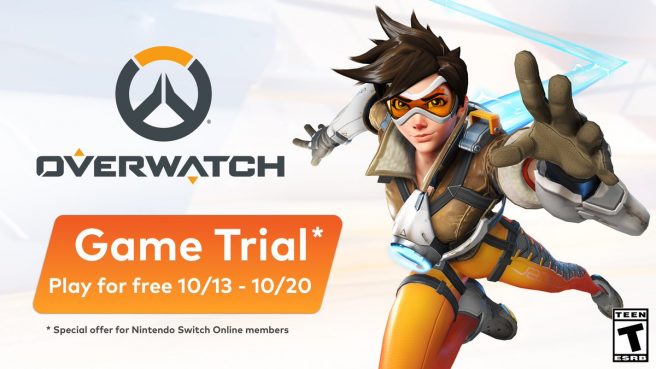 Update: Unsurprisingly, the same offer has been confirmed for Europe, so this is a worldwide promotion. The same dates apply: October 13 to October 20.
---
Last night, Nintendo announced that Overwatch will be entirely free for a week in Japan, assuming you're a Switch Online subscriber. The same offer has now been confirmed for North America as well. Between October 13 and October 20, you can access the full version of Overwatch if you're a member of Switch online.
You'll be able to transfer any progress made to the full version. There's no word yet on a sale on the full game like Japan, but it's definitely possible that a discount will go live next week.
Leave a Reply