Owners of Dragon Quest X on Wii can get Switch version for free
Posted on April 14, 2017 by Zack in News, Switch, Wii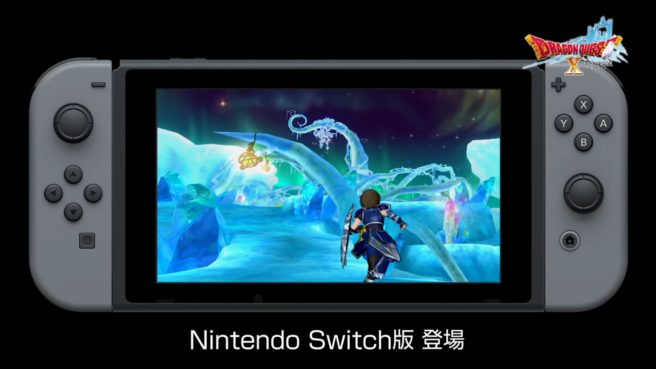 After previously announcing that services for Dragon Quest X on Wii will be discontinued soon, Square Enix has now announced that owners of the Wii version of Dragon Quest X will have access to a free upgrade to the Switch version of the game.
When Dragon Quest X is upgraded to version 4.0  sometime this fall, services for the Wii version (not Wii U) of the title will be discontinued. While unfortunate news, Square Enix has stated that they'll provide every registered Dragon Quest X player on Wii with a download code for the Switch version of the title.
Those who prefer a physical copy will still have to purchase the title themselves, but this undoubtedly will please some of the Dragon Quest X players who still played on the Wii version.
Square Enix said more details about the upgrade program will be provided in the future.
Leave a Reply