Pac-Man 99 adds Tower of Babel theme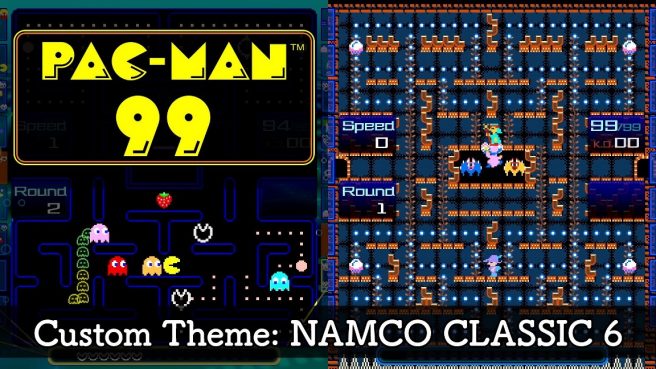 This week, Tower of Babel was added to Pac-Man 99 as the game's latest theme, and it's based on the 1986 title. It can be downloaded now by all players worldwide under the name "Namco Classic 6".
About a month ago, a Tank Battalion was made available in Pac-Man 99. Prior to that was Hopping Mappy and Splatterhouse: Wanpaku Graffiti. Other available themes include Baraduke, Bravoman, Cosmo Gang the Video, Dig Dug, Dragon Buster, Galaga, Namco Classics 1-5, New Rally-X, Rolling Thunder, The Genji and the Heike Clans, The Legend of "Valkyrie", The Return of Ishtar, The Tower of Druaga, Wonder Momo, Xevious, and Yokai Dochuki.
Like the other themes in Pac-Man 99, the Tower of Babel changes up the look of the game entirely. Pac-Man and the ghosts look differently, and each one comes with new music. You can change the design by going to the game's settings and then the custom theme section.
The new Tower of Babel theme is available now in Pac-Man 99 for free. If you're a Nintendo Switch Online subscriber, you can download and play through the game now by downloading it from the eShop.
Pac-Man 99 was announced for Switch back in April 6 of this year, and then launched digitally a day later.
Leave a Reply