Pac-Man 99 surpasses five million downloads, Warp & Warp theme live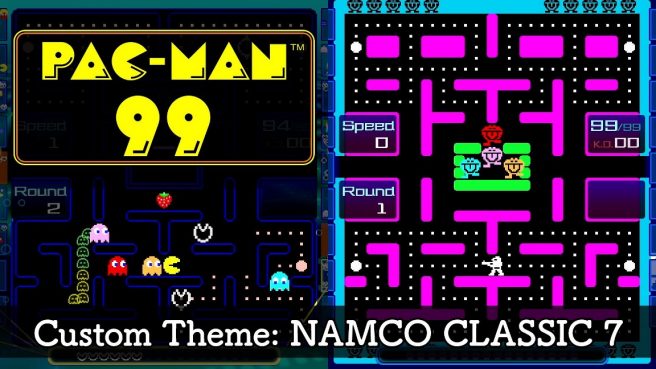 Bandai Namco is celebrating the latest milestone in Pac-Man 99 with a new Warp & Warp theme. If you have the game, look for this under the name "Namco Classic 7". It is entirely free to download.
Since launch, Pac-Man has been downloaded over five million times, Bandai Namco also announced this week. We had previously heard that downloads had surpassed four million at the start of August.
The Warp & Warp theme for Pac-Man 99 is being offered as the latest piece of paid DLC. For those that haven't heard of the title previously, it's a multidirectional arcade shooter that first debuted back way in 1981.
Earlier in the month, a Tower of Babel theme went live. Other themes for the game include Baraduke, Bravoman, Cosmo Gang the Video, Dig Dug, Dragon Buster, Galaga, Namco Classics 1-5, New Rally-X, Rolling Thunder, The Genji and the Heike Clans, The Legend of "Valkyrie", The Return of Ishtar, The Tower of Druaga, Wonder Momo, Xevious, and Yokai Dochuki. Most are priced at $1.99, though some can be claimed for free.
Pac-Man 99 is now available for Switch. If you're a Nintendo Switch Online subscriber, you can grab it from the eShop and play for free.
Leave a Reply