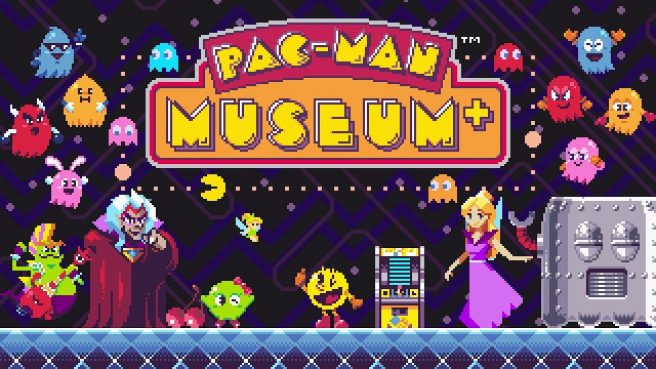 Pac-Man Museum+ has started to release, and Bandai Namco is celebrating the game's arrival with a new launch trailer.
As a reminder, the collection includes fourteen different titles. You can find some additional information about the release below.
In addition to the eclectic selection of classic Pac-Man titles, the collection also features a customizable in-game arcade, where new items can be earned by completing missions and earning in-game coins in each of the 14 featured titles.

Players can unlock cabinets, figures, decorations, wallpapers, and custom flooring to design their own creative arcade layout, complete with a jukebox to customize their musical soundscape.

For a limited time, players who purchase the game within the first 30 days of launch will be able to obtain a launch bonus which includes five silver or gold figures that can be displayed in their virtual arcade.

Purchase PAC-MAN Museum + within the first 30 days of launch to receive a launch bonus of five silver or gold figures to display in your arcade!

For players looking to prove their PAC-MAN prowess with competitors around the world, they can go online and register their top scores in a variety of worldwide leaderboards to see how they stack up against the best joystick jockeys and arcade game acolytes out there.
Have a look at the launch trailer for Pac-Man Museum+ below.
Pac-Man Museum+ is now available for Switch in Japan. It'll be out worldwide on May 27, 2022.
Leave a Reply