Photos of the LEGO Super Mario 64 ? Block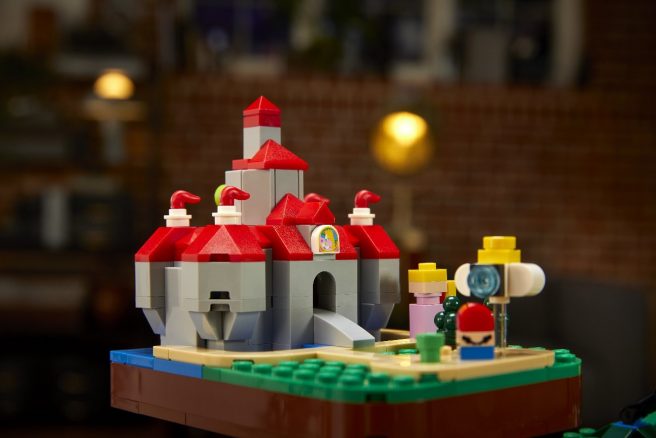 Earlier in the month, the LEGO Super Mario 64 ? Block was unveiled. It's a special product made in particular for the classic N64 game.
You'll likely notice that there's a large ? Block that can be opened to bring out Peach's Castle, Bob-omb Battlefield, Cool, Cool Mountain and Lethal Lava Trouble levels. It comes with 2,064-pieces, including microfigures of Mario, Princess Peach, and King Bob-omb, as well as a Chain Chomp, Big Bully, Mr. I, Lakitu, penguin, baby penguin, and more.
If you're interested in getting a closer look at the LEGO Super Mario 64 ? Block, that is now possible. The LEGO Group has passed along a new set of photos showing off the design and various parts from different angles. Continue on below for the full set.
As previously announced, the LEGO Super Mario 64 ? Block will initially be sold by LEGO Retail Stores and LEGO.com starting on October 1, with other retailers to follow in 2022. The entire set will set you back $169.99.
Most fans are aware of this, but Super Mario 64 was one of the landmark games of the N64 era as it was one of the first 3D games of its time to nail 3D platforming. The title would later end up influencing many other games in the genre.
Leave a Reply