Physical version of Voez arrives in North America this summer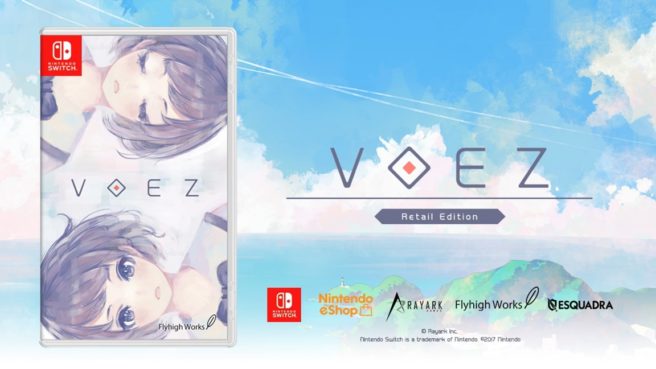 A physical version of Voez was made available in Japan not too long ago. We also came across a listing on GameFly this past weekend, indicating that the release would be made available in North America as well.
Voez's physical edition will indeed be releasing stateside this summer. You'll be able to purchase a copy for $39.99. Amazon already has pre-orders open here.
We have a trailer announcing the physical version of Voez below, along with a general overview of the rhythm game.
VOEZ is a rhythm game developed by Rayark Games that features 3 difficulty levels. In each level, there is a black horizontal line at the bottom of the screen, as notes fall down from the top of the screen on the note line. The note line can move horizontally depending on the song and its chosen difficulty. The player must either tap, hold, slide or swipe the note depending on which note it is.

Features

• Dynamic tracks with falling notes, bringing visual and gameplay experience to a whole new level!
• Features over 50 songs with 3 unique patterns totaling 150 levels.
• Unique story episodes and artwork for players to unlock.
• Japanese voice acting with in game text featuring English, Japanese, Chinese and Korean
Leave a Reply